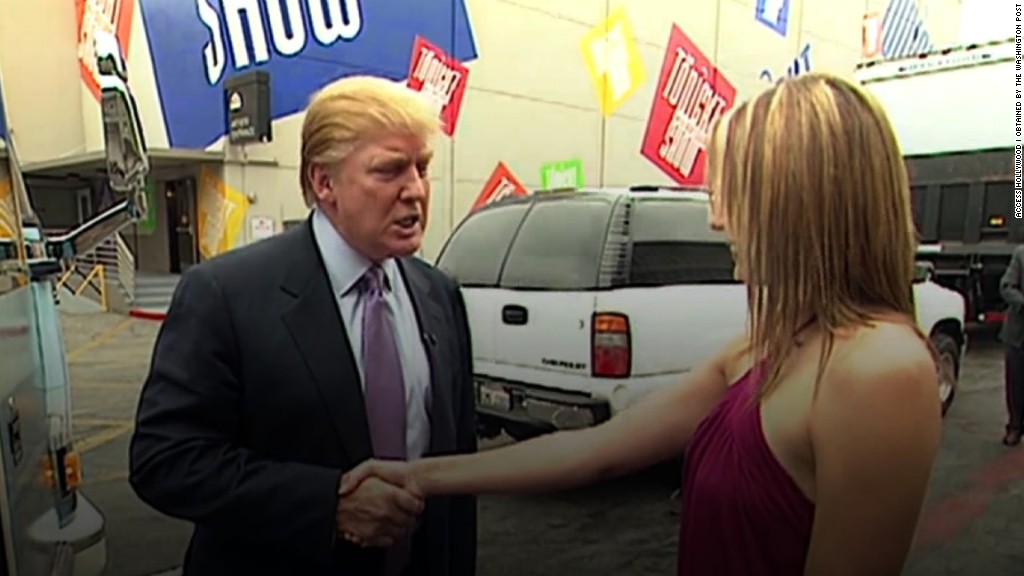 After several days of tough negotiations, Billy Bush is leaving NBC, effective immediately.
His exit is the result of the leaked 2005 "Access Hollywood" videotape showing Bush and Donald Trump making lewd and sexually aggressive remarks about women.
Bush, a brand new host of the "Today" show's 9 a.m. hour, never returned to the show after the tape came out on October 7. He apologized for his conduct in a statement that day.
Monday night's exit announcement included his first new comments in over a week.
"I am deeply grateful for the conversations I've had with my daughters, and for all of the support from family, friends and colleagues," he said. "I look forward to what lies ahead."
The exit announcement came on the same day that Trump's wife Melania told CNN's Anderson Cooper that she believes Bush "egged on" her husband during the vulgar conversation, which she called "boy talk."
What's next for Bush, 45, is unknown. The exit deal does not include a noncompete clause, so Bush could conceivably join another network right away, a person familiar with the deal said.
However, Bush is not in a hurry to line up another job. And he is unlikely to speak publicly before Election Day, the source said.
It is unclear whether he is prohibited from talking about the controversy through some sort of nondisclosure or nondisparagement clause. Bush's spokesman declined to comment.
The statements from both sides were a part of the negotiation between Bush's lawyer and NBC.
The executive in charge of the "Today" show, Noah Oppenheim, said: "While he was a new member of the 'Today' team, he was a valued colleague and longtime member of the broader NBC family. We wish him success as he goes forward."
Related: Nancy O'Dell on Trump tape controversy: 'I didn't ask to be a part' of this
Over the weekend Bush's lawyer Marshall Grossman said negotiations between NBC and Bush -- who is a nephew of former President George H.W. Bush and a cousin to former President George W. Bush -- had been "productive."
On Friday he issued a statement knocking down a Page Six report that Bush is "likely to get a $10 million lump settlement from NBC."
Grossman responded, "There are news reports that a $10M settlement has been reached between Billy Bush and NBC. That report is false."
Related: NBC caught in dilemma over its own Donald Trump, Billy Bush tape
He added, "There is no $10M agreement and that amount has not been discussed."
While the final number was apparently lower, NBC wound up paying some of the remainder of Bush's three-year, $3-million-a-year contract.
An NBC News spokesman declined to comment.
In the complicated world of television industry contracts, networks are often obligated to pay stars even if the person, like Bush, is benched.
NBC News is not announcing a replacement for Bush right away. Harry Connick Jr. filled in on the 9 a.m. hour of "Today" on Monday and will be back on Tuesday.