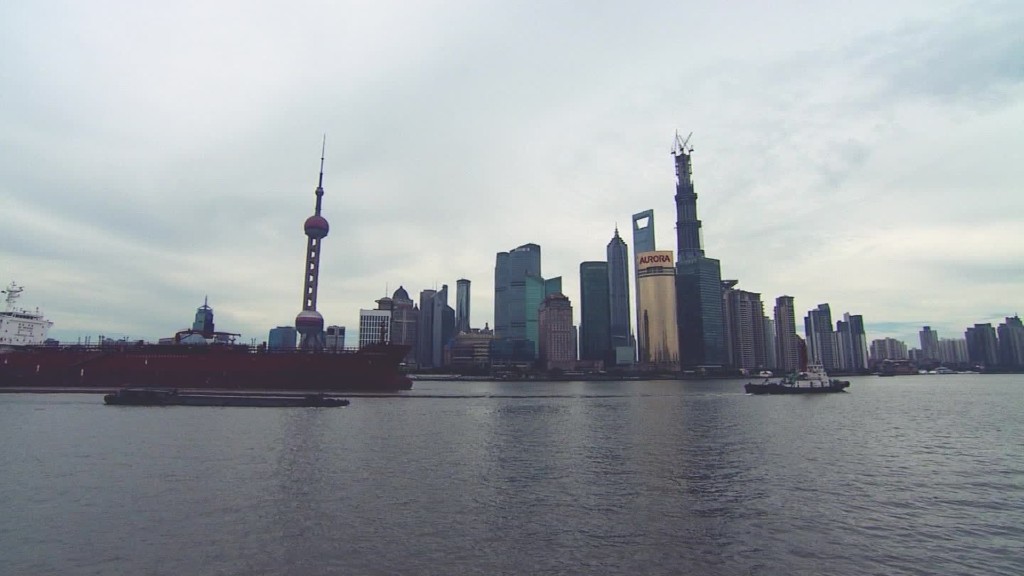 Is China's growth too steady to be true?
The world's second largest economy has now posted exactly the same pace of growth for three quarters in a row. Analysts warn that such consistency isn't sustainable and fails to give a full picture of what's really going on.
China has gotten a lift this year from a red hot real estate market and government backed spending and lending. Its economy expanded 6.7% in the third quarter, according to official data released Wednesday, right in line with the previous two quarters and economists' forecasts.
"The official GDP figures remain too stable to tell us much about the performance of China's economy," said Julian Evans-Pritchard, a China expert at Capital Economics. "Our own measure of economic activity suggests that growth actually picked up last quarter, though the improvement clearly won't last."
Related: Billionaire says Chinese real estate is 'biggest bubble in history'
Analysts have expressed concerns about the possible impact on future growth from sky high property prices in major Chinese cities, sluggish investment from private companies and soaring debt levels.
The need to rein in lending and real estate prices is likely to make China's growth numbers more volatile in coming quarters, economists say.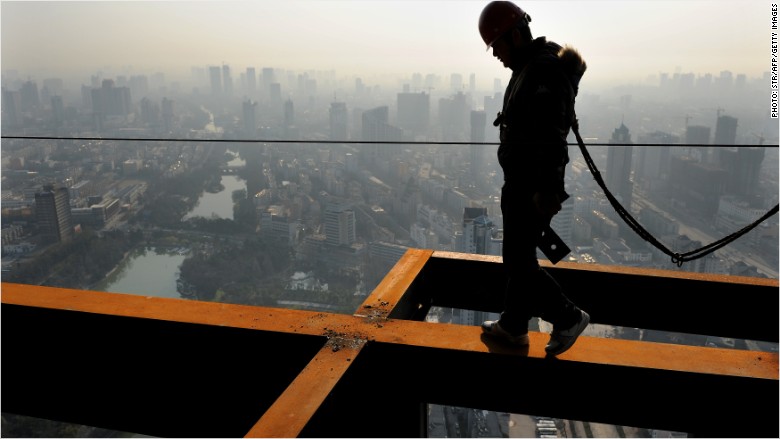 "The recent recovery is ultimately on borrowed time, given that it has been driven in large part by faster credit growth and a property market boom," Evans-Pritchard wrote in a research note.
Many experts -- and even some government officials -- have questioned the accuracy of China's headline growth figures, prompting analysts to come up with alternative gauges for what's happening.
"As always, the GDP figures will be met with some skepticism. For our part, we do think that China's economy is expanding slower than the official figures suggest," Evans-Pritchard said, adding that Capital Economics estimates growth of around 5% for the most recent quarter.
Related: How fast are India and China really growing?
Before the data published Wednesday, economists were forecasting growth of 6.6% for the whole of 2016. That's below last year's 6.9%, which was China's slowest annual growth in 25 years.
The government's target range for this year is growth of between 6.5% and 7%. But economists surveyed by CNNMoney expect it will slip beneath that level next year to 6.3%.
Chinese officials are trying to achieve a delicate balancing act of shifting the economy away from its traditional reliance on debt-fueled public investment and exports. They're attempting the feat at the same time as growth is falling away from the breakneck pace of recent decades.
Data this year have shown some success in the efforts, though, with consumer spending accounting for an increasingly large portion of the economy.