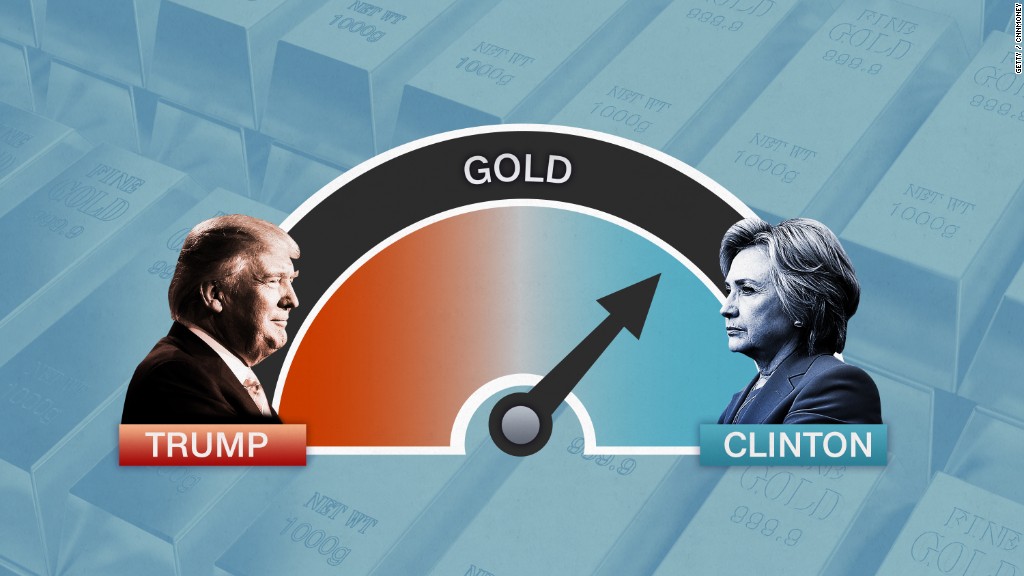 A major betting website is so certain Hillary Clinton will beat Donald Trump that it has made a huge gamble -- already paying out $1.1 million to those who bet on Clinton.
The United States' election day is still three weeks away. But Irish betting site PaddyPower says Trump's campaign is dead already.
"The recent flood of revelations have halted his momentum and his chances now look as patchy as his tan," PaddyPower said on its blog.
According to the bookies, Clinton now has a 85.7% chance of reaching the presidency, while Trump's chances are down to 18.2%. (In the gambling world, these numbers add up to more than 100% because they include the bookmaker's profit.)
The odds on PaddyPower have swung wildly in the past. but Trump was always on the losing side. Trump's odds were less than 1% in June 2015, just before he announced his candidacy. He peaked at 38% this past May.
There was also a noticeable difference in the gambling style on the site. Most of the big money bet on Clinton, but there were lots of tiny bets on Trump.
PaddyPower told CNNMoney it paid the 6,000 British and Irish gamblers who placed their bets on Clinton before 1:30 p.m. on Tuesday. According to the website, 10,000 people bet on Trump.
The biggest bet on Clinton was £50,000 ($61,485.)
PaddyPower verified its payouts by pointing o happy bettors celebrating publicly on Twitter. British author Vince Stanzione, for example, thanked the betting website.
But what if PaddyPower is wrong?
"If Trump wins we'll be facing a double payout and left with some seriously expensive egg on our faces," spokesman Lewis Davey told CNNMoney.
There's always room for a surprise. The recent trend of nationalism and anti-globalization has defied the odds.
For example, in the run-up to Britain's pivotal vote to remain or exit the European Union, PaddyPower listed odds showed a 90% chance of staying in the EU. Then Brexit happened.