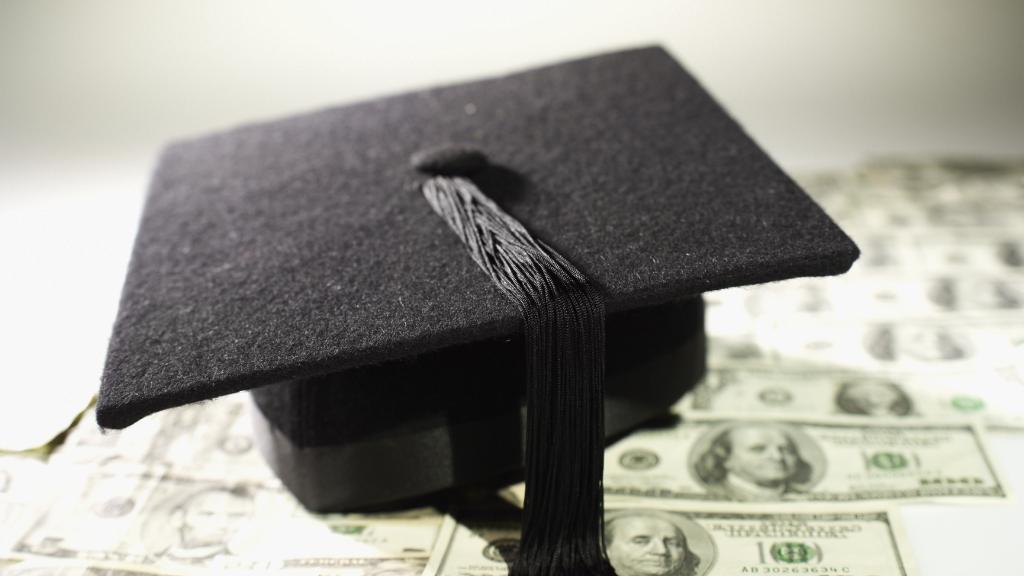 College grads left school with more debt in 2015 than they ever have before.
The average undergraduate student borrower is facing $30,100 in loans, up 4% compared to the year before, according to a report from The Institute of College Access and Success released Tuesday.
That means they'll be paying about $300 a month over 10 years.
The report might underestimate the average debt. It excludes students who went to for-profit colleges, because so few of those institutions report relevant data. But a majority of for-profit students do borrow money.
Related: 4 steps to paying off $100,000 in student debt
"Overall, there's been a tremendous increase in the number of graduates with student debt compared to the previous generation," said Lauren Asher, the president of TICAS.
In 1993, less than half of new, four-year graduates had loans. As of last year, it was 68%.
For years, the cost of college has been going up and rising faster than family incomes.
Private colleges cost families an average of $26,400 last year, which would account for nearly half of the median family's income. Public colleges cost $14,120 for in-state students, or 25% of family income.
One reason the cost is rising is because states have been cutting funding to public colleges and universities, where a majority of Americans go to school. Average state funding per student remains 18% lower than before the recession.
Related: How the typical American family pays for college
But there are a lot of factors that come into play, and the average debt load varies widely by state. In New Hampshire, where grads have the most debt, the average student is facing $36,101 in loans. Grads have the least amount in Utah: $18,873.
"It's still much too hard for students to figure out what college is going to cost them," Asher said.
Just because a college has a higher "sticker price," doesn't necessarily mean it's the most expensive option. Other schools look more affordable at first, but might not give students as much financial aid.
Making the cost more transparent would help students get a better idea of how much they might need to borrow ahead of time. The report recommends students use the White House College Scorecard and the "net price calculators" posted on colleges' websites to find out how much aid their family should expect to receive, depending on how much they earn.
Related: How to pay off your student loans faster
The report is based on information colleges self-reported in a private survey. Colleges are not required by law to report how much debt their students carry, so some don't respond. The survey received responses form 56% of non-profit, four-year schools, representing 82% of graduates in 2015.