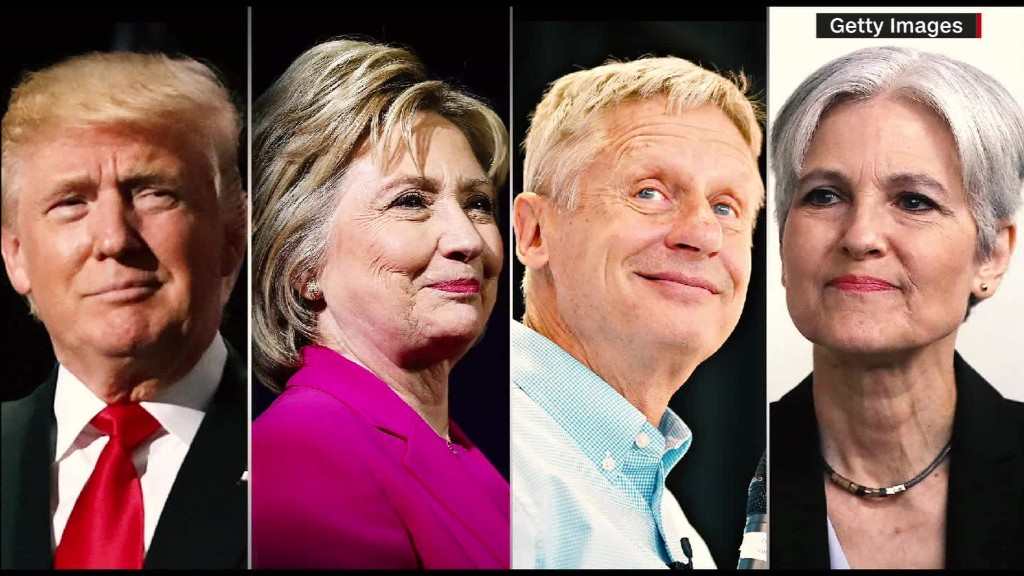 Hillary Clinton's campaign considered more than half a dozen prominent business leaders for vice president, including the CEOs of Apple, Starbucks and General Motors.
The list of VP contenders was revealed in an email allegedly from Clinton campaign chairman John Podesta, put out this week by WikiLeaks.
On March 17, Podesta emailed an initial list of more than three dozen political figures and business heavyweights to be considered as her running mate based on conversations with several top Clinton campaign staffers.
[We] also did a first cut of people to consider for VP. I have organized names in rough food groups," Podesta wrote in the e-mail.
One of those "food groups" included Apple (AAPL) CEO Tim Cook, Microsoft (MSFT) founder Bill Gates -- and his wife, Melinda, cofounder of the Bill & Melinda Gates Foundation. (Just imagine the Gates dinner table conversation: "What did you do today?" "I got vetted for VP. You?" "Same...")
Related: Silicon Valley throws big money at Clinton and virtually nothing at Trump
Their consideration is a reminder of the growing coziness between the tech industry and D.C.
Cook, in particular, hosted a fundraiser for Clinton in August. He is also one of many tech execs on the campaign's list of "Hillblazers," or bundlers who have contributed or raised at least $100,000 for Clinton's bid.
Bill and Melinda Gates typically avoid endorsing presidential candidates.
In addition to the tech execs, the Clinton campaign considered GM (GM) CEO Mary Barra and Starbucks (SBUX) CEO Howard Schultz, the latter of whom endorsed Clinton in an interview with CNNMoney last month.
The Clinton campaign did not immediately respond to a request for comment. In previous statements, the campaign has refused to confirm or deny the veracity of the thousands of emails released by WikiLeaks.
Reps for Apple, GM, Starbucks and the Gates Foundation also did not respond to requests for comment.
Clinton's campaign has repeatedly played up the support of business leaders like Warren Buffett as she takes on Donald Trump, a candidate whose campaign is built largely on his brand as a successful businessman.
Four months after Podesta sent the email, Clinton picked a different candidate from that original list: Tim Kaine, a longtime politician.