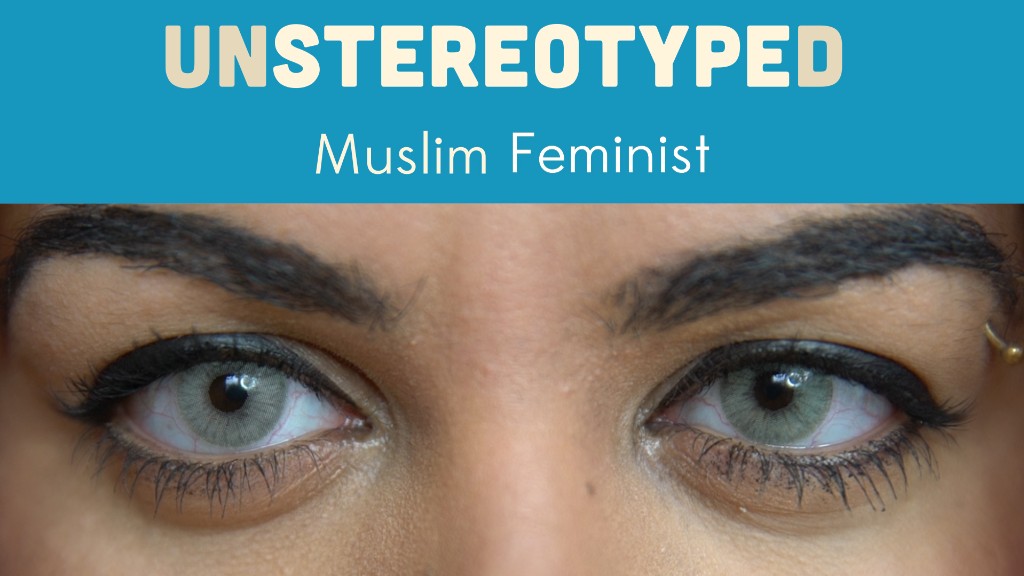 Writer and tech entrepreneur Amani Al-Khatahtbeh is sick of being asked certain questions.
"Do you speak English?"
"But where are you really from?"
Al-Khatahtbeh wears a hijab. She is 24 years old and grew up in New Jersey.
The questions, she writes in her new book "Muslim Girl," demonstrate "very deeply entrenched preconceptions that American society harbors toward its minority communities."
The timing of her book, published by Simon & Schuster, is no accident.
"This book is literally my Hail Mary pass before the election," she told CNNMoney.
Related: I'm Muslim and I work in tech
Al-Khatahtbeh is the brains behind MuslimGirl.com, which aims to be the first mainstream media network by and for Muslim women. She has 70 contributing writers and employs five women on staff.
MuslimGirl.com has had viral hits. One piece addressed the political implications of a Lebanese porn star wearing a hijab. Another made light of how offensive it is to ask people to draw Muhammad cartoons.
Al-Khatahtbeh's company seeks to destigmatize what it means to be a Muslim woman -- create a counter narrative. She was nine at the time of the 9/11 attacks. Her family moved to Jordan temporarily in 2005 to escape post 9/11 Islamophobia. Al-Khatahtbeh writes about her personal choice to wear a hijab (her mother, who is Palestinian, does not.)
The origin of MuslimGirl.com goes back to Live Journal, a social network she discovered as a teen. She started her site as a LiveJournal community to be a safe space for women to ask questions about Islam, share inspiration, or discuss "random issues or girly topics."
Related: Muslim feminists fight for change
More and more people asked to join her online community, so Al-Khatahtbeh launched a website. She kept up the site throughout her college years at Rutgers. After graduating in 2014, she started working on it more intensively, mostly during the early morning and after work. She built a network of freelancers and created a publication schedule and brainstorming topics for coverage.
Mainstream media fails the Muslim community, she argues, by reinforcing stereotypes. Too many stories portray Muslim women as oppressed, or as terrorists responsible for violent crimes, she said.
One example she gives in her book is the New York Post's cover about the San Bernardino shooting: "Muslim Killers," the paper said. By focusing on religion, the headline helped validate anti-Muslim sentiment, Al-Khatahtbeh argued. Religion, and the word "terrorism," is brought up in the context of Muslims, but largely not otherwise, she writes.
Related: Muslim woman deluged by 'hate tweets'
"It is mentally, emotionally, and physically exhausting to have to assert your humanity time and time again," she writes.
The book comes at a time of heightened racial tensions in the U.S. with a rise of Islamophobia, in particular. According to preliminary data from the Council on American-Islamic Relations, 2016 is on track to be the second-worst year on record when it comes to mosque attacks.
"Life has gotten so much harder in recent months," said Al-Khatahtbeh, who dedicated her book "to all the little girls who ever cried in the dark."
That's a result of recent "hateful" political rhetoric. Donald Trump's proposed ban on Muslims from entering the U.S. was a turning point for her. After that, MuslimGirl.com stopped giving Trump coverage.
"He didn't deserve it, and we deserved better," she writes.
She writes that many Muslim millennials have adopted "microdefences," such as not using the slang word "bomb" or not standing near the edge of subway platforms. "This book is intended to be a snapshot into what life is like."