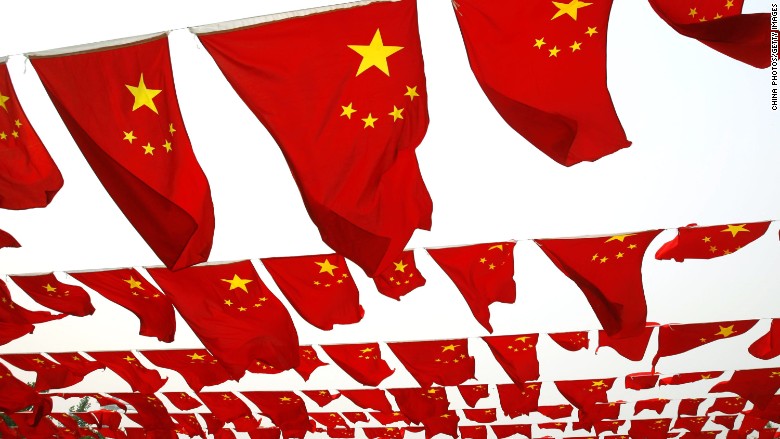 1. China in the spotlight: Official data released Wednesday shows China's economy grew 6.7% in the third quarter.
That's exactly the same pace of growth as the previous two quarters and right in line with economists' forecasts.
But many experts have questioned the accuracy of China's headline growth figures.
"As always, the GDP figures will be met with some skepticism. For our part, we do think that China's economy is expanding slower than the official figures suggest," said Julian Evans-Pritchard of Capital Economics.
2. Global market overview: The data from China has put a damper on stock markets in the U.S. and Europe.
U.S. stock futures are edging down just a tad, alongside European markets.
"A lukewarm open [in European markets] follows a mixed Asian session where investors failed to derive any excitement whatsoever from spookily stable Chinese GDP growth of 6.7%," noted analysts at Accendo Markets.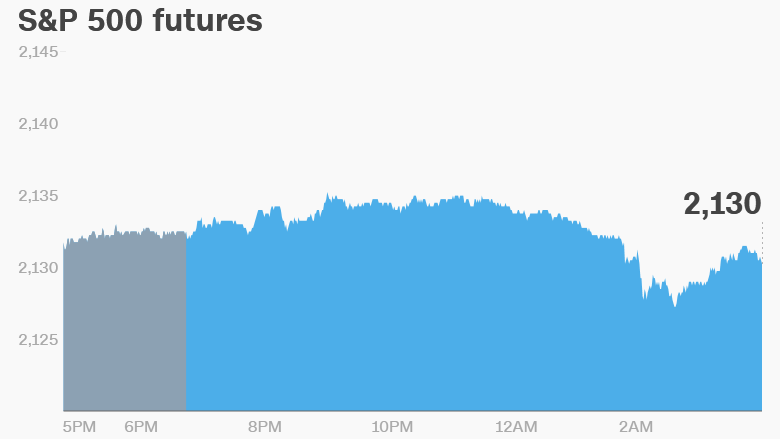 3. Tesla's time to shine: Tesla (TSLA) is set to make a highly anticipated product announcement on Wednesday.
Elon Musk said in a tweet that the product was "unexpected by most."
CNNMoney auto guru Peter Valdes-Dapena said it's unlikely that a new vehicle will be unveiled. Instead, expect an updated version of an existing product or a more detailed look at the upcoming Model 3.
Watch Tesla's stock for investors' reaction.
4. Earnings and economics: It's a big day for earnings and economic reports.
Morgan Stanley (MS), U.S. Bancorp (USB), Abbott Labs (ABT) and Halliburton (HAL) are posting quarterly updates ahead of the opening bell.
American Express (AXP), Kinder Morgan (KMI), eBay (EBAY), Mattel (MAT), Tractor Supply (TSCO)and BJ's Restaurants (BJRI) will report after the market closes.
Shares in Intel (INTC) are dropping by about 5% premarket as investors react to its latest earnings, which came out Tuesday afternoon.
On the economic front, the U.S. Census Bureau is releasing new September housing data at 8:30 a.m. ET.
The U.S. Energy Information Administration is reporting weekly crude oil inventory data at 10:30 a.m.
And then the Federal Reserve will release its Beige Book for October at 2 p.m.
5. Motoring on: Shares in Mitsubishi Motors gained about 8% in Tokyo on Wednesday based on a report that the head of Nissan (NSANY) and Renault -- Carlos Ghosn -- will serve as chairman of the scandal-plagued firm.
If true, this wouldn't be a massive surprise given that Nissan (NSANF) announced in May it would spend $2.2 billion to take a 34% stake in Mitsubishi (MSBHY).
However, Mitsubishi refused to comment on the "speculative report".
Mitsubishi shocked its customers in April when it announced it had manipulated fuel economy tests affecting hundreds of thousands of vehicles.
6. Coming this week:
Wednesday - Tesla announcement, final presidential debate, Trump's childhood home auctioned
Thursday - Nestle (NSRGF) earnings; Verizon (VZ) earnings
Friday - McDonald's (MCD) earnings