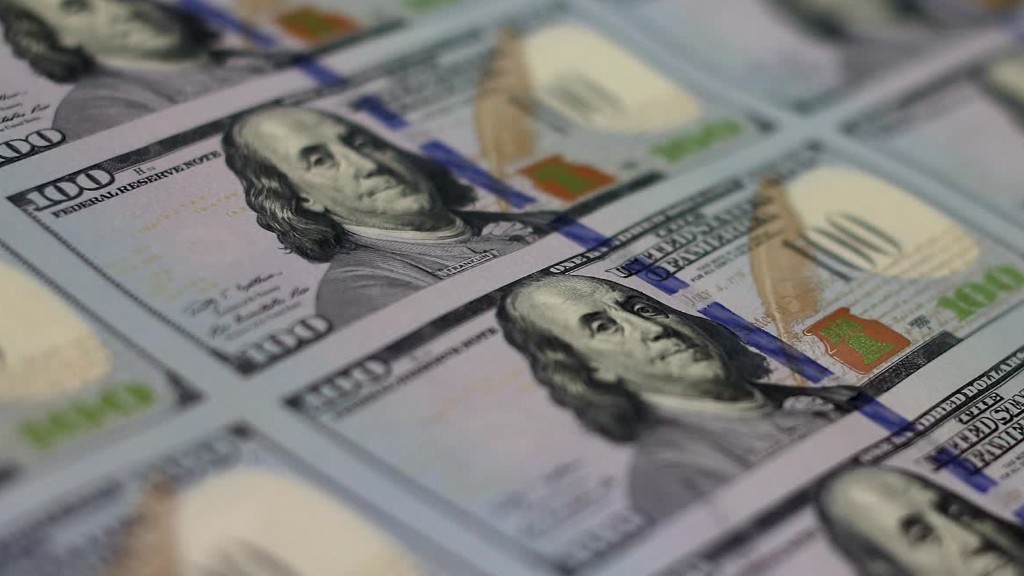 The size of America's debt currently tops $19 trillion.
"Our country has tremendous problems. We're a debtor nation. We're a serious debtor nation," Donald Trump said in the first debate.
But if Trump becomes president, America's debt is expected to skyrocket even further.
His tax and spending plans would add nearly $6.8 trillion to the U.S. debt over the next decade, according to a new analysis by the American Action Forum, a right-leaning think tank, which shared the report first with CNNMoney.
"Donald Trump's policy proposals as a candidate for president would have a deleterious effect on the federal budget," says Gordon Gray, director of fiscal policy at the American Action Forum and a former staffer for Republican Senator Rob Portman.
Hillary Clinton would also add to the debt, but not by nearly as much. The think tank calculates her plans would pack an additional $1.5 trillion to the U.S. debt over the next decade.
Related: Is anyone worried about America's $19 trillion debt?
So why is Trump adding so much more to the debt? Three words: Big tax cuts. He wants to slash taxes for both business and individuals. That leads to a substantial reduction in revenue coming into government coffers.
While Trump has proposed some spending decreases, it's not nearly large enough to offset the dramatically diminished amount of money coming in via taxes, the American Action Forum finds.
Trump has dubbed himself the "king of debt." He has used debt a lot to finance his business and real estate deals over the years. While Trump has promised he will reduce the national debt (or, at least, be "fiscally responsible") if he becomes president, numerous independent groups say that's not going to happen.
The American Action Forum is the latest to find that Trump will add a lot to the country's debt. Here are two other widely cited, non-partisan estimates:
Related: Investors really want Clinton to win now
1. The Committee for a Responsible Federal Budget projects:
Trump will add $5.3 trillion to the debt in the next decade.
Clinton will add $200 billion to the debt in the next decade.
2. The Tax Policy Center projects:
Trump's tax plan alone will add at least $7 trillion in the next decade.
Clinton's tax plan alone will reduce the debt by $1.5 trillion in the next decade.
Related: I'm casting a 'protest vote' in 2016
The Trump campaign argues that large tax cuts and scaling back regulations would spur growth -- and thus bring in far more in tax revenues than the models project.
But Doug Holtz-Eakin, president of the American Action Forum and economic adviser to John McCain's 2008 presidential bid, says, "There aren't going to be growth effects big enough to offset these policies."