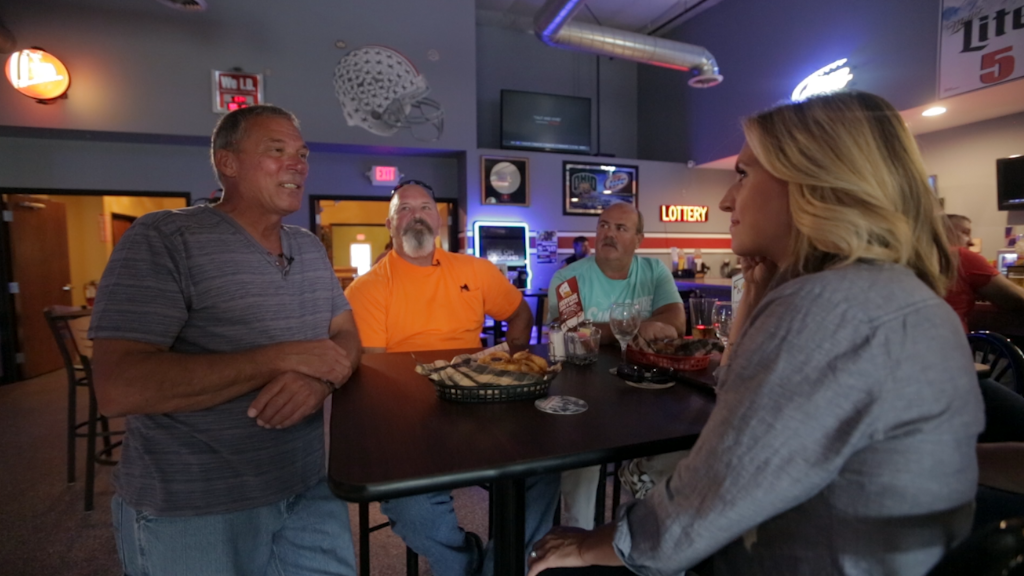 "Made in the U.S.A." is not dead. The nation's manufacturing sector is actually booming, even if many people don't realize it.
"We don't make our product anymore. It's very sad," Donald Trump said during Wednesday's presidential debate. "We've given it up."
In fact, several industries are now producing record output at their U.S. plants. And foreign companies are building or expanding hundreds of plants in the United States.
"We produce more today than we ever have," said Chad Moutray, chief economist with the National Association of Manufacturers. "We made $2.1 trillion worth of products in 2015. There are sectors doing really well."
But it's true that there are far fewer manufacturing jobs than there used to be. Employment in the sector is down nearly 40% from its 1979 peak of 19.6 million workers, according to the Labor Department. Still, manufacturing has added 800,000 U.S. jobs since 2010.
Related: These Americans are fighting to bring manufacturing jobs back
While some of the lost factory jobs are due to outsourcing to foreign plants, others have been lost to automation and improved efficiency.
The strength of the sector can be seen in the Federal Reserve's inflation-adjusted measure of manufacturing, which hit a record high last year. It shows that U.S. factories are producing three to five times more output than in the early 1950s to mid-1960s, when America was the globe's manufacturing powerhouse.
For example, U.S. aircraft production is at a record high and well ahead of the rest of the world.
Aerospace giant Boeing (BA), the country's largest exporter, started delivering 787 Dreamliners from its new plant in South Carolina in 2012. Both that factory and the company's plants in Washington state are running at record production. Boeing delivered 768 airliners in 2015, up 163% in 10 years. Archrival Airbus delivered its first U.S.-assembled airliner from its new Alabama factory in April, and Brazilian plane maker Embraer (ERJ) recently moved assembly of its smallest private jets to Florida.
Related: Will Trump bring back jobs? Pennsylvanians say yeah, right
U.S. auto production and employment has also been growing steadily since bottoming out in 2009 with the bankruptcies at GM and Chrysler.
The industry is operating within 7% of record levels, making 12 million cars and trucks a year. Not only have GM (GM), Ford (F) and Fiat Chrysler (FCAU) all been hiring and investing in U.S. plants, but foreign automakers are expanding operations here as well. The largest BMW plant in the world is now in South Carolina, and the plant exports most of the cars it builds there.
And the boom isn't just about big-ticket items. Chemical production hit a record $797 billion last year, up 30% in the last 10 years. The chemical boom has been fueled by the record U.S. energy boom, which has made oil and natural gas particularly cheap. Petroleum is a key raw material for many chemicals, most of which are produced using energy from natural gas.