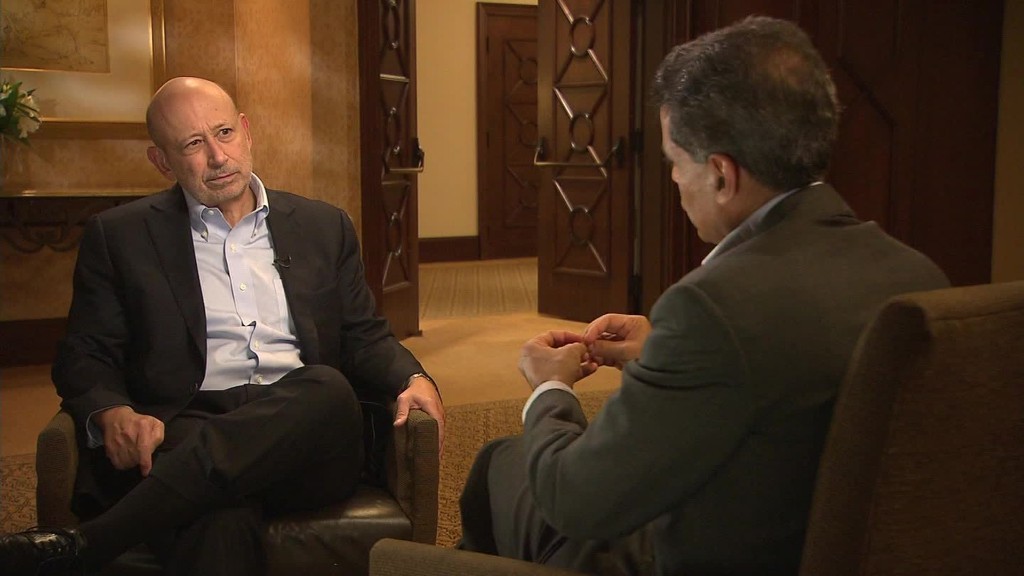 Is Goldman Sachs too cozy with the Clintons?
CEO Lloyd Blankfein brushed off that criticism in an interview with Fareed Zakaria that aired Sunday on "GPS."
"We're one of the larger banks," he said. "We have influence in the financial system. Of course we engage."
Hillary Clinton's close ties to Wall Street have been a sticking point throughout her run for president. In particular, the Democratic nominee has come under fire for giving paid speeches to big banks after leaving her post as Secretary of State.
Clinton and her husband, former President Bill Clinton, made a good living giving speeches.
According to records Hillary Clinton has released, she made millions of dollars from speaking to big banks.
Democratic primary opponent Bernie Sanders repeatedly called on Clinton to share exactly what she said at those events. She refused -- but last week Wikileaks published what appear to be transcripts. The Clinton team declined to comment on their authenticity.
In her speeches at Goldman, Clinton discussed topics ranging from intervention in Syria to financial regulation. Her remarks had not been made public when the "GPS" interview with Blankfein was taped.
Related: The truth about Hillary Clinton's Wall Street speeches
In the CNN interview, Blankfein pitched his firm's relationship with the Clintons as part of doing business. He pointed out that Clinton had been a New York senator and said Goldman regularly engages with a host of public officials in the state where it's headquartered.
"I go out and I meet with editors of newspapers," he said. "I meet with Republican leaders. It's necessary for us to do that."
He expressed confidence Clinton would win the election in November.
"If the worst thing was that we have a history of having engaged positively with Hillary Clinton, that's not going to annoy me," Blankfein said.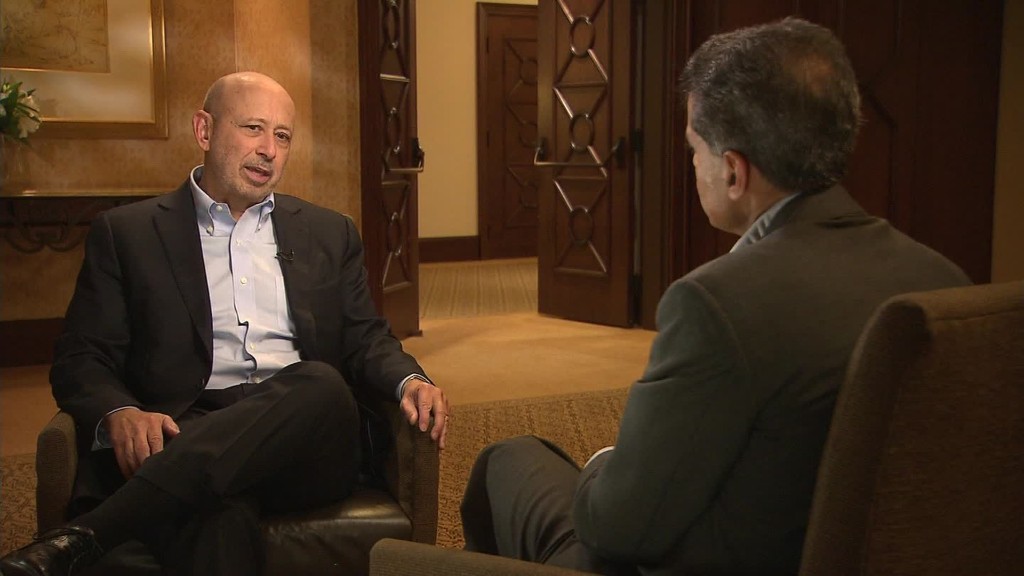 Blankfein dismissed critics who say a Clinton administration couldn't properly regulate the financial industry because of her Wall Street relationships.
"The financial system today is so much more tightly regulated," Blankfein said.