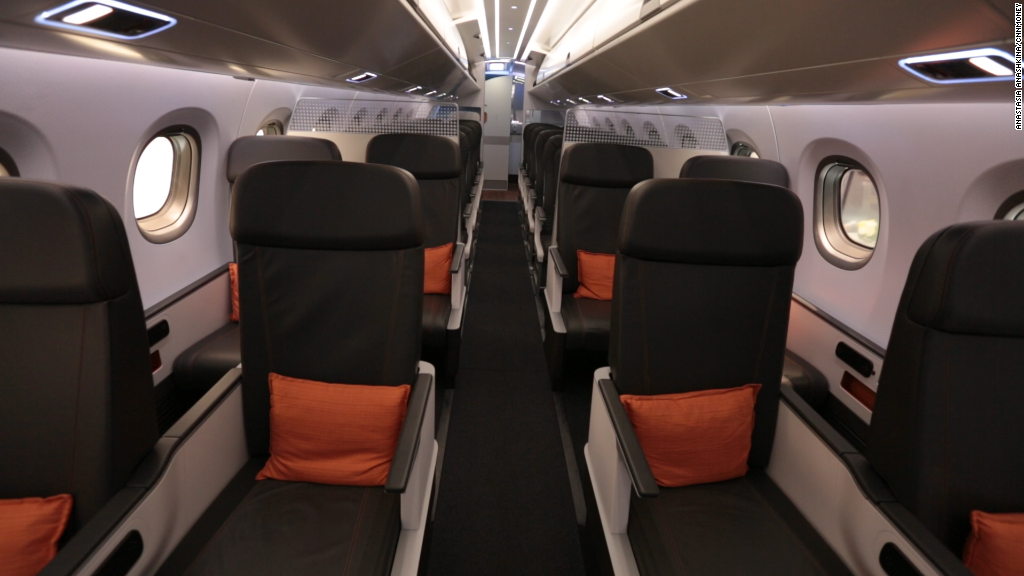 Delta passengers can now keep better tabs on their checked bags.
Travelers will be able to use Delta's (DAL) app to track their luggage on a map to detail a bag's journey. Pins will indicate various stops like when a bag is on its way to the plane, any transfers it makes, and when it's made it to the terminal to be picked up.
"From the moment our customers drop off their bag, we want them to know we're looking out for it every step of the way and working to take the stress out of flying, one innovation at a time," Bill Lentsch, Delta's senior vice president -- airline operations and airport customer service, said in a statement Tuesday.
Related: Airlines get tougher rules on hidden fees, performance reporting
The airline said it's the first carrier to offer a luggage tracking tool with a map view.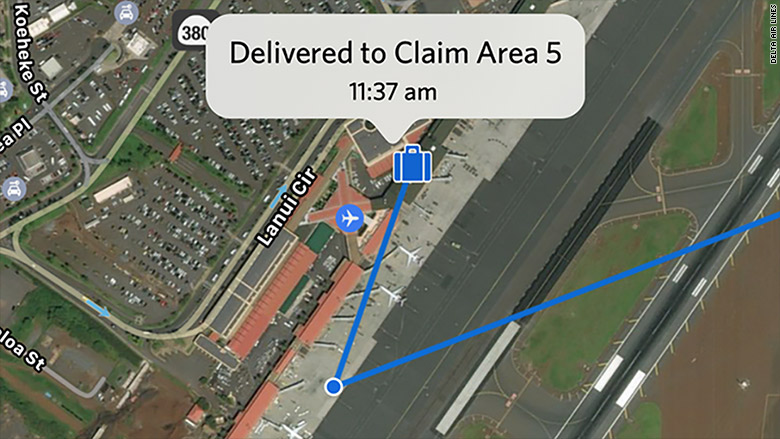 Here's how it works: Checked bags will get a Radio Frequency Identification (RFID) tag that allows it to be tracked in real-time using radio waves. Scanners along the journey will track a bag's movement, and then send the location information to the passenger's app.
RFID tags do not need to be hand scanned.
Related: This suitcase will follow you home like a puppy
Being able to track a bag's whereabouts is fun, but it can also be useful -- especially when a bag isn't on the same journey as its owner.
"If a bag isn't on the right plane for some unfortunate reason, we can start the relocation process quicker," said Ashton Morrow, a Delta spokesperson.
The technology is currently being used at 84 airports across the U.S.
The Atlanta-based airline announced a $50 million investment in RFID earlier this year.
Delta handles 120 million bags a year, and has said RFID tags create more accuracy and transparency in the checked luggage process.