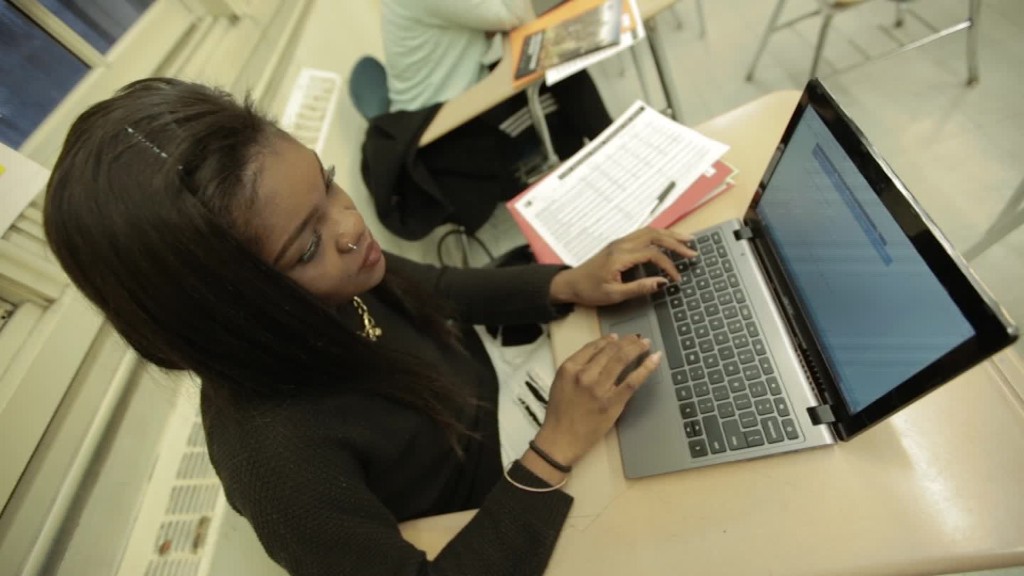 College tuition keeps going up, rising faster than inflation and family income.
The average total cost of tuition, fees, and room and board rose 10% over the past five years at public colleges and by 12% at private institutions, adjusted for inflation, according to The College Board's annual report released Wednesday.
Median family income rose just 7% over the same time period.
The good news is that the cost of college is no longer skyrocketing like it did during the recession. For the current school year, the average price rose slightly less than the year before. It went up by 2.4% for in-state students at public colleges, and 3.6% at private schools.
One reason for the rise in cost is that public colleges are still feeling the effects of a dramatic cut in state funding during the recession. While states are beginning to pump more money back into public university school systems, the total is still about 9% less in inflation-adjusted dollars from its peak in 2007.
Meanwhile, fewer students are choosing to enroll at public colleges. More are moving out of state or attending private colleges, which now might look more affordable compared their state schools, depending on grant and scholarship awards.
Average sticker price for tuition, fees, room and board
-Two-year community college: $11,580
-For-profit college: $16,000 (excludes room and board)
-In-state at public college: $20,090
-Out-of-state at public college: $35,370
-Private college: $45,370
Average net price for tuition, fees, room and board
Most families don't end up paying the published tuition price, known as the "sticker price," because their students receive scholarships and grants. The net price shows what families actually will pay this year, on average, after accounting for the discount.
-Two-year community college: $7,560
-In-state at public college: $14,210
-Private college: $26,080
Data is not available for net prices at for-profit colleges or out-of-state tuition at public colleges.