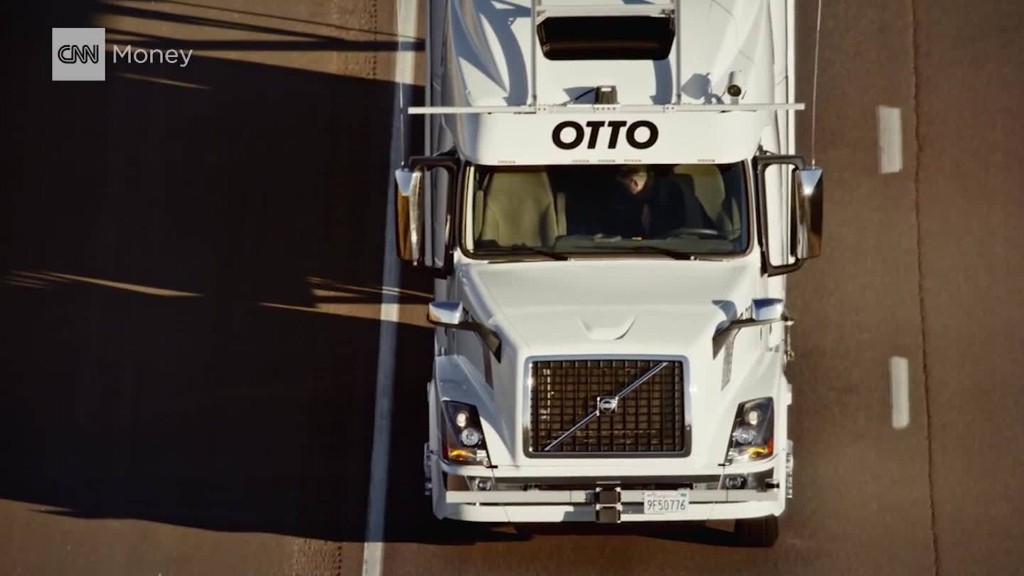 The second-biggest tech deal in history just happened -- and it's largely thanks to the booming smart car market.
Qualcomm (QCOM) nabbed fellow chip maker NXP Semiconductors (NXPI) on Thursday in a mega deal worth $39 billion. The only tech acquisition bigger than this was Dell's takeover of EMC last year, according to Dealogic.
NXP is the leading player in the fast-growing automotive computer chip market. It sells technology used for increasingly-popular advanced driver assistance systems, such as ones for radar and cameras. It also provides chips and software for infotainment in cars like audio systems and HD displays.
The big acquisition could give Qualcomm an entry into the big potential market of self-driving cars. Qualcomm mentioned "auto" 13 times in its press release.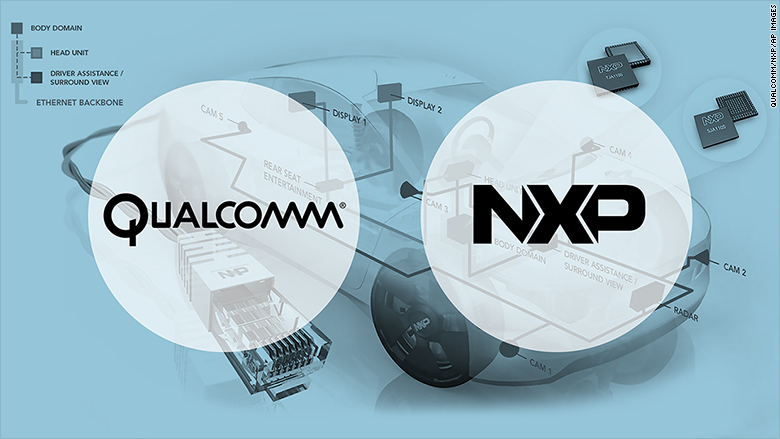 It's also a way for Qualcomm, the largest maker of mobile phone chips, to diversify away from the sluggish smartphone market. Beyond autos, NXP is a big player in security and Internet of Things (IoT).
After years of explosive growth, global smartphone shipments are expected to inch up just 1.6% in 2016, and they'll actually decline in developed markets like the U.S. and Canada, according to IDC forecasts. That's down from 10.4% growth last year.
So it makes sense that Qualcomm went out and spent $39 billion on NXP, marking the biggest chip deal on record. That exceeds the $37 billion that Avago Technologies spent last year to purchase Broadcom (AVGO).
Related: Why Disney should buy Netflix instead of Twitter
"The NXP acquisition accelerates our strategy to extend our leading mobile technology into robust new opportunities," Qualcomm CEO Steve Mollenkopf said in a statement.
The companies said the deal isn't expected to close until the end of 2017, subject to regulatory approvals.
The Qualcomm-NXP combo is the latest big splash in the M&A market. Last week, AT&T (T)unveiled an $85 billion deal to acquire Time Warner (TWX), CNN's parent company.