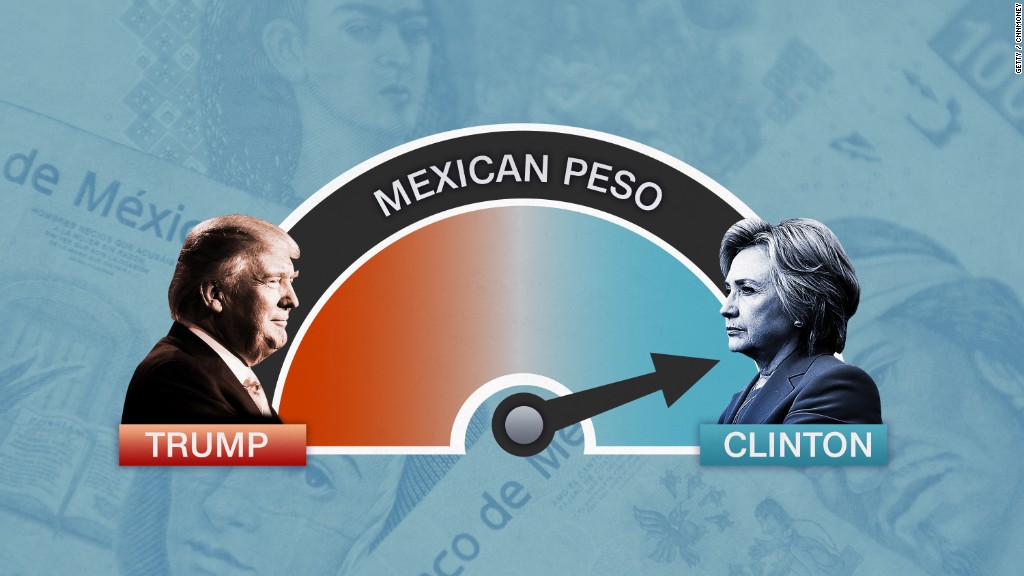 The latest twist in the Donald Trump vs. Hillary Clinton election saga sent stocks into the red Friday.
A market rally fizzled after news hit that the FBI is looking into new emails as part of its investigation into Clinton's personal email server. The review comes just 11 days before the election.
At one point the Dow was down 125 points from its highs of the day. But the market rebounded as more information came to light, including that the new emails come from the Anthony Weiner probe. The Dow ended the day down just 8 points and the S&P 500 closed 0.3% lower.
Investors had been pricing in a solid Clinton victory. Now there's some doubt.
"Hillary Clinton's news has taken the wind out of the market rally," wrote Naeem Aslam, chief market analyst at Think Forex in a note to clients. "This certainly increases the chances and odds for Trump winning."
It's not just stocks reacting: Gold rose slightly, and the U.S. dollar and Mexican peso fell. The Mexican peso is down about 0.6% (it had been off as much as -1.2% at one point), a sign that investors think Trump's chances of winning have increased a bit. Investors tend to buy gold when they are nervous.
Related: Election scare? Biggest exodus from stock funds since 2011
The peso had been climbing in recent weeks as Trump's poll numbers tanked. Trump has vowed to crack down on companies moving jobs and plants to Mexico, and he's said Mexico should pay for a massive wall between the two nations.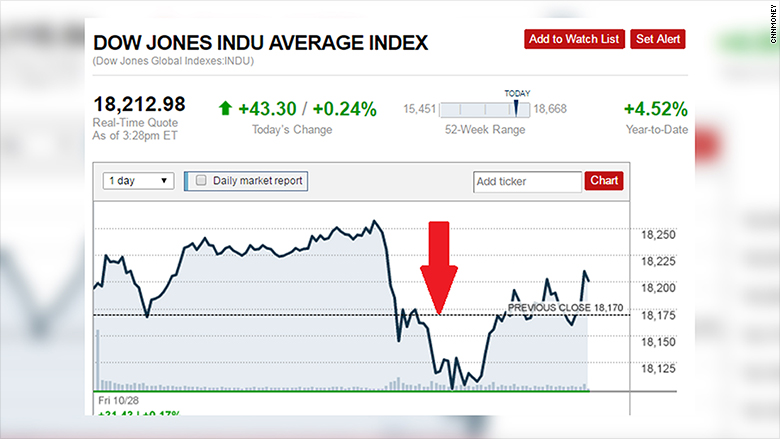 Trump immediately seized on the news.
"Hillary Clinton's corruption is on a scale we have never seen before. We must never let her take her criminal scheme into the Oval Office," Trump said in New Hampshire.
The Clinton campaign issued a statement shortly before the close of trading.
"The [FBI] Director owes it to the American people to immediately provide the full details of what he is now examining. We are confident this will not produce any conclusions different from the one the FBI reached in July," said John Podesta, Clinton's campaign chairman.