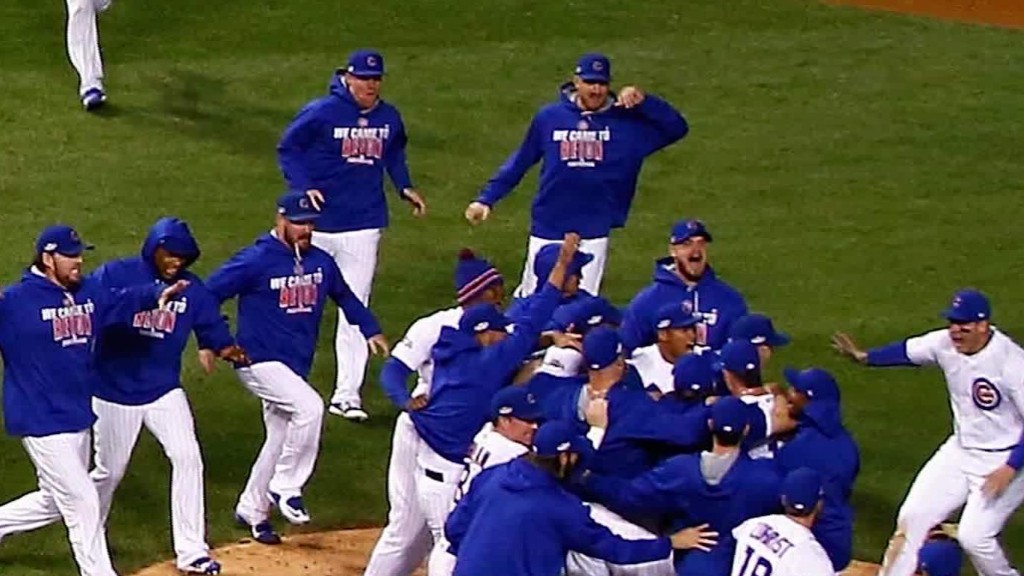 As the World Series comes to Wrigley Field on Friday for the first time in seven decades, not every Chicago Cubs fan watching in person will be confined to the ballpark known as the Friendly Confines.
Many will head across the street to check out a tradition older than Wrigley's ivy-covered outfield wall: the Wrigleyville rooftops.
"It's all about the experience," said Jennifer Borkowski, the director of sales at Wrigley View Rooftop, one of more than a dozen clubs that offer a different way to watch the game -- from high above the field and across the street.
Borkowski's spot, which looks over the ballpark from beyond left field, provides spectators a slew of amenities for a fixed price.
"It's all you can eat, all you can drink," she said. "You never put your hand in your pocket."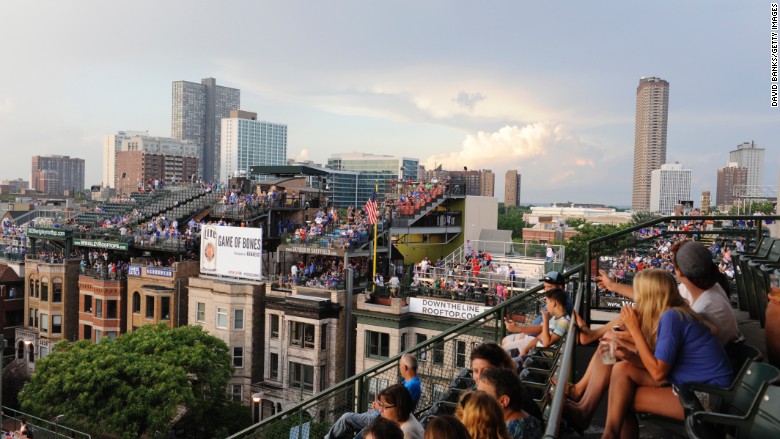 Related: 'A Super Bowl every night': Ticket prices sky-high for historic World Series
Locals began sneaking free views of Cubs games after the park opened in 1914. These days it's a booming business: Many of the buildings feature bars and TV broadcasts of the game that give the venues a clubhouse feel.
Most years the fans on the roof have peered down on a losing team. But the Cubs finished with baseball's best record this year and are in the World Series for the first time since 1945. They haven't won it since 1908, when Teddy Roosevelt was president.
Rooftop tickets are still available for this weekend, when the Cubs will host Games 3, 4 and 5 against the Cleveland Indians. And though the cost isn't as high as the $7,200 asking price for some seats in the ballpark, they won't come cheap.
Wrigley View Rooftop advertised tickets for $1,200 to $1,600 for the Friday and Sunday games. Saturday was sold out.
Borkowski said the club will open to 150 patrons for each of the three games. The building's four levels can each hold dozens of people, and there is an observation deck and stadium-style bleachers on top.
Related: Win or lose, the Chicago Cubs are a money machine
Ticket prices elsewhere were similar. A collection of 11 clubs called Wrigley Rooftops was selling tickets Thursday for $1,235 to $2,000.
Most of those venues are controlled by the Ricketts family, which bought the Cubs in 2009 and has been buying up rooftop clubs for years.
Other rooftop owners pay the team 17 percent of their revenue under an agreement struck in 2004. The Cubs had sued rooftop owners, claiming they were making money at the team's expense.
Another independent club, Murphy's Rooftop, offered a less expensive option for guests: $600 for one of its 65 spots to buyers who paid a $145 nonrefundable reservation fee.
But those tickets went fast. Murphy's event sales manager Matt Maroni said they've been sold out of World Series spots since mid-September. Fans were invited to sign up for a waiting list in case someone who paid the reservation backed out.