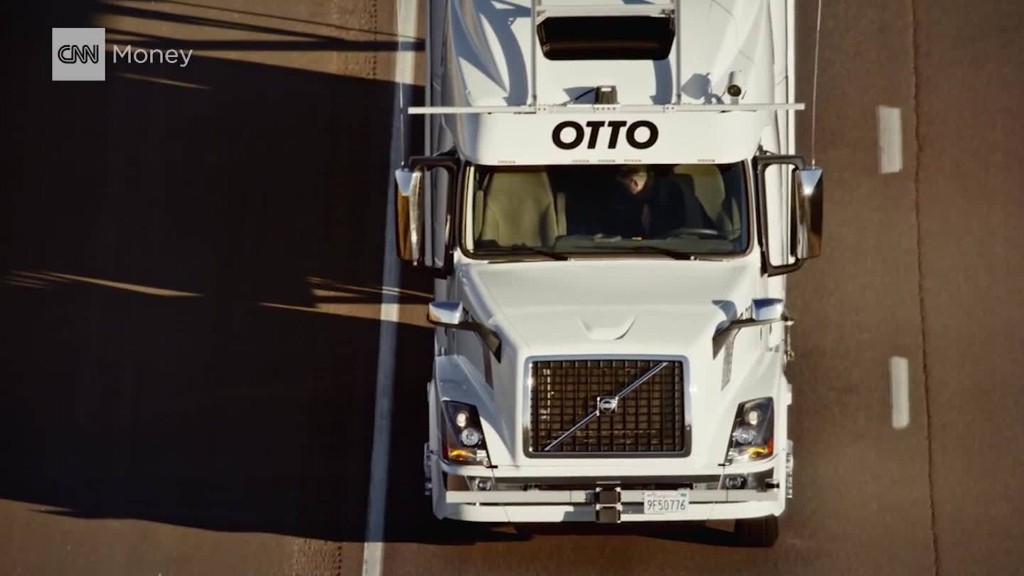 Six weeks ago, Silicon Valley startup Comma.ai triumphantly unveiled its product, which retrofitted cars with self-driving abilities.
"This is all you need to drive a car," CEO George Hotz proudly said as he held the green box above his head on the stage of TechCrunch Disrupt in San Francisco. Car owners could install the device in place of their rear-view mirror, and Hotz promised drivers could get from Mountain View, California, to San Francisco without touching the steering wheel or pedals.
On stage, Hotz then bashed competitors like Google (GOOG) for failing to already put self-driving technology in the hands of consumers. His product would be for sale by year's end.
"At Comma.ai, the difference is shippability," Hotz said.
But early Friday morning, Hotz tweeted that Comma.ai would be canceling the Comma One after an inquiry from the federal government. The National Highway Traffic Safety Administration told Hotz it was concerned that his product was a safety risk, and wanted proof it was safe. If Hotz didn't comply, he would risk fines up to $21,000 a day.
"Would much rather spend my life building amazing tech than dealing with regulators and lawyers. It isn't worth it," Hotz tweeted.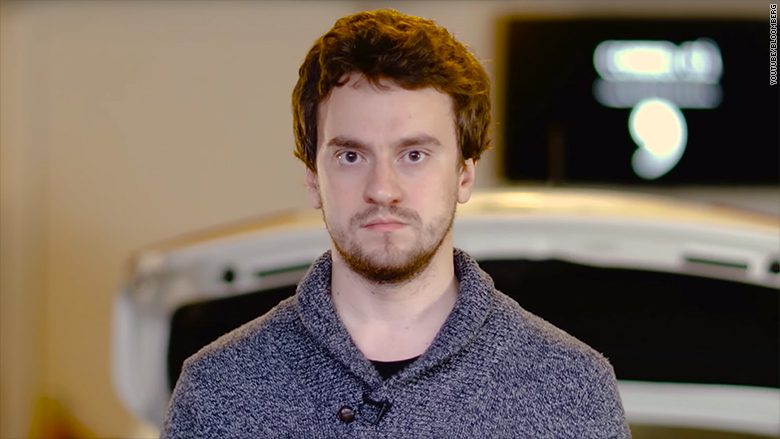 Now his startup has become a cautionary tale of the perils of trying to bring disruption to a regulated area. Hotz rose to stardom in the tech world thanks to his impressive abilities, most notably hacking an early version of the iPhone. Comma.ai received funding from one of the tech world's best regarded investors, Andreessen Horowitz.
Related: Tesla's bold, risky bet to win the self-driving car wars
Comma.ai appeared positioned for success. It had a founder with rare talents and esteemed investors. Almost a year ago Bloomberg hailed him as the hacker who built a self-driving car in his garage. And this fall, a week after Hotz unveiled the Comma One, the federal government announced its enthusiasm for autonomous driving technology.
"Automated vehicles have the potential to save thousands of lives, driving the single biggest leap in road safety that our country has ever taken," Department of Transportation secretary Anthony Foxx said as the U.S. government issued guidelines for autonomous vehicle safety.
But Hotz expressed no interest in dealing with such rules.
"Comma.ai will be exploring other products and markets," Hotz tweeted Friday, before adding, "Hello From Shenzhen, China."