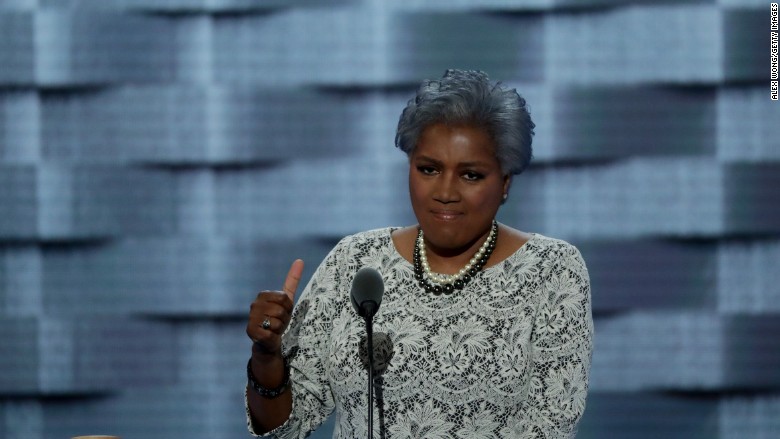 Donna Brazile, the acting chairwoman of the Democratic National Committee, resigned from her role as a CNN contributor earlier this month.
Her departure was announced Monday amid fresh revelations that she sent questions to Hillary Clinton's campaign in advance of a CNN debate and a CNN-TV One town hall.
In a statement, CNN said it was "completely uncomfortable with what we have learned about her interactions with the Clinton campaign while she was a CNN contributor."
CNN said it "never gave Brazile access to any questions, prep material, attendee list, background information or meetings in advance of a town hall or debate."
Brazile resigned from the network on October 14, three days after Wikileaks released an email in which Brazile says she got advance questions before a town hall event. "From time to time I get the questions in advance," she wrote in the email.
At the time, Brazile denied giving the campaign advance warning, saying that "as a longtime political activist" she had shared her thoughts "with each and every campaign, and any suggestions that indicate otherwise are simply untrue."
The Brazile email foreshadowed a question asked by TV One host Roland Martin at the town hall. Earlier this month, when asked by CNNMoney about the email, Martin did not deny sharing information with Brazile.
Then on Monday, Wikileaks released more emails indicating that Brazile sent a question to the Clinton campaign, then wrote: "I'll send a few more."
Brazile's contract with CNN was suspended in July, when she was appointed interim DNC chair. Now, she will not be returning to the network at all.
In a tweet late Monday morning, Brazile wrote, "Thank you @CNN. Honored to be a Democratic Strategist and commentator on the network. Godspeed to all my former colleagues."