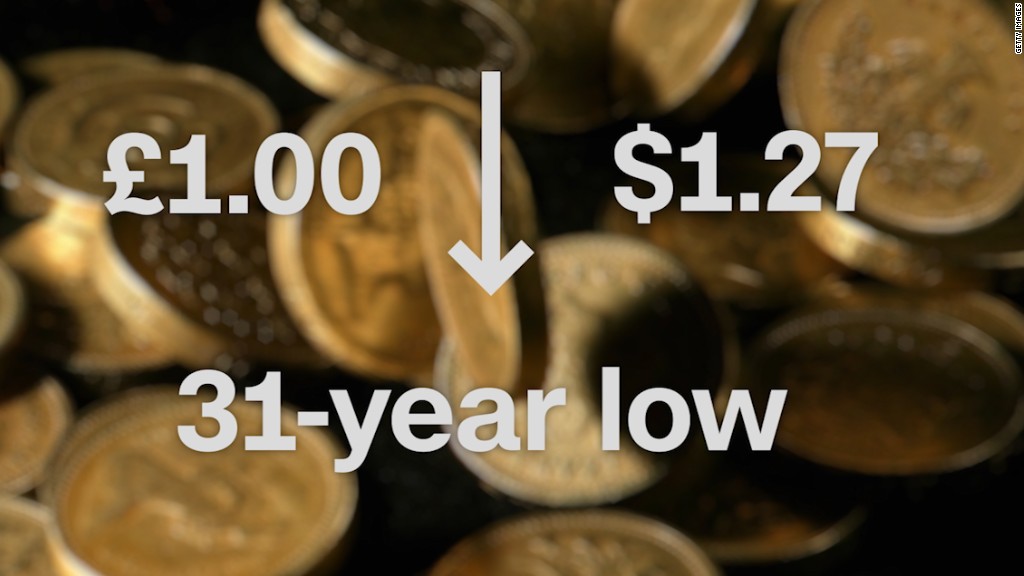 British businesses are trying to square (or to be precise, polygon) a circle as they get ready for the new pound coin.
The shiny 12-sided piece will start circulating in March, gradually replacing the existing round coins.
The old pound will be phased out by next fall because its design makes it vulnerable to counterfeiting. The Royal Mint said more than 2.5% of all £1 coins currently in circulation -- approximately 1 in 40 -- are fake.
The new pound is being hailed by the Royal Mint as the most secure coin in the world. It even boasts a hidden high-security feature that will protect it against counterfeiting, the mint said.
But it is also causing some businesses a headache. Because of its shape, and because its different metal composition gives it a different weight, it will not fit most existing vending machines, lockers and shopping carts.
They will have to be updated, and that will not come cheap. The Automatic Vending Association estimates it will cost the industry £32 million to make sure the 500,000 vending machines across the U.K. are ready to accept the new coin.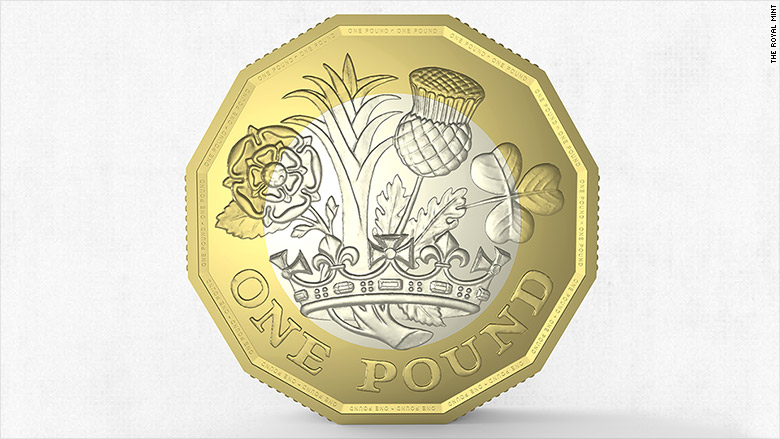 Related: See Britain's new plastic "fiver"
Between March and September, when the old coin will stop being legal tender, businesses will have to accept both the new and old coins. The Royal Mint is urging British businesses to get ready for the change, make sure their equipment can handle the coins and train staff to recognize its security features.
The new coin is made of two metals. The gold-colored outer ring is made of nickel-brass, while the silver inner ring is made of nickel-plated alloy. The old coin is made of nickel-brass and is all gold-colored.
The heads side of the new coin is decorated with a portrait of Queen Elizabeth II, similar to the the old design. On the reverse, it features a crown and four plants growing from a single stem to represent the nations of the U.K.: the rose for England, the leek for Wales, the thistle for Scotland and the shamrock for Northern Ireland.
It was imagined by then 15-year-old David Pearce, whose design was selected from 6,000 other entries.