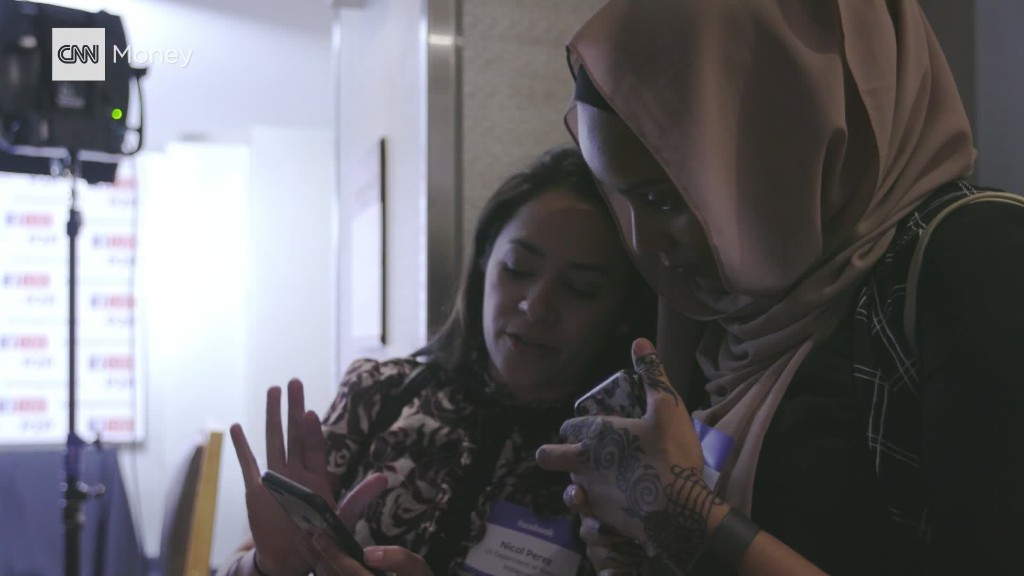 Facebook's sales hit yet another new record in the third quarter, but the boom times may be ending.
On a conference call after its earnings report Wednesday, Facebook CFO David Wehner spooked investors by talking up plans for "aggressive investment" in 2017 even as it expects sales growth to slow.
"We expect to see ad revenue growth rates come down meaningfully [in 2017]," Wehner said.
The reason: Facebook expects slower growth in "ad load," or the number of ads it can put in front of users.
Facebook's revenue surged to $7 billion in the September quarter, up 56% from the same quarter a year earlier. In fact, Facebook sales for this quarter are nearly as much as its total revenue for all of 2013.
Facebook's remarkable sales growth has been fueled by its success in transitioning to selling ads on smartphones and tablets. Mobile ads now account for 84% of Facebook's overall ad revenue, compared to almost nothing in mid-2012.
But that sales growth depends on Facebook's ability to place more and more ads in the feed -- and charge more for them. Now, it wants investors to know it may be reaching its limits with the former.
Facebook's stock, a juggernaut in recent months, fell as much as 7% in after hours trading following Wehner's comments.
Wehner made similar remarks about ad load sales growth on Facebook's last earnings call in July.
"Since ad load has been one of the important factors in our recent strong period of revenue growth, we expect the rate at which we are able to grow revenue will be impacted accordingly," he said then.
This time, however, Wehner went one step further by saying ad sales growth would fall "meaningfully."
Related: Facebook's ad options could be discriminatory
The troubling comments and sharp investor reaction come against the backdrop of what was otherwise a strong quarter for the company.
The social network revealed it had 1.79 billion monthly active users as of the end of the third quarter, up from 1.55 billion a year earlier. That's more than half of the 3.2 billion people estimated to have access to Internet worldwide.
Wall Street once viewed mobile as the Achilles' heel for Facebook because the site was originally designed for desktop. Now, Facebook has one billion monthly users who only use mobile -- and millions of businesses eager to reach them through ads.
Yet, the most pressing concern for Facebook may simply be that there is only so much room left to squeeze ads onto the social network to keep up its incredible sales growth.
Facebook (FB) has quickly been building up an arsenal of other services that also have one billion users and are primed to make money. That list includes Facebook Messenger and WhatsApp, which are both expected to monetize interactions between businesses and customers.
Get more media news. Download the CNN MoneyStream app
Instagram recently topped the 500 million mark and has begun ramping up its advertising business. This week, Instagram also announced plans to make it easier to shop for items on the platform.
Correction: An earlier version of this story misstated how many users Facebook had one year ago and the percentage revenue growth.