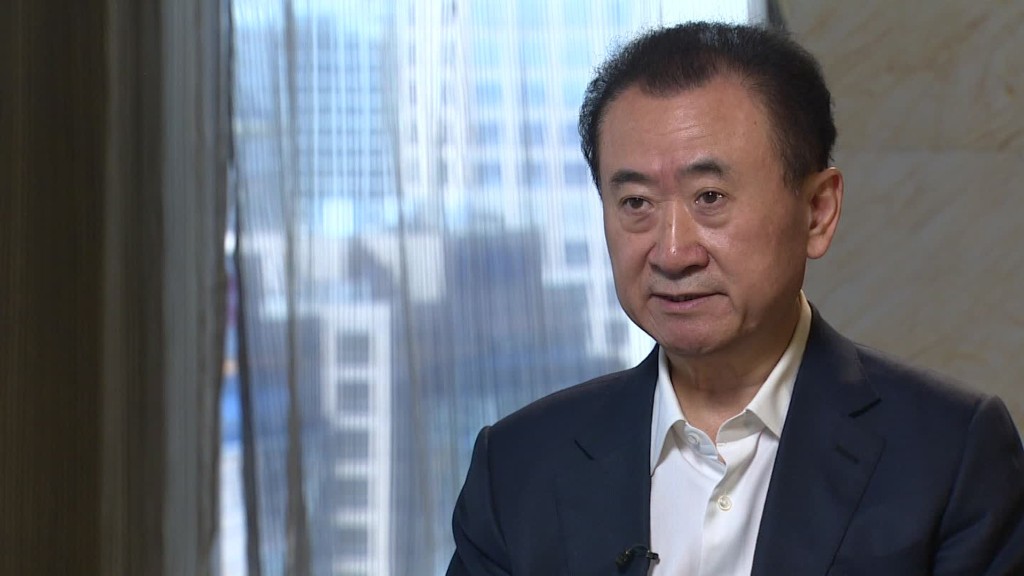 China's richest man just bought an iconic American entertainment company.
In a move that had been expected for months, billionaire Wang Jianlin's Dalian Wanda Group bought Dick Clark Productions for a whopping $1 billion.
The deal marks the Chinese company's first move into television. Dick Clark Productions produces the Golden Globe Awards, American Music Awards and Billboard Music Awards, among others.
"It's a big step forward in expanding Wanda's map in the entertainment industry," the company said in a statement announcing the deal.
It is the latest in a string of deals by big Chinese companies seeking to expand their Hollywood footprint.
Just last month, Alibaba founder Jack Ma joined forces with director Steven Spielberg to produce and distribute movies in China and the rest of the world.
Wanda kicked off 2016 by paying $3.5 billion to buy Legendary Entertainment, the studio behind "Jurassic World" and "Interstellar."
Related: China's richest man worth $22 billion
The Chinese conglomerate also entered into a "mutually beneficial deal" with Sony Pictures in September that will, among other things, see Wanda wield new influence over certain big-budget films produced by the studio in an effort to maximize the appeal to Chinese moviegoers. And Wanda has owned AMC Theaters since 2012.
The growing interest in Hollywood has ruffled some U.S. lawmakers. In a recent letter, 16 members of Congress suggested the acquisition of American entertainment companies should be subject to more scrutiny. The letter questioned whether the definition of national security should be "broadened to address concerns about propaganda and control of the media and 'soft power' institutions."
In an interview with CNN in September, Wang dismissed those concerns, noting that the United States exports far more media and movies to China.
"Although the number of Hollywood productions shown here is very limited, they account for more than half the market," he said. "It's more like Hollywood influence in China than the other way around."