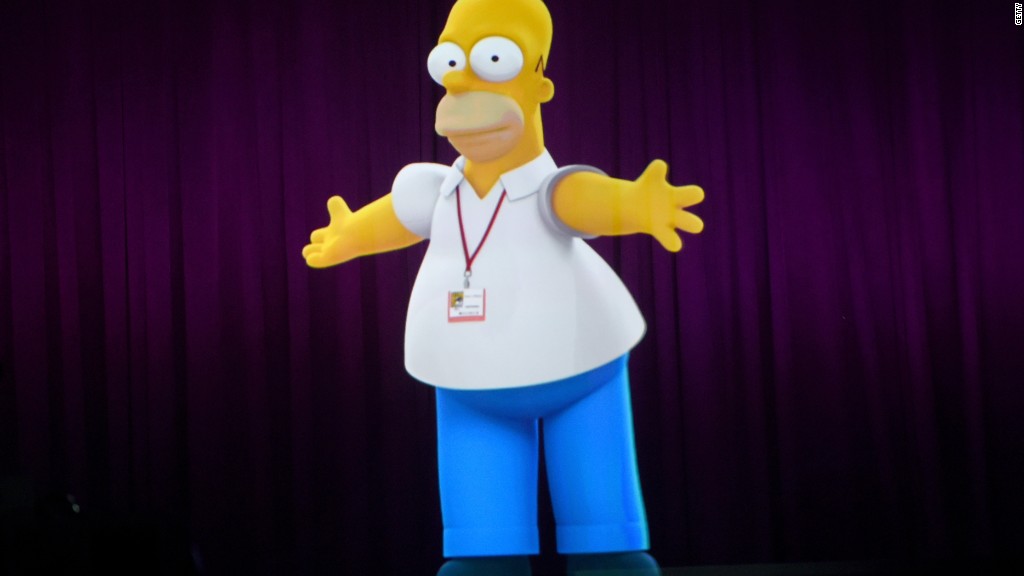 Ay caramba! Thirty seasons of "The Simpsons."
The long-time sitcom is getting longer as Fox renewed the series for an unprecedented 29th and 30th season on Friday.
This means that Homer, Marge, Bart, Lisa, and Maggie will get to 669 episodes becoming the largest number of episodes for any scripted television show, breaking the record held by "Gunsmoke," which aired 635 episodes.
"Take that 'Gunsmoke!' You lost a race you didn't even know you were running!" a very animated Homer Simpson said in a statement.
Al Jean, the executive producer and showrunner of the series who was one of the show's original writers, told CNN that over the long course of the series the cast and crew are just trying to put on the best show they can.
"To be honest, just from the beginning, we've always been trying to do the best episode possible 669 times in a row," Jean said.
The animated series, which is in its 28th season, just crossed a major milestone hitting its 600th episode. Yet, the impact of the series has "embiggened" pop culture in ways that very little else has.
Related: 'The Simpsons' and the art of being in a class of your own
"The Simpsons" have produced a movie that made more than $500 million, theme parks, countless yellow merchandise, and an online video site that showcases each and every episode.
It has also been dubbed the greatest TV show ever, has been studied in universities, and has won 32 Emmys.
And after being on air since 1989, the series still brings in solid ratings for Fox.
So just how long can America's favorite animated family go?
"I think our new motto is 'on to sixty,'" Jean said.