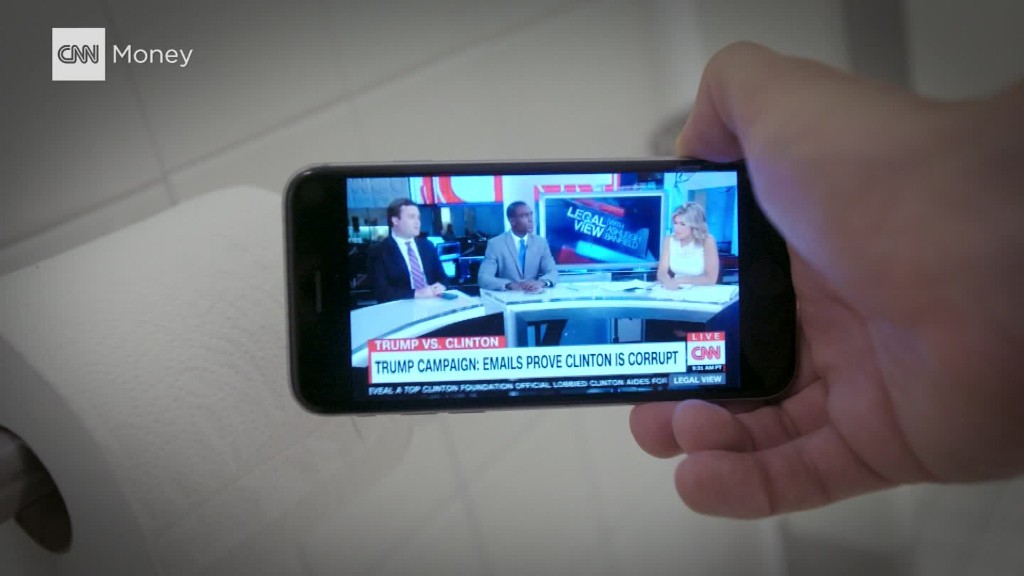 Cable boxes may not be going away just yet, but there is a consolation prize.
Netflix will officially launch on Comcast's Xfinity X1 set-top boxes next week, making it easier for these cable subscribers to browse Netflix shows and films along with other TV programming.
Comcast (CCV) and Netflix (NFLX) confirmed the launch timing on Friday. The two companies first announced an agreement to bring Netflix to cable boxes in July.
Once it launches, Xfinity customers who subscribe to Netflix will be able to watch older seasons of popular shows like The Walking Dead (available on Netflix) and the current season (available through Xfinity) all on the same platform.
Subscribers will also be able to search for actors and titles across all this content at once, rather than having to toggle between entertainment apps.
The partnership represents a sea change for the two companies who have previously butted heads on issues like net neutrality.
Related: Google vs the cable guys: the big fight over the little set-top box in your home
For Netflix, the agreement fills in one of the last big missing pieces for getting its content in front of viewers.
Netflix was already available on gaming consoles, smart TVs, smartphones and tablets. Now it's expanding its presence on cable boxes. It previously inked deals to be featured on Dish and TiVo boxes.
For Comcast, the deal may help keep its set-top boxes competitive. But it also comes amid looming regulation to do away with pricey cable boxes and let users find shows from multiple services in one place.
The Federal Communications Commission has been locked in a fierce battle this year with the cable industry over a proposal to let third parties like Apple (AAPL) and Google (GOOGL) sell cable devices that would incorporate streaming services like Netflix.
Cable companies argued the proposal would give tech giants free access to raw TV streams, potentially upending existing licensing deals and the way their programming is packaged.
More recently, the FCC shifted its focus to a proposal that would require large cable and satellite TV companies to make their content available in apps on competing devices, doing away with the need to rent cable boxes.
However, the FCC has delayed a vote on that proposal indefinitely amid pushback from cable providers, media companies and politicians.
By bringing Netflix to cable boxes, Comcast may show -- intentionally or not -- that it can be an open platform for streaming services without additional regulation.