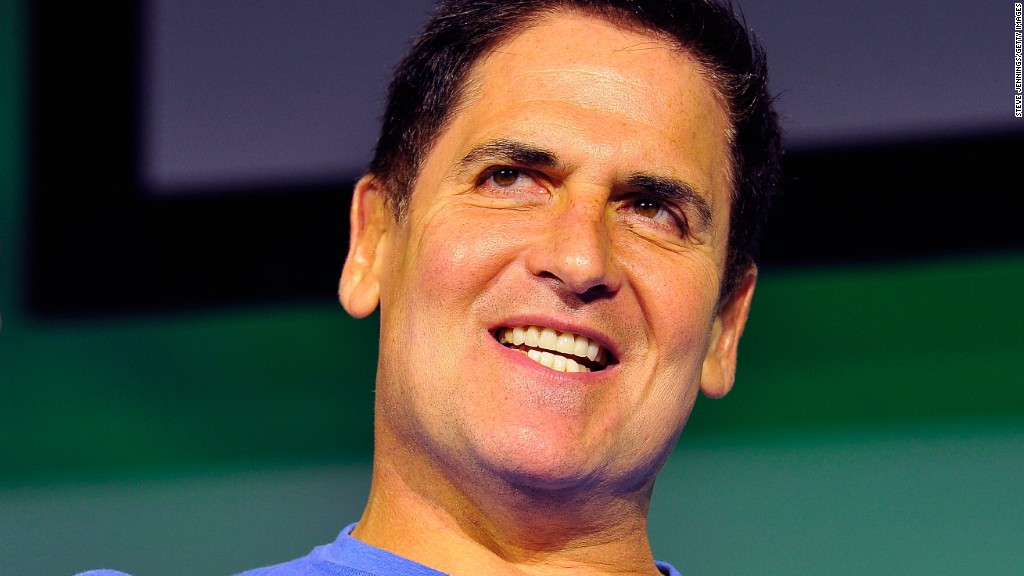 Two ESPN reporters have had their credentials revoked by the Dallas Mavericks for the season.
The reporters, Tim MacMahon and Marc Stein, weren't credentialed for Sunday's game and aren't allowed to attend home games.
Neither the team nor its owner, Mark Cuban, would comment on the matter to CNNMoney.
The reporters' social media accounts don't appear to mention the incident. MacMahon's tweets made several references to the Mavericks game on Sunday.
Related: Mark Cuban: My players can join national anthem protest
Stein is a senior writer for ESPN.com. He began covering the NBA during the 1993-1994 season. MacMahon, a staff writer for the site, first started with ESPNDallas.com in 2009. He was a Mavericks beat reporter until this year, when he transitioned into a more general role covering the NBA as a whole.
It's still unclear why the reporters' credentials were revoked, or how long the ban will last. Cuban was reportedly upset that MacMahon's role had been changed, and threatened to revoke the credentials if MacMahon didn't return to his previous job.
ESPN issued the following statement about the incident: "We're committed to thoroughly covering the Mavs and the NBA."
It's unclear whether the Mav's ban will apply to other ESPN reporters, and ESPN declined to comment on whether other reporters lost their credentials.
The NBA said it is "in communication with both ESPN and Mark Cuban" about the issue.