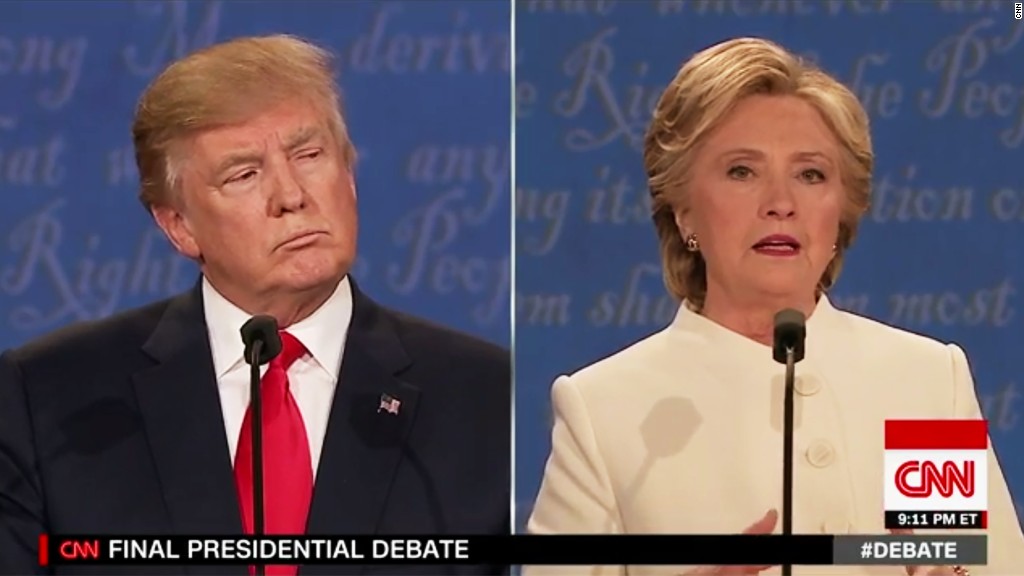 Here's an Election Day prediction I feel comfortable making. Hillary Clinton or Donald Trump will be the next president. A win by Gary Johnson or Jill Stein would be a bigger upset than the U.S. Olympic Hockey team beating the Soviets at Lake Placid in 1980.
And regardless of who the next inhabitant of the Oval Office is, investors are betting that either Trump or Clinton will look to spend more on much of America's physical infrastructure -- bridges, highways and the like.
That could be good news for one sector of the U.S. economy -- steel.
U.S. Steel (X) has surged nearly 160% this year. It's up 7% in just the past week, despite reporting sales and earnings that missed forecasts on November 1. (Cue the obligatory "The Godfather: Part II" reference. "Michael, we're bigger than U.S. Steel.")
Rivals have soared too. AK Steel (AKS) is up 160% as well in 2016. And ArcelorMittal (MT) has nearly doubled this year -- even after factoring in a 7% drop Tuesday because it too reported weaker than expected earnings and lowered its outlook.
Nucor (NUE) and Steel Dynamics (STLD) have also been big hits on Wall Street this year, gaining nearly 30% and 60% respectively.
Investors are betting on stronger demand for steel in the United States for various infrastructure projects -- even though the sector has fallen on hard times over the past few years.
Follow all the election results on CNN
Sales at U.S. Steel have fallen 14% a year, on average, over the past three years. Sales are down at Nucor and ArcelorMittal as well.
Cheaper steel from China has been a problem. Increased competition has hurt profits.
And it's a big reason why some top American steel makers want the Commerce Department to investigate reports of illegal dumping by Chinese steel companies as well as talk that China is avoiding import tariffs by shipping steel through Vietnam.
The issue of Chinese steel has even come up during the election, with Clinton ribbing Trump for using Chinese steel in the construction of some of his many buildings.
Related: Will Trump bring back jobs? Pennsylvanians aren't so sure
To that end, the United Steelworkers (USW) union endorsed Clinton for president in June.
But Trump has campaigned extensively in states like Pennsylvania, where the steel industry was once king. And his message has resonated with many blue collar workers.
"When I'm president, guess what? Steel is coming back to Pittsburgh!" he told supporters in that city back in April.
Will either Clinton or Trump actually be able to lead a renaissance for steel? That remains to be seen.
But profits for U.S. Steel are expected to rise 8% a year for the next few years. Wall Street doesn't seem to care if voters are "with her" or want to "make America great again." They are clearly betting on a rebound for America's steel giants.