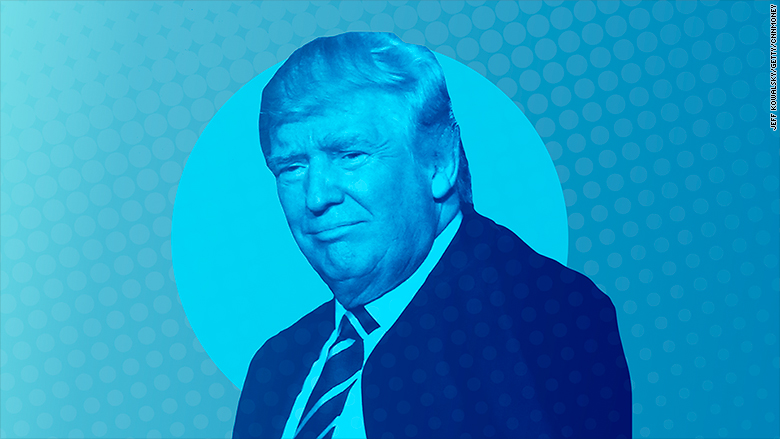 Imagine this scenario: It's just before midnight on Election Day, and all the major American news organizations have called the presidential race for Hillary Clinton.
Now, if in that scenario you imagine Donald Trump and his right-wing media boosters quietly and graciously retreating from the fight -- think again.
Trump and the conservative media that has rallied around him -- from Breitbart to Sean Hannity to Drudge Report -- is almost certain to use his loss as an opportunity to advance the argument that the system is rigged, the political-media establishment is to blame, and any Republican who didn't jump on board the Trump train deserves to be cast out of office.
"On Tuesday night, should Clinton be declared the winner, look for Trump to advance the sentiment of a 'rigged' process, hint that his supporters should not accept the election and make media bias a central narrative to set up the next few months," Kurt Bardella, a former spokesperson for Breitbart Media, told CNNMoney.
Bret Stephens, the Wall Street Journal deputy editorial page editor, said the response "depends on the scale of the loss," but would likely include accusations of voter fraud and attacks on Trump's Republican opponents. "These people are definitionally shameless, so self-reflection is too much to ask for," Stephens said.
Related: Trump voters could be the wild card for exit polls
When asked how Trump and Breitbart would respond to a loss, Steve Bannon, the Trump campaign CEO and executive chairman of Breitbart, refused to even entertain the idea.
"We r not losing," he wrote in a text message.
But in the event that Trump does lose, Breitbart and other pro-Trump news organizations will continue to fight.
Their first target, many observers said, is likely to be the establishment Republicans who either opposed Trump or refused to give him full-throated support.
"If Trump loses, the pro-Trump right will immediately argue that he was stabbed in the back and work to take vengeance, especially against Paul Ryan, whose speakership will be the first concrete battle in the coming Republican civil war," said Rich Lowry, the editor of the National Review and a critic of Trump.
In many ways, that battle has already started. On Fox News Monday night, Sean Hannity said anyone who opposed Trump or didn't support him would be responsible for Clinton's actions and policies.
Related: How newspapers are playing Election Day
"If Hillary Clinton is elected, those who didn't support Donald Trump, voted for Hillary, or Never Trumpers, I'm telling you right now: You own her Supreme Court, you own her un-vetted refugees, you own her tax increases, you own her open borders, you own Obamacare and you own her energy independence," Hannity said "You will own it."
Perhaps the most important question for the pro-Trump media is whether or not Trump himself is willing to keep fighting on behalf of their causes.
Trump commands immense media attention, and if he continues to be a spokesperson for right-wing causes, they will continue to have a strong voice in the national conversation.
"Team Trump, aka Breitbart, will be banking that in the aftermath of the election, with every decision, Cabinet appointee announcement, Inauguration Speech, the media will continue to cover Trump's reaction in a robust way," Bardella predicted. "He'll be asked if he plans to run again in 2020, and will keep that door open as long as he can to ensure maximum attention."
It's also quite possible that Trump will concede if he loses, and will abandon his role as a spokesperson for the right. But Breitbart and its ilk aren't going anywhere.
"I think Trump may concede in a softer tone than we expect, just to try and save face for his brand and kids," predicted Bradley Beychok, the president of the left-wing watchdog Media Matters. "But Breitbart won't follow."
"Breitbart and Bannon ain't gonna go quietly," he said.