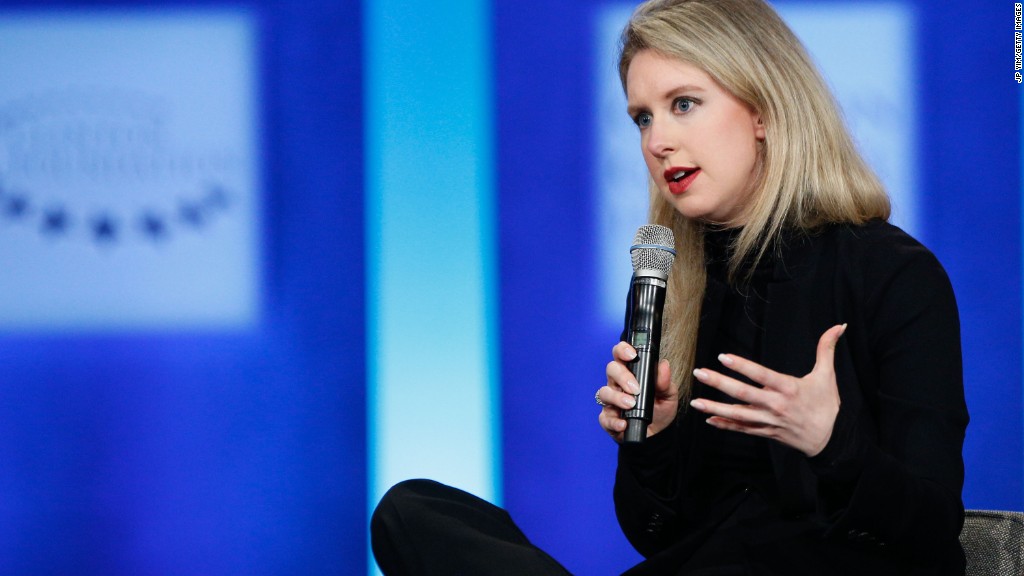 Walgreens is out for blood.
The company is suing Theranos for breach of contract. The embattled blood testing startup was one of Walgreens' key partners until just a few months ago.
The complaint was filed in Delaware on Tuesday, but was sealed by the judge. The Wall Street Journal reported that Walgreens is seeking to recover its investment in Theranos -- $140 million in damages.
Walgreens (WBA) cut ties with Theranos in June amid growing concerns about the startup, closing all 40 Theranos Wellness Centers at its Arizona stores.
Last month, one of Theranos' biggest investors also filed a lawsuit against the firm, accusing it of securities fraud and asking for a return on its $96.1 million investment, plus damages.
Theranos, which positioned itself as a provider of cheaper, more efficient alternatives to traditional blood tests, was once valued at more than $9 billion. In October 2015, a scathing report in the Wall Street Journal called much of its technology and testing methods into question, prompting wider scrutiny.
It has since voided two years of blood tests, faced federal probes, had its founder banned from owning or operating a lab for two years, and pivoted away from blood testing.
"Over the years, Walgreens consistently failed to meet its commitments to Theranos," Theranos said in a statement. "Through its mishandling of our partnership and now this lawsuit, Walgreens has caused Theranos and its investors significant harm. We will respond vigorously to Walgreens' unfounded allegations."
Walgreens declined to comment.