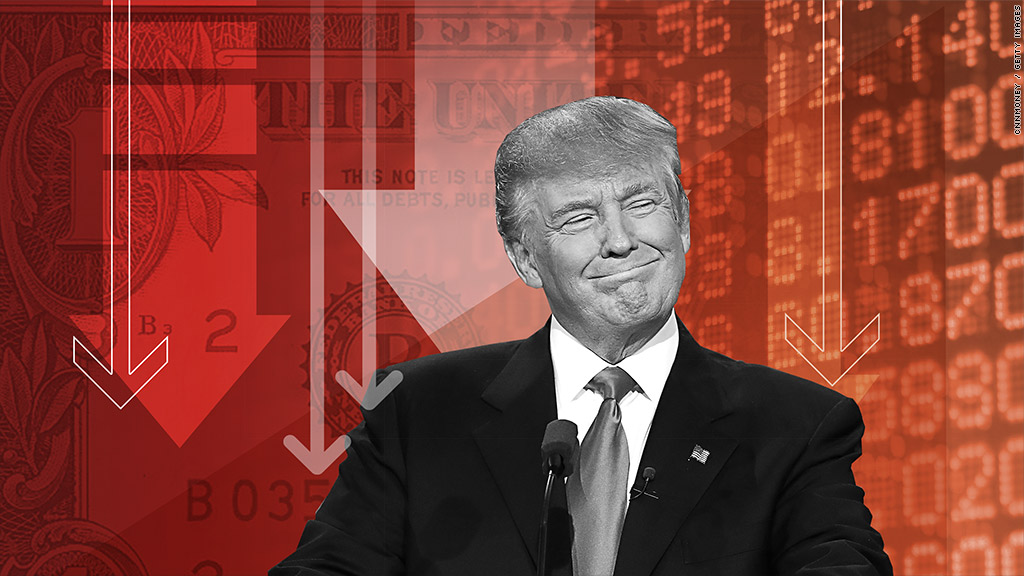 Top executives and investors in the Middle East are ready to forget Donald Trump's anti-Muslim rhetoric. They're hoping he'll do the same, now he's been elected president.
Saudi Arabia's Prince Alwaleed bin Talal was one of the first to bury the hatchet. Last year, he urged Trump to quit the race, describing him as a "disgrace to America" after he threatened to ban all Muslims entering the U.S.
In response, Trump called the prince "dopey."
"Whatever the past differences, America has spoken, congratulations & best wishes for your presidency," tweeted the Saudi billionaire, who has several high profile U.S. investments including New York's Plaza Hotel and 5% of Twitter (TWTR).
Qatar Airways CEO Akbar Al Baker, who had also criticized Trump for his comments on banning Muslims, congratulated the president-elect on his "well-deserved new leadership position."
Related: First Hyperloop could be built in Dubai
The U.S. and the Gulf countries have a long history of strong political and economic ties.
"We've dealt with Trump before. He's a very smart businessman and business create jobs," said Sultan Bin Sulayem, chairman and CEO of DP World, one of the world's largest port operators.
"I've never seen him be racist towards Arabs or Muslims in our discussions with him on business."
Setting aside his campaign remarks about Muslims, a Trump presidency carries other risks for the region.
Iran is just beginning to emerge from years of sanctions, and has started to do deals with Western firms. It has contracts to buy Airbus (EADSF) and Boeing (BA) airplanes, and just this week clinched a $2 billion deal with France's Total (TOT) and China's CNPC to develop a huge natural gas field.
Related: Russia barges in on Iran's oil bromance with India
Tehran is worried that Trump may seek to undermine a 2015 international agreement on its nuclear industry that paved the way for sanctions to be eased significantly earlier this year.
"The U.S. needs to implement what it has agreed to as a multilateral international agreement," Iranian foreign minister Javad Zarif said on Wednesday.
Despite his repeated criticism of the deal with Iran, Trump hasn't given a detailed takedown of its shortcomings or offered an alternative approach.
Global markets were thrown into confusion by Trump's victory. Analysts worry about that he may follow through with campaign promises to ditch global trade deals and impose tariffs on imports from China and Mexico.
Markets in the Middle East were calm, however, with many indexes ending flat. Saudi Arabia and Egypt saw modest gains.
"We will be eager to see how the whole system will work because the leader has sometimes views that are unpredictable from the rest of the world," said Hamad Buamim, the president of the Dubai Chamber and Commerce. "The first six months will be very important... Will he stick with what he promised or will he be more rational."
-- John Defterios contributed to this report.