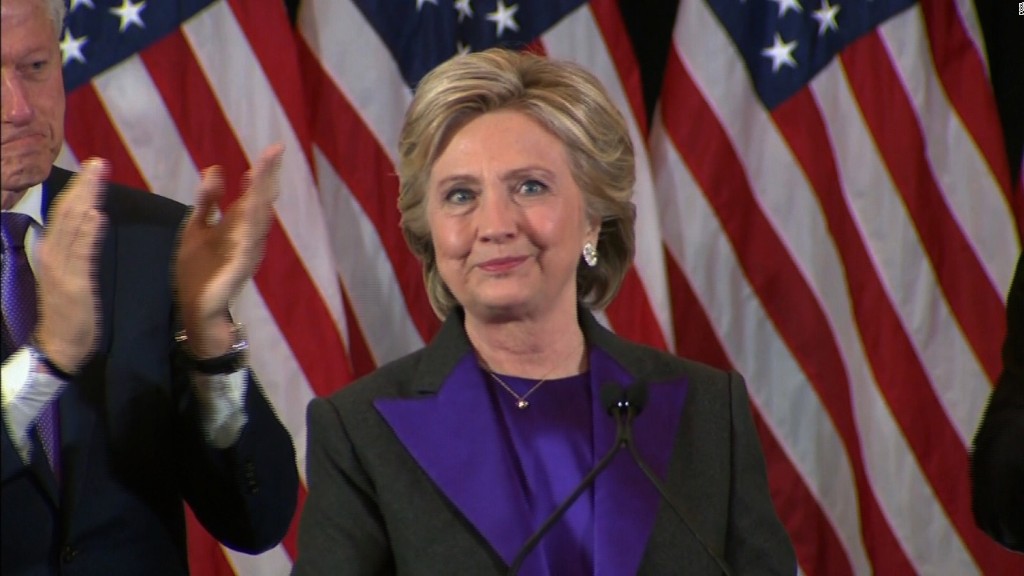 Loud booing rocked the floor of the storied New York Stock Exchange on Wednesday during Hillary Clinton's concession speech to President-elect Donald Trump.
Some of the Wall Street traders began chanting "lock her up!," as Clinton appeared on television screens, urging her millions of disappointed supporters to accept the stunning defeat.
"Ding-dong, the witch is dead," shouted another floor trader.
The harsh reception for Clinton is the latest chapter in the bitter campaign for the White House.
The stock market offered a much warmer welcome on Wednesday for Trump. Shaking off panic selling that rocked global markets overnight, U.S. stocks opened calmly, avoiding the crash many feared. The Dow even rose as much as 200 points after Clinton conceded.