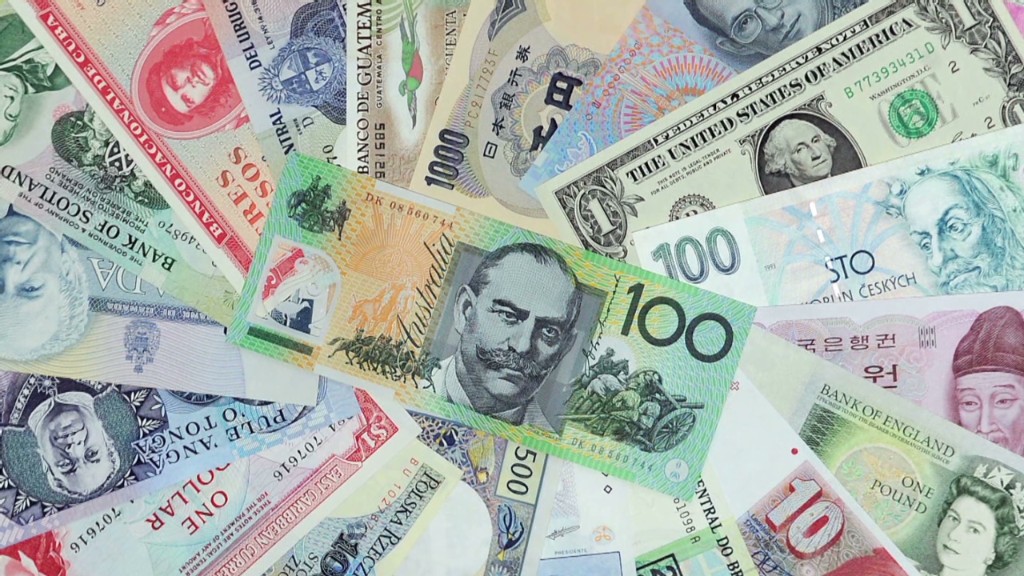 The world's fastest growing economy has woken up to a countrywide bank shutdown.
Banks and ATMs all over India were closed on Wednesday, following Prime Minister Narendra Modi's shock decision a day earlier to withdraw 500 and 1,000 rupee notes — the country's two largest denominations — from circulation at midnight.
Indians use cash for most transactions, and the measures were making it hard for them to conduct business or purchase everyday items.
Related: India scraps its two largest rupee notes
"Everyone is facing a difficulty right now," said Pravin, an Uber driver. He was searching for a bank or store that would exchange his three 1,000 and four 500 rupee notes for smaller bills.
"If I don't get money, I won't work today," he said.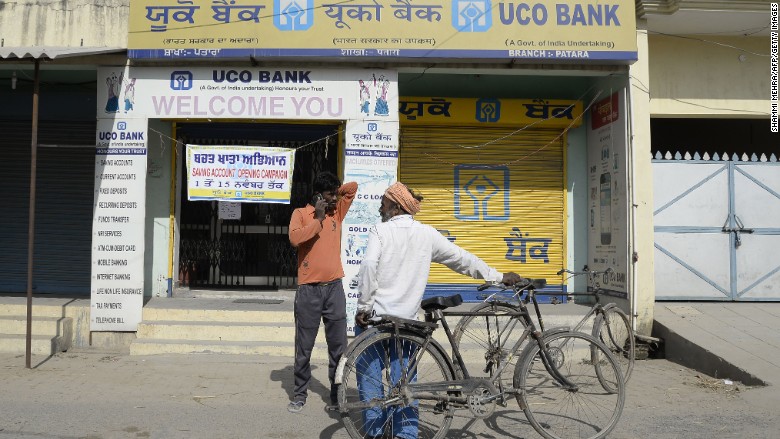 The currency move is an attempt to combat corruption and recover "black money," billions in illegal funds often stashed overseas by tax evaders.
For now, it means an incredible 23 billion notes (more than 80% of those in circulation) are now just "pieces of paper," as Modi put it during his speech Tuesday. They will either have to be deposited or exchanged.
That will have to wait till banks reopen on Nov.10, which is when the Reserve Bank of India says it will roll out new higher security 500 and 2,000 rupee notes. The shutdown should allow banks to stock up on the new notes, although ATMs will only have them a day later.
Related: India's tax dodgers still hiding hundreds of billions
Many were confused by the announcement and the bank closure, even if they recognized Modi's decision could be good for the country.
"It's very difficult, I need to buy food for my kids," said Vijay Kumar, a security guard and father of three. "I need to change these notes, but we don't know what to do. Not everyone has a TV in their homes."
The news went down badly on India's financial markets, which also suffered from the global sell-off triggered by Donald Trump's surprise victory in the U.S. presidential election. The main SENSEX index fell more than 5%.
Modi also faced criticism from P Chidambaram, the country's former finance minister and a member of the opposition Congress Party. In a Wednesday afternoon press conference, Chidambaram expressed "support" for the removal of black money, but questioned the effectiveness of the currency ban.
"Introduction of a new series of notes is estimated to cost between [$2.2 billion] and [$3 billion]," he said. "The economic gains should be equal to that amount."
But Arun Jaitley, the current finance minister, downplayed that figure, calling it "highly exaggerated."
"Once the entire currency is printed the cost would be known," he said.