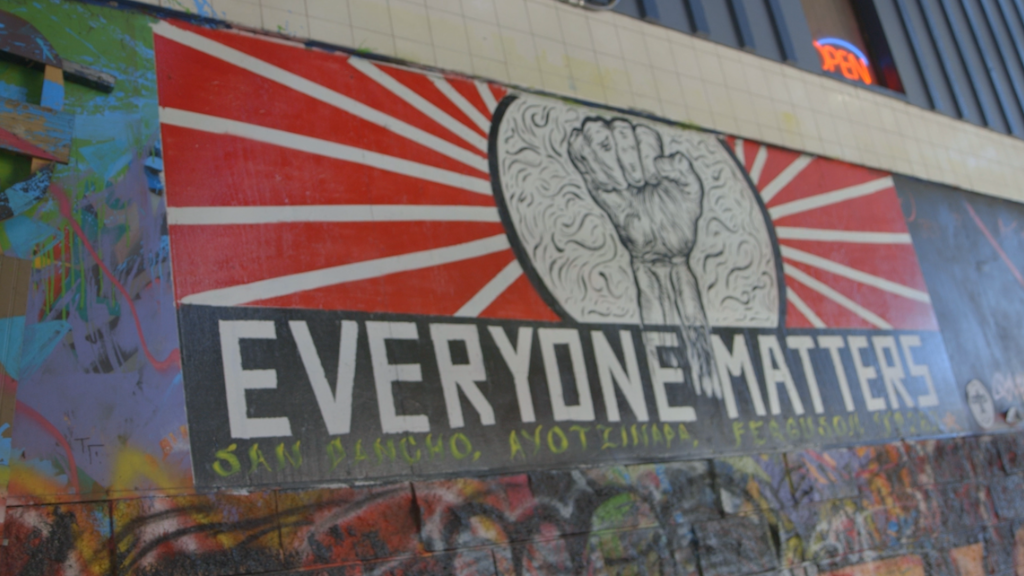 With a polarizing race to the White House, local races and ballot measures received less attention.
But in San Francisco and other parts of the Bay Area, the local election guide was over an inch thick. Voters decided on 25 issues, including a $744.2 million bond measure for public schools, increasing the tax on sugary drinks and establishing a Department of Police Accountability.
But there was a clear divide between monied interests in the tech industry, and local middle class residents who see tech having too much influence on decisions that affect the community.
Leading up to Election Day, techies and investors threw money behind candidates and initiatives to benefit Mayor Ed Lee's administration, as well as a committee called Progress San Francisco, which backs moderate city leadership. Mayor Lee is notoriously supportive of tech companies, giving major firms tax breaks to remain in the city.
Donors, many from the tech industry, gave more than $2.2 million to defeat four propositions that would have curbed the mayor's power by establishing new rules and supervisory positions.
Napster cofounder Sean Parker put up $249,000 against all four propositions, according to the San Francisco Chronicle, which tracked tech investments in this year's ballots. Investor and Y Combinator founder Paul Graham donated $550,000 to the Airbnb-backed Committee to Expand the Middle Class, which advocated for increasing the city's sales tax.
YC president Sam Altman allocated $150,000 to Airbnb's PAC and Progress San Francisco. Meanwhile, Salesforce founder and CEO Marc Benioff gave $200,000 to Progress San Francisco.
Tech investors Ron Conway, Michael Moritz, and William Oberndorf each donated $49,999 to Proposition Q, which restricts homeless people from setting up tents on the sidewalks. It also passed on Tuesday.
Ironically, voters rejected a sales tax increase -- but passed a bill that would use the (now nonexistent) sales tax increase to address homelessness.
To raise awareness of increased tech spending in local government, volunteers launched "San Francisco Not for Sale," a grassroots effort to mobilize voters against the propositions of tech money interest. The campaign represented over a dozen local interests and supported the measures that called for more supervisory oversight.
Related: San Francisco's tech elite fund measure to ban homeless camps
Claire Merced, a San Francisco high school teacher who volunteered with San Francisco Not for Sale, said the interests of the tech elite don't represent those of her colleagues, or those of nurses, students and families who have lived in the city for generations.
"Right now, it's the tale of two cities -- in one city," Merced told CNNMoney. "The only thing we can do is start a movement against selling San Francisco to the highest tech bidders."
Merced said some of her colleagues had to spend nights in their cars because they couldn't afford housing in the city where they teach.
Further down in Silicon Valley, where companies like Google (GOOGL) and Facebook (FB) are based, a number of measures aimed to limit housing developments and urban sprawl. As more commercial space is developed, it further limits housing options for those in entry-level jobs like retail and hospitality.
Related: Tech founders want California to secede
In Apple's (AAPL) hometown of Cupertino, there was a measure on whether to revitalize a mall to include 800 apartments and two million square feet of office space, but the result was too close to call as of Wednesday afternoon. In Palo Alto, a contentious city council race ended up going to three elected representatives who reportedly support new growth.
According to Larry A. Rosenthal, housing and urban policy expert at UC Berkeley's Goldman School of Public Policy, the Bay Area is experiencing the pressures of sprawling business growth that doesn't address the strain on infrastructure, traffic and natural resources.
"There are signs throughout the region that local governments and populations are being far more watchful about the next proposal for development," Rosenthal told CNNMoney.