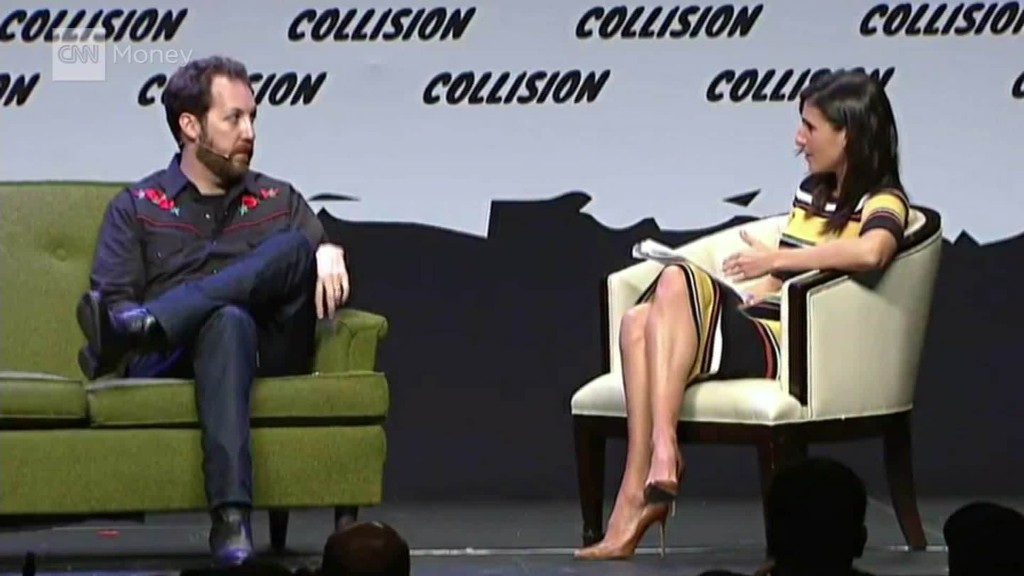 Adam Bain, Twitter's Chief Operating Officer, is leaving the company. The executive announced his departure on Twitter Wednesday afternoon.
Bain spent six years at Twitter (TWTR), the first five as president of global revenue and partnerships before being promoted to COO last year during an executive shakeup.
"We took the company from $0 to Billions faster than almost anyone's ever done it. We diversified the business, took it global," Bain wrote in a series of tweets announcing his departure.
"I look at what we've built together and how far we've come, and I feel like I can leave the company now in a place of strength."
In truth, Bain leaves Twitter at a precarious time. The company has struggled to add more users and said it lost $103 million last quarter. Last month, it laid off 350 employees. Anthony Noto, Twitter's chief financial officer, will replace Bain, the company said.
Related: Twitter cuts 9% of staff and kills off Vine app
Twitter stock took a hit last month after failed acquisition talks meant it would remain an independent company struggling to define itself. It continues to battle abuse and harassment that makes it unattractive to users and potential buyers, and the company recently shut down Vine, its six-second video platform.
Bain is a well-liked executive at Twitter and in the tech industry in general. He didn't mention what his future plans are, but ended his statement thanking Twitter executives -- both past and present -- for the opportunity to work alongside them.
"I'm excited to take w me everything I've experienced at Twitter & do something totally different and new outside the company. Stay tuned!" Bain said.
Twitter's stock was down 5% after hours, after small gains Wednesday on news that Donald Trump had won the presidential election.