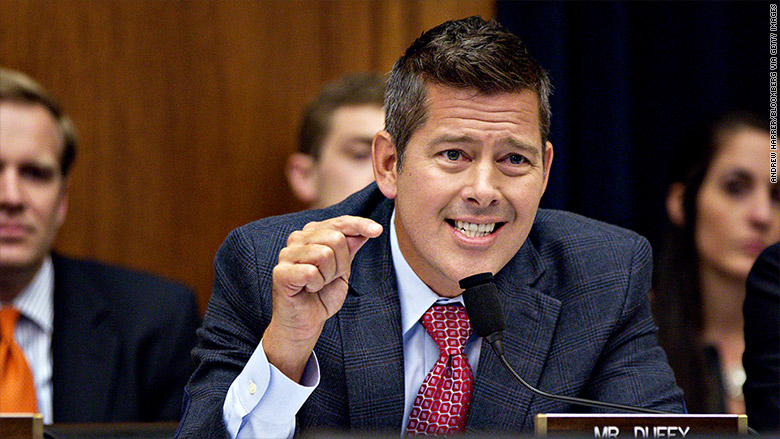 Donald Trump may be the most successful reality star to try his hand at politics, but he's far from the only one.
Fellow Republican Sean Duffy, formerly of MTV's "The Real World: Boston," "Road Rules: All Stars" and "Real World/Road Rules Challenge: Battle of the Seasons," won a fourth term Tuesday in the U.S. House from Wisconsin.
Here are some other reality stars who have entered the political arena.
Laura Morett
Morett, a cast member on "Survivor: Samoa" and "Survivor: Blood vs. Water," was defeated Tuesday in a run for Oregon state representative.
She lost to Democratic incumbent Paul Evans.
Jesse Ventura
Let's go ahead and lump wresting in with reality TV.
Born James George Janos, Ventura wrestled as Jesse "The Body" Ventura during the 1970s and '80s before becoming a color commentator for the World Wrestling Federation.
He served as mayor of Brooklyn Park, Minnesota, from 1991 to 1995 and in was elected governor of Minnesota in 1998. By that time, some people were calling him Jesse "The Mind" Ventura. He served one term.
Kevin Powell
In 1992, Powell appeared on the reality show credited with kicking it all off, the first season of MTV's "The Real World," set in New York.
Fourteen years later, he launched a campaign for U.S. House from New York, which he later abandoned. He ran again in 2008 and 2010 but couldn't unseat longtime incumbent Ed Towns.
Clay Aiken
Aiken was the runner-up in the second season of "American Idol," in 2003.
He also failed to win when he ran as a Democrat for a House seat from North Carolina in 2014. Republican incumbent Renee Ellmers maintained her seat.
Thomas Ravenel
One of the stars of Bravo's "Southern Charm," Ravenel is a former South Carolina state treasurer who in 2014 ran as an independent against longtime Republican Senator Lindsey Graham.
The reality star lost.
Ben Higgins
He found love on Season 20 of "The Bachelor" and looked like he might be hopping into the political ring.
Also a former contestant on "The Bachelorette," Higgins had reportedly been exploring running as a Republican for Congress from his home state of Colorado this year before changing his mind.
"Despite my best efforts to pursue this opportunity in good faith, I recently received information that has made such a pursuit unworkable," he said in a statement. "Due to unforeseen circumstances, I will not be able to move forward as a candidate."