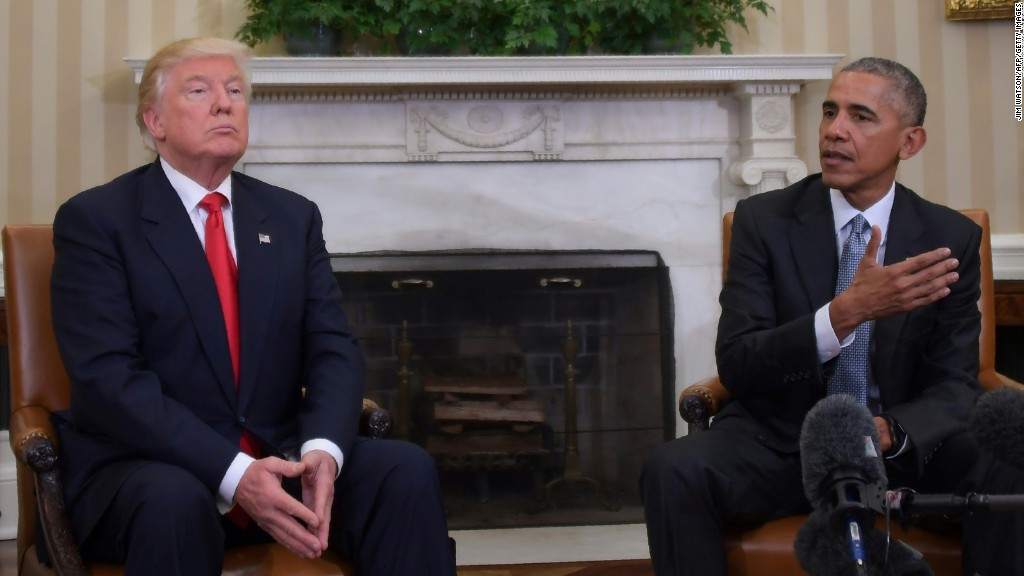 Americans signed up for Obamacare in droves Wednesday, right after Donald Trump -- who has vowed to dismantle the program -- was elected President.
More than 100,000 selected plans through the federal Obamacare exchange, healthcare.gov, according to the Department of Health & Human Services. It was the busiest day since open enrollment began on Nov. 1, when around 95,000 signed up.
Administration officials are using the data point to promote the importance of Obamacare to Americans, trying to counter Republicans' assertions that it is pricey and broken.
"That's an indication of the success of the program when you consider the intense demand that people have for these services and for these opportunities ... and [they] are only available because of the Affordable Care Act," said White House Press Secretary Josh Earnest.
Throughout his campaign, Trump has promised to dismantle Obamacare as soon as he takes office. But it won't be easy to do and he has not provided many details on what he'd do to replace it.
Additional information about Obamacare sign-ups won't be available until next Wednesday. Some 11.4 million people are expected to enroll in 2017, according to Obama administration projections.
Next year's enrollment was seen as critical to bringing insurers back into the program and securing Obamacare's future, which was battered this year by skyrocketing premiums and insurer defections. However, it matters less now since Trump intends to eliminate the program.
Related: Obamacare under President Trump: What happens next?
Some states that run their own exchanges also released their sign up data. Nearly 22,000 Minnesota residents enrolled over the past nine days, while Connecticut saw nearly 4,000 people pick plans.
Those who sign up for policies are not officially enrolled until they pay their first month's premium.