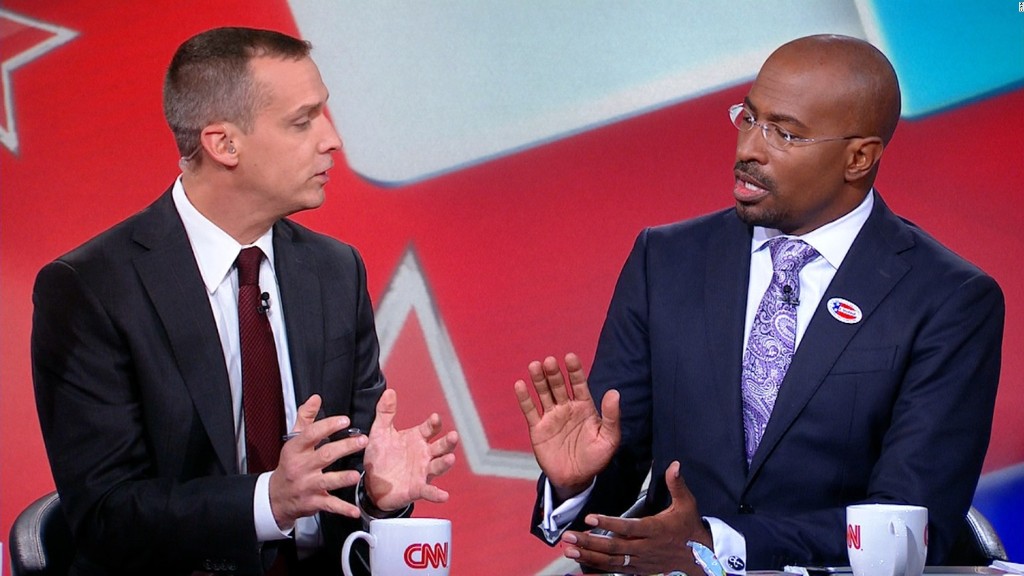 Corey Lewandowski, the controversial Donald Trump campaign manager turned CNN commentator, resigned from CNN on Friday afternoon.
The resignation is effective immediately. A CNN spokeswoman confirmed that Lewandowski is no longer serving as a contributor to the network.
Lewandowski has stayed in close touch with Trump and some top Trump aides since being fired from the campaign in June. This week there has been media discussion about Lewandowski possibly taking a role in the Trump administration.
Lewandowski did not immediately respond to a request for comment.
Earlier on Friday, Lewandowski was seen arriving at Trump Tower, where the president-elect is holding transition meetings.
Lewandowski was one of the most controversial additions to CNN in many years. He was hired just three days after being ousted from the campaign. He became a familiar face during CNN's election coverage, frequently sparring with liberal commentators like Van Jones and Christine Quinn.
Lewandowski brought unique first-hand experience running a historic presidential campaign. But some viewers -- and even some CNN staffers -- felt Lewandowski never should have been hired at all.
Lewandowski was bound by a non-disclosure agreement that impeded his ability to criticize Trump publicly. He also received severance payments from the campaign.
CNN President Jeff Zucker stood by the decision to hire Lewandowski, pointing out that it was critical to have ideological diversity on the airwaves.
Download CNN MoneyStream: Sign up for the Media stream
"I think it's really important to have voices on CNN who are supportive of the Republican nominee," Zucker told Variety in August. "It's hard to find a lot of those. Our competitors tried to hire him too."
On Tuesday night and into Wednesday morning, as Trump stunned the country by defeating Hillary Clinton, Lewandowski was in CNN's Washington, D.C. studio to provide perspective.
"I don't think in January of 2015, when I signed on to become Donald Trump's campaign manager to lay the foundation, anybody thought at that time Donald Trump was going to be elected President of the United States tonight," he said.
With pride in his voice, he said, "That is what is going to happen. It's unequivocal, the numbers are there. He is going to be the President of the United States."