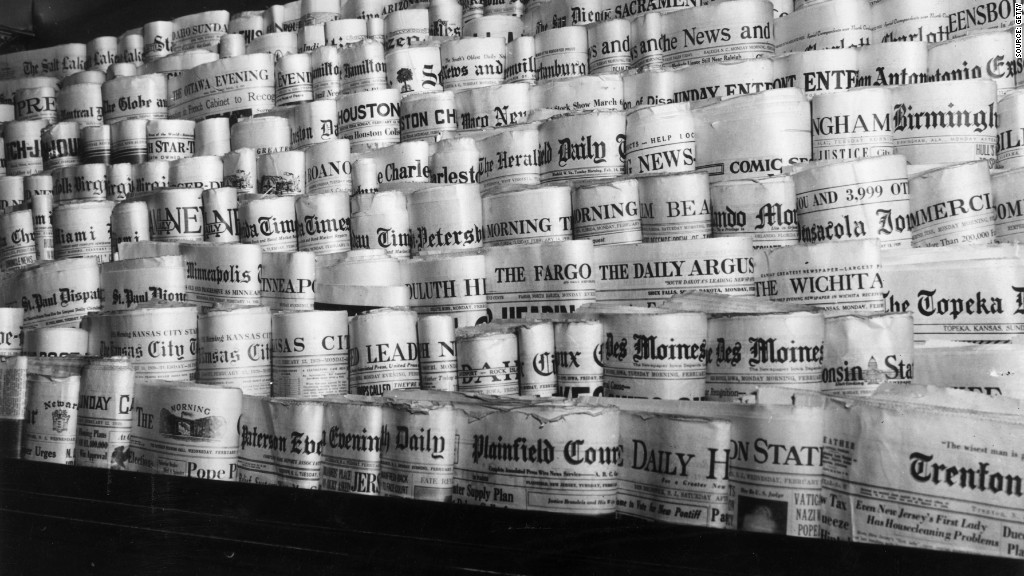 The New York Observer, the weekly, salmon-pink chronicle of New York City's political, media and business elite, will end its print edition effective immediately, editor-in-chief Ken Kurson told CNNMoney on Friday.
Founded in 1987 and edited for 15 years by the late and widely beloved Peter Kaplan, it was bought in 2006 by Donald Trump's son-in-law Jared Kushner, who was named Tuesday to the executive committee of Trump's presidential transition team.
In recent years, the Observer's influence in Manhattan social circles has diminished. Instead, the Observer has mutated into a general-interest online site focusing on quick-hit national stories, supplemented by occasional features. The Observer will continue this online operation, which has seen significant traffic growth in recent months. No layoffs are planned.
Like most newspapers, the Observer had suffered from a decline in print advertising revenue. On Saturday, the Wall Street Journal will publish its last edition of its Greater New York section, which had sought to chronicle the same world as the Observer and which was shuttered as part of the Journal's effort to cut costs amid revenue declines.
The New York Daily News, one of the city's two tabloids, also announced staff cuts this week.
"We've all been reading the dismal news about the business of print," Kurson wrote in a memo to staff this week. "We have worked so hard to transition to a digital-first posture."
Between 2013 and its 2016 rebranding, Observer's audience size and traffic more than tripled, growing over 600% to almost 8 million unique visitors per month