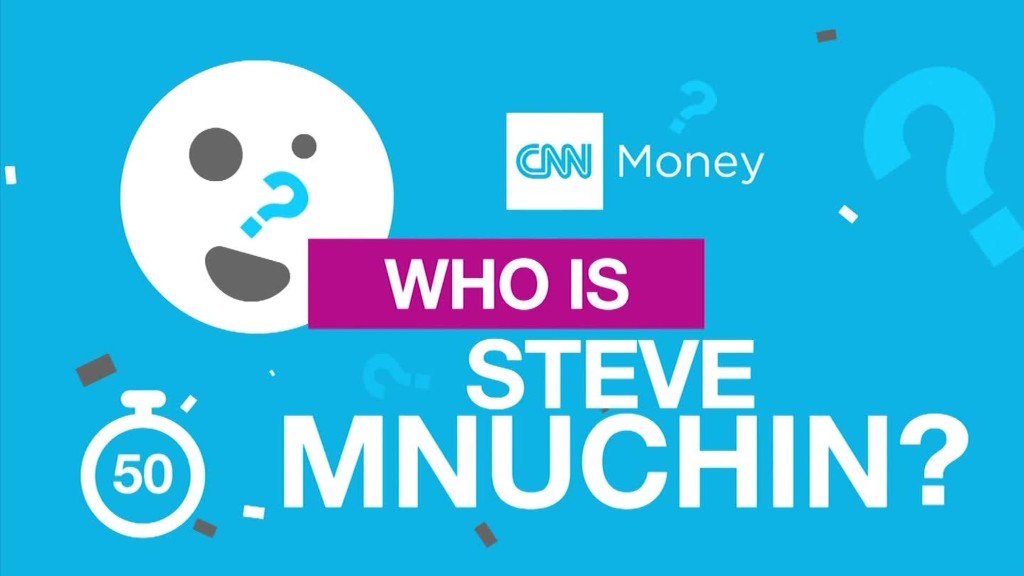 President-elect Donald Trump announced his transition team on Friday, and it features a slew of prominent business leaders who supported the Republican during his campaign.
Vice President-elect Mike Pence will chair the team, taking over for New Jersey Governor Chris Christie. Christie remains on the team as a vice chair.
Several other politicians and three of Trump's children -- Eric, Ivanka and Donald Jr. -- are also on the team.
Here's a look at five of the business executives advising Trump's transition:
Steve Bannon
Bannon, a former Goldman Sachs investment banker, has spent years as a conservative media executive.
He took leave from his position as chairman of the right wing Breitbart News in August to become the CEO of the Trump campaign.
During Bannon's tenure at Breitbart, the website advocated for Trump's populist, nationalist policy positions and touted conspiracies theories about Democrat Hillary Clinton's health.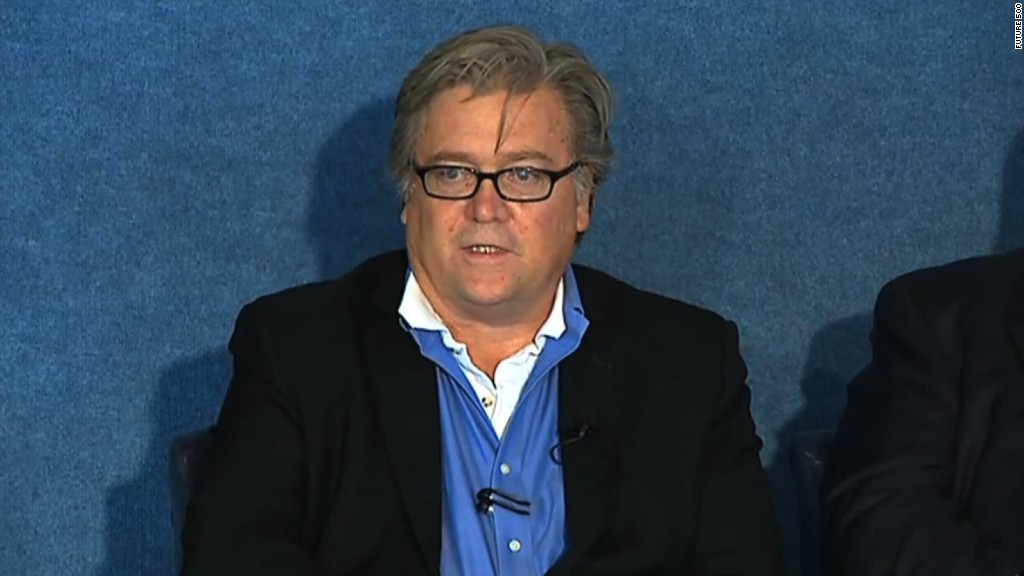 A Bloomberg profile of Bannon, 62, last year described Breitbart as a "crusading right-wing populist website that's a lineal descendant of the Drudge Report (its late founder, Andrew Breitbart, spent years apprenticing with Matt Drudge) and a haven for people who think Fox News is too polite and restrained."
Related: Steve Bannon: The 'street fighter' who's now running Trump's campaign
Jared Kushner
Kushner. 35, is a real estate developer and publisher who is married to Trump's daughter, Ivanka. He's amassed billions of dollars in properties within the New York real estate market.
Kushner attracted attention this summer as a key political adviser to Trump's campaign. A source told CNN he was "intimately involved" with the decision to fire campaign manager Corey Lewandowski, who he and Trump's children repeatedly butted heads with.
Trump's son-in-law also owns the New York Observer, a weekly publication that ended its print edition Friday.
Steven Mnuchin
Mnuchin, 54, is a campaign fundraiser and ex-banker who has contributed to Republicans and Democratic candidates, including Hillary Clinton's Senate campaigns and 2008 presidential run.
The Trump campaign's finance chairman was formerly a partner at Goldman Sachs, working for the firm for 17 years until 2002. He reportedly earned $46 million.
Mnuchin and his brother are among those who profited from Bernie Madoff's ponzi scheme. They successfully fought off a court challenge to reclaim profits from the illegal scheme to help compensate victims of the scam.
He now works as a Hollywood producer, financing films like "Suicide Squad," "American Sniper" and "The Lego Movie."
Anthony Scaramucci
Scaramucci, 52, is a hedge-fund executive who joined Trump's national finance committee during the campaign.
Scaramucci founded and co-manages SkyBridge Capital, the firm that hosts a large, biannual investment conference called SkyBridge Alternatives, or SALT.
He previously supported former GOP presidential candidates Jeb Bush and Scott Walker.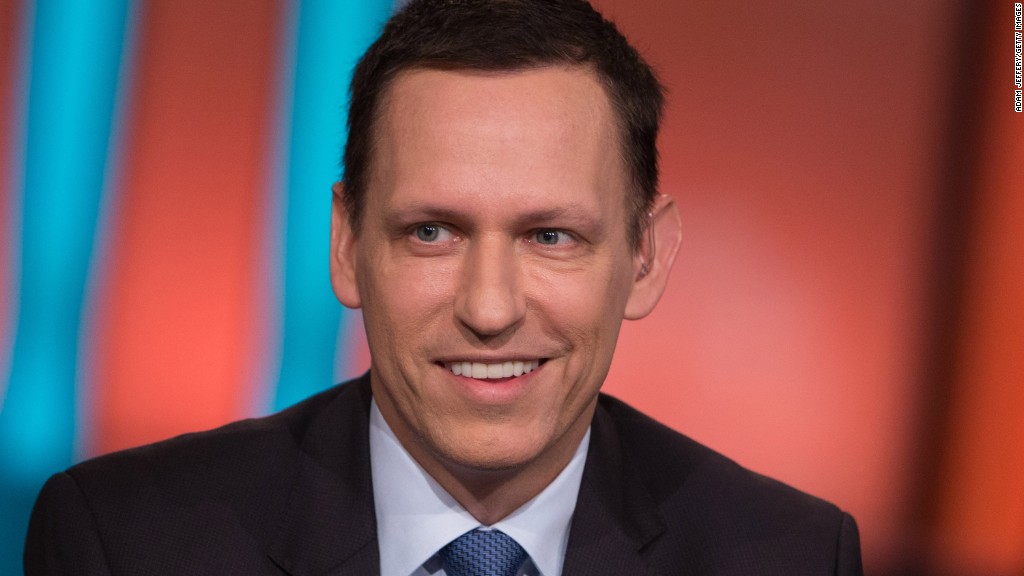 Peter Thiel
Thiel, a PayPal cofounder and Facebook board member, broke from the rest of Silicon Valley by endorsing Trump during his campaign.
Thiel, who spoke at the Republican National Convention, also pledged to donate $1.25 million to elect Trump in the final weeks of the campaign when the candidate was under fire for multiple allegations of sexual assault.
Related: Silicon Valley wrestles with what to do about Peter Thiel
The 49-year-old libertarian has invested money to make people immortal, develop floating cities away from the reach of governments, and convince young people not to go to college, among other endeavors.
He notably bankrolled the Hulk Hogan sex tape lawsuit against Gawker that resulted in a $140.1 million judgment and forced Gawker into a bankrupcty auction.
-- CNN's Jeremy Diamond and CNNMoney's Matt Egan, Seth Fiegerman, Chris Isidore and Brian Stelter contributed to this story.