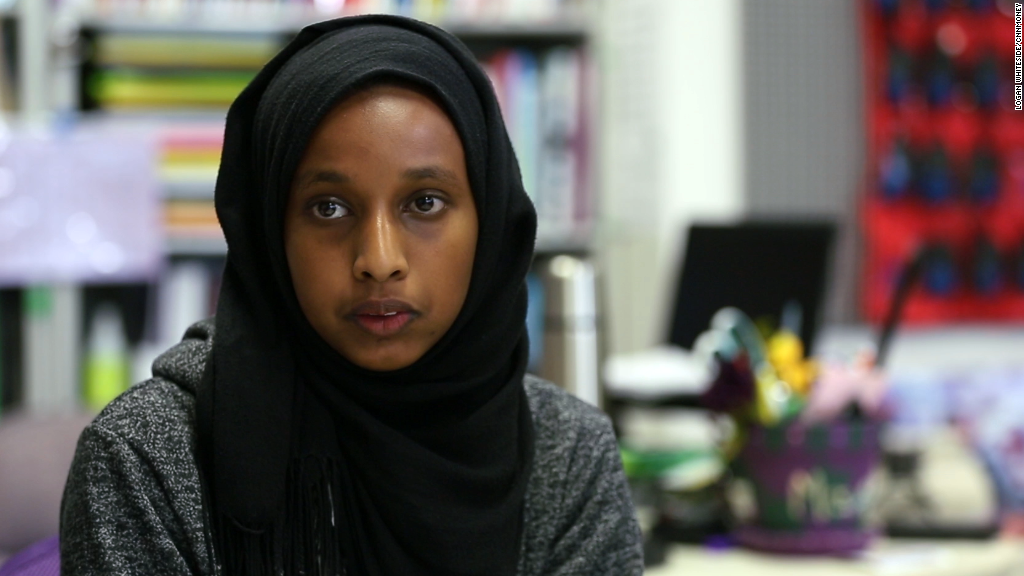 With the election of Donald Trump and a Republican-controlled Congress, civil rights leaders are concerned that many of the gains made by people of color in recent decades - from criminal justice reform to immigration - are at risk.
"The big concern around where we are headed as a country is really related to all of the vitriol that was said during the election cycle being moved into policy," said Judith Browne Dianis, the executive director of the Advancement Project, a civil rights group. "The xenophobia, the racism, the sexism, could potentially become part of our laws."
Immigration
President-elect Trump kicked off his campaign in June 2015 by calling undocumented Mexican immigrants "rapists" who are "bringing drugs" and "bringing crime" and by promising to build a wall on the U.S. Mexican border.
In a speech in Phoenix in August, Trump laid out his immigration plans vowing to create a "deportation task force," to remove all "criminal illegal aliens" and declaring that undocumented immigrants seeking legal status "will have one route and only one route: to return home and apply for re-entry under the rules of the new legal immigration system." His ten-point immigration plan includes putting an end to sanctuary cities, tripling the number of Immigration and Customs Enforcement (ICE) agents and deporting "anyone who enters the U.S. illegally."
Juan Cartagena, president and senior counsel at LatinoJustice in New York City, said protecting "the 11 million undocumented people who have been working here for decades" would be one the of top priorities for his organization.
Related: Decoding the 'dog whistle' politics of Trump and Clinton
Of big concern is that Trump will repeal Obama's executive order establishing the Deferred Action for Childhood Arrivals, or DACA, program, which allows undocumented immigrants who arrived in the United States as children to apply for work permits and defer deportation for two years.
"You have a President-elect who has demonized immigrants, demonized Muslims and has proposed a set of restrictive policies," said Wade Henderson, the president and chief executive of the Leadership Council on Civil and Human Rights. Henderson said that he was "seriously concerned" about Congress' willingness to adopt a comprehensive immigration bill at all.
In August, Trump pledged to repeal DACA and another Obama executive order aimed at reforming immigration called the Deferred Action for Parents and Lawful Permanent Residents which would shield some undocumented people -- including the parents of those born in the U.S. -- from deportation.
Kica Matos, the director of immigrant rights and racial justice for Fair Immigration Reform Action said she was concerned about the appointment of Kris Kobach the Kansas Secretary of State -- a staunch anti-immigration advocate who supports building a wall on the U.S. Mexico border -- to Trump's transition team. Matos said immigrant rights activists were creating "an army of defenders" that would use litigation, direct legal assistance and advocacy to "protect our community."
Surveillance
Trump's campaign rhetoric about the Muslim American community also has civil rights activists worried. The President-elect has called for a national database to register Muslims living in the United States and surveillance of mosques.
After the terror attacks of 9/11, President George W. Bush gave law enforcement and intelligence authorities the power to collect information on those suspected of plotting terrorist activities, including the surveillance of phone and internet records. Afterward, surveillance was expanded to include the collection of civilian data, even without a person's prior knowledge or without having to secure a warrant.
Related: Americans share their greatest fears
"Will the questionable NSA domestic spying program find new life and be aimed at Muslims?" said Robert McCaw, the government affairs director for the Council on American-Islamic Relations. As part of his immigration plan, Trump is also calling for tighter vetting procedures for those entering the country, the suspension of visas "to any place where adequate screening cannot occur," and a temporary suspension of "immigration from regions that export terrorism."
That, too, concerned McCaw. "Will our family members from overseas be able to visit us, immigrate here and live with us when they are are older and in need of care?," he said.
On a conference call with civil rights leaders Thursday, Farhana Khera, the executive director of Muslim Advocacy spoke about Muslim children "worried, fearful and some even crying, asking if they have a place in Trump's America."
Criminal Justice
Criminal justice reform is another critical issue civil rights leaders are concerned about, particularly since nearly two-thirds of the U.S. prison population are black and Latino men. Activists are concerned that Obama's executive orders like "Ban the Box" which prevents federal employers from asking preliminary questions about a job applicant's criminal history and reforms intended to reduce mandatory minimum sentencing could be at risk.
Related: These are Trump's key promises for his first 100 days
"Trump promised to enforce law and order in this country, he applauded stop and frisk, he spoke clearly about locking up criminals: code for black folks, undocumented folks, Muslims," said Patrisse Cullors, one of the founders of the Black Lives Matter movement, which has focused many of its efforts on ending police brutality after the 2014 killing of Michael Brown in Ferguson, Missouri. "So much of our work around ending the killing of black people will be completely minimized."
Throughout his campaign, Trump called himself the "law and order" president -- a dog whistle term that harkens back to Richard Nixon who ran part of his 1968 presidential campaign on the same premise in an attempt to sway Southern conservative whites.
"We need law and order in the inner cities, because the people that are most affected by what's happening are African-American and Hispanic people," Trump said in the first presidential debate.
Trump has supported the controversial "stop and frisk" policing policy, which a federal judge ruled unconstitutional in New York in 2013 because it unlawfully targeted blacks and Latinos. "When you talk about stop and frisk you're saying 'I'm going to create a de facto police state in every city across the nation,'" said Marc Morial, the president and chief executive of the National Urban League.
Related: America is outraged by Trump. People of color say, 'It's about time!'
Protecting voting rights has become another key issue. As election day approached, Trump ratcheted up his claims of a "rigged election" and called on his supporters to monitor the polls, a move that alarmed civil rights activists, particularly after radical groups like the Oath Keepers, agreed to do so. Civil justice groups want to see the reinstatement of the Voting Rights Act, which had key provisions cut after a 2013 Supreme Court decision that put more control in the hands of states with histories of racial discrimination and intimidation at the polls. Activists are also concerned about the appointment of a Supreme Court justice, which Trump has promised would be conservative.
Despite the challenges ahead, Cartagena of LatinoJustice and other activists stressed resilience. "We've been able to survive these pendulum shifts in politics before," he said. "We have to do it again. We're not going anywhere."