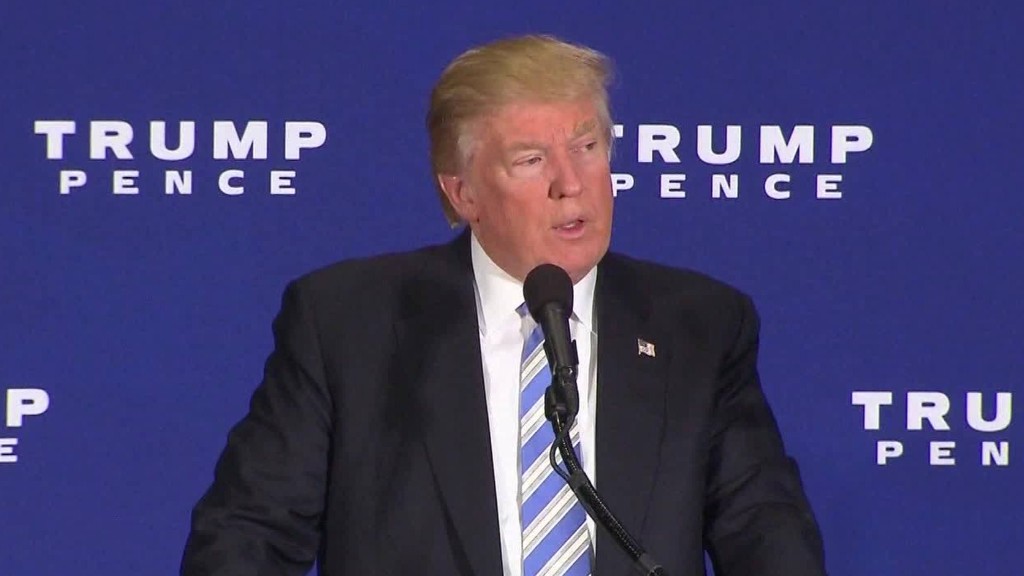 Donald Trump says social media helped him win the presidential election -- but he'll be "restrained" about using Twitter and Facebook once in power.
In an interview with CBS, set to air on Sunday, Trump also tells Lesley Stahl that social media gives him "a method of fighting back" against negative news coverage.
He calls social media "tremendous."
Once he's in the White House, however, "I'm going to be very restrained, if I use it at all, I'm going to be very restrained," he told Stahl.
The interview excerpt was released on Saturday evening. The interview will air on "60 Minutes" on Sunday.
Trump apparently continues to keep a close eye on his social media metrics. Between Facebook, Instagram and Twitter, he has about 28 million connections, he said.
"I think I picked up yesterday 100,000 people," he said. "I'm not saying I love it, but it does get the word out."
Related: 52 questions about the media and Trump
He commented that "when you give me a bad story" -- then interjected, "of course, CBS would never do a thing like that right?" -- social media lets him respond.
And he said the social connections helped him win in states where he was outspent, sometimes dramatically, by Hillary Clinton.
"I think that social media has more power than the money they spent, and I think maybe to a certain extent, I proved that," he said.
Since his stunning victory on Tuesday, Trump has tweeted a pledge to never forget "the forgotten man and woman;" said he had a "really good meeting with President Obama;" and teased some upcoming announcements about government appointments.
On Thursday he posted a highly controversial tweet saying it is "unfair" that people "incited by the media" are protesting his election. He called them "professional protesters."
The next morning, he had a sudden shift in tone: "Love the fact that the small groups of protesters last night have passion for our great country. We will all come together and be proud!"
It is hard to know for sure when Trump himself is posting comments and when his aides are posting on his behalf.
Once he is inaugurated, it may become even harder to tell.
Accounts for President Obama and White House publish content on Facebook and Twitter on a regular basis, but only comments with the president's initials are said to come from him directly.
Download CNN MoneyStream: Sign up for the Media stream
Obama'a official social media communications are being archived by the federal government and by the social networking companies. It is unclear if Trump will take over the @POTUS accounts.