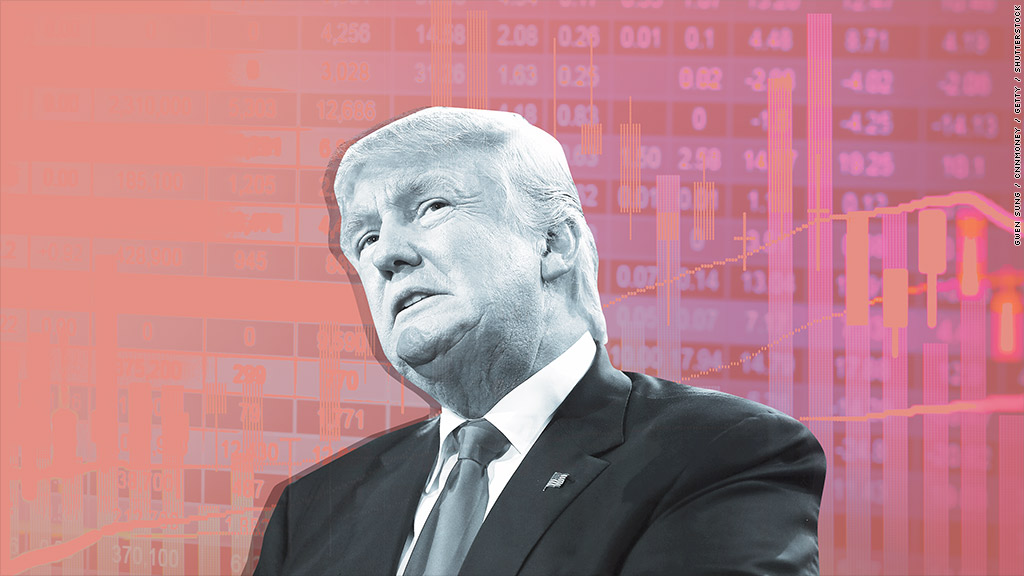 Mary Jo White announced plans on Monday to step down as chair of the powerful Securities and Exchange Commission before President-elect Donald Trump takes office.
White's term at the helm of the SEC hadn't been scheduled to expire until June 2019.
Trump has promised to roll back the sweeping regulation of Wall Street that White has spent nearly four years trying to install. In fact, implementing Dodd-Frank rules and other financial reforms had been one of the biggest challenges during White's tenure at the SEC.
White, 68, did not state a reason for her resignation, but said it was a "tremendous honor" to lead the SEC and she is "very proud" of the agency's rule making as well as its enforcement actions.
In her statement, White said it's "critical" that the SEC remain "truly independent," allowing the agency to carry out its duty to safeguard markets and protect investors.
White praised her agency's efforts to reform money market funds and make companies become more transparent. She also noted that the SEC has notched three straight years of record enforcement actions, including insider trading and corruption violations.
But the SEC chair has also drawn criticism from the likes of Senator Elizabeth Warren. Just last month Warren, a Democrat, called for President Obama to remove White from her job because she wasn't doing enough to prevent businesses from pouring cash into politics.
Related: Elizabeth Warren rips into Obama's SEC chief
It's not clear who Trump would nominate to replace White, but her departure could allow the president-elect to tap someone more in line with his deregulatory tilt.
White's exit would also mean that Wall Street's top cop will become even more shorthanded, with just two of the SEC's five commissioner seats filled. Gridlock in Washington has prevented the Senate from confirming Obama's two nominees.
White arrived at the SEC in April 2013 after being nominated by Obama, and despite leaving before her term is up she will be one of the SEC's longest serving chairs.
White served as U.S. Attorney for the Southern District of New York for nearly a decade until 2002. Her office successfully prosecuted the terrorists behind the 1993 bombing of the World Trade Center.
She has also worked as a high-powered lawyer at the New York law firm Debevoise & Plimpton.