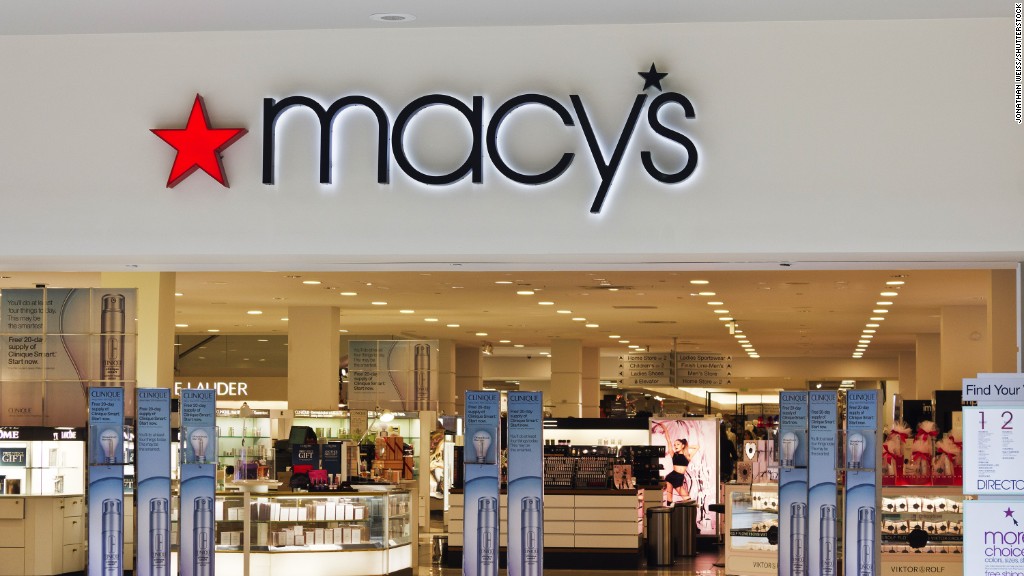 American Apparel is back in bankruptcy court, and this time its chain of brick-and-mortar stores may not survive.
The company filed for bankruptcy on Monday for the second time in just over a year. It also announced a deal to sell its brand, as well as its inventory of clothing, to Canadian apparel company Gildan Activewear (GIL).
But Gildan, which is paying $66 million for the American Apparel name, is not buying any of its stores. American Apparel has 110 stores in the United States, and a total of 193 locations worldwide, according to a court filing. The company has about 5,000 U.S. employees, according to a person familiar with the company's operations -- roughly half the number of workers it had worldwide in March 2015. But it has closed stores and laid off workers since then. It filed for bankruptcy in October 2015 and emerged in February as a private company owned by its creditors.
Gildan said it intends to keep three of American Apparel's Los Angeles manufacturing plants open, according to a letter that American Apparel sent to its employees. American Apparel is one of the largest clothing manufacturers in North America, according to the bankruptcy filing.
All of American Apparel's assets will be auctioned off as part of the bankruptcy process. "Other buyers who might propose a better deal than Gildan's can submit competing offers, including for the retail business," the employee letter said. The auction process means the stores are certain to stay open at least into early next year.
Related: Five endangered teen retailers
Monday's filing disclosed that its sales fell by nearly a third in the last year. The company has also been unable to find the additional $40 million in new capital it expected to raise, which has caused a cash crunch. It admitted that problems included poor product quality control, a failure to improve e-commerce operations and a flawed marketing plan.
"Prior to 2014, American Apparel was known for its controversial advertising and marketing campaigns," said the bankruptcy filing, referring to the company's previous risque reputation. "However, over the last two years, the company lacked a marketing plan and engaged in ad hoc advertising that lacked focus and did not attract or interest the company's core customer base.
The retail industry has suffered a number of high-profile bankruptcies and widespread store closings, particularly in the teen and young adult market, as those shoppers buy more online rather than going to malls.
Among the chains that have filed for bankruptcy in the last two years are Wet Seal, Pacific Sunwear and Aeropostale. Abercrombie & Fitch (ANF) has been reporting larger than expected losses.
But American Apparel had unique problems, including a controversial founder and CEO, Dov Chaney, who was fired, twice, in 2014 amid allegations of mismanagement and violations of the company's sexual harassment policies. He filed a series of lawsuits seeking to regain control of the company.
Paula Schneider, the retail veteran brought in to run the company in his place, left earlier this fall, to be replaced by Chelsea Grayson, who had been chief counsel and chief administrative officer since December 2014.