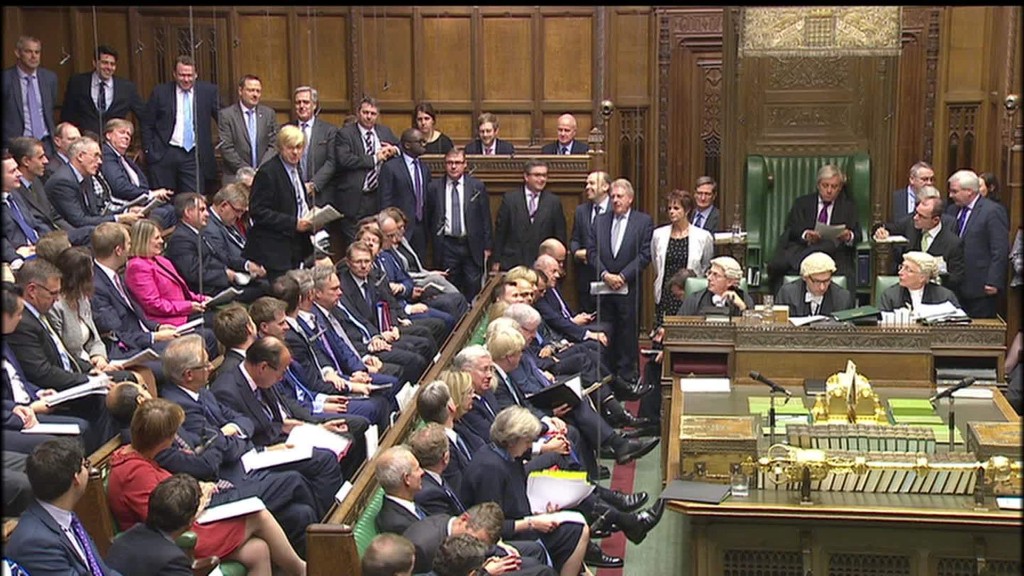 Brexit was never going to be cheap.
More evidence of the cost came Monday: A third of U.K. business leaders say they have delayed or canceled investments in the wake of the vote to leave the European Union, putting at risk projects worth an estimated £65.5 billion ($82 billion).
More than 40% of large and medium sized companies have abandoned investments because of Brexit, according to a survey of senior executives commissioned by Hitachi Capital and the Centre for Economic and Business Research. The rate was 23% for smaller firms, possibly because they do less business overseas.
The sharp drop in the value of the pound was the main reason for rethinking investments, the survey found. The currency has fallen 15% against the dollar following the EU referendum, putting pressure on companies that sell products in Britain but count their profit in other currencies.
Related: Brexit is becoming a big fat mess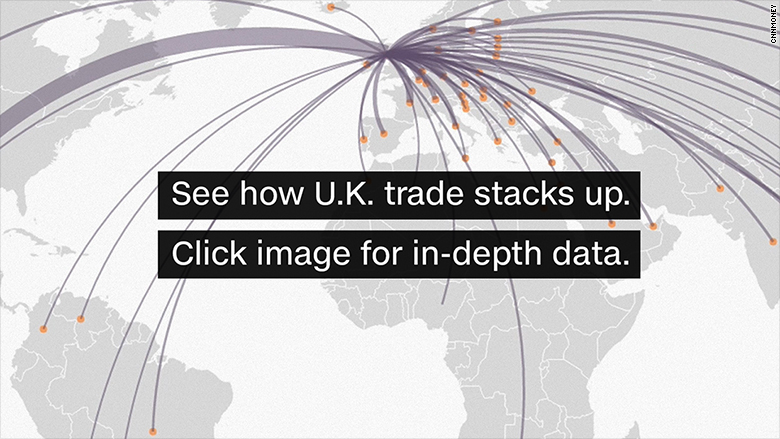 The survey found that businesses are nearly as worried about the U.K.'s future access to Europe's giant free trade area, and uncertainty over the strength of Britain's economy in the wake of the controversial vote.
The tech and telecoms industries were the most sensitive to the effects of the referendum, with more than 40% of businesses in the sector saying they had reconsidered an investment.
Hospitality and leisure companies were the least affected. That's because the weak pound is likely to mean more Brits vacation at home.
Related: Why big business is freaking out about Brexit
Reduced investment is just one way to measure the cost of leaving the EU. Some companies have already started charging more for their products in the U.K., and the government is facing a $31 billion budget shortfall.
And it's still not clear what kind of trading relationship British officials want with the EU after Brexit.
Hitachi Capital CEO Robert Gordon said that the U.K. government must "act quickly to prevent further losses."