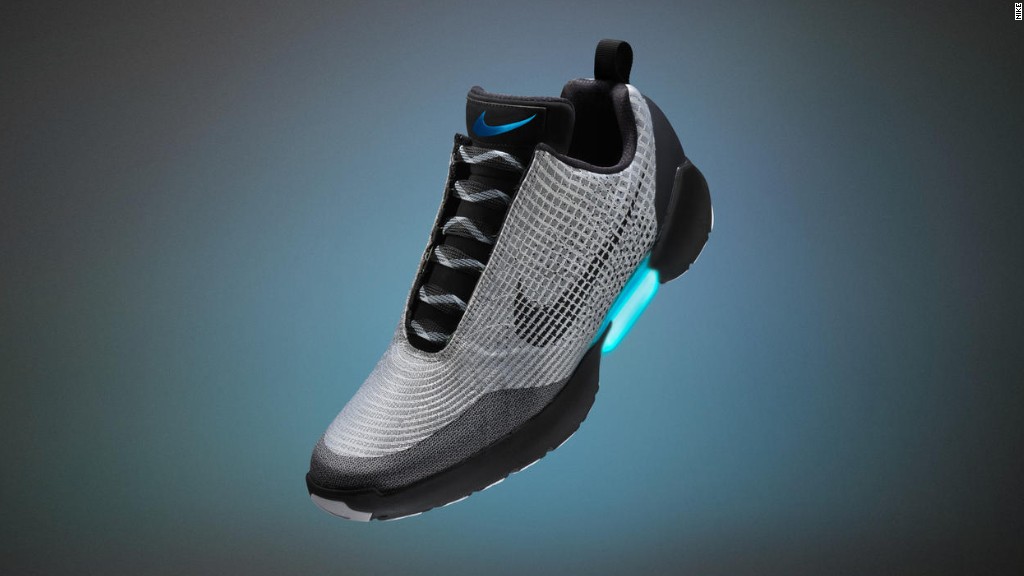 Nike revealed the price of its first self-lacing athletic shoe, the HyperAdapt 1.0 -- a whopping $720.
The sneaker will be available in two NYC stores on Dec. 1: Nike's Soho location and at the Nike+ ClubHouse.
Customers can book appointments there to try them on, or wait until later in December, when the sneakers are available at other stores and via the Nike+ app.
Select Nike+ app users will get early access to purchase the shoe on Nov. 28 for a limited time.
The black/white-blue lagoon color scheme will be available on Dec. 1 and a metallic silver/black-white sneaker will roll out later in the month.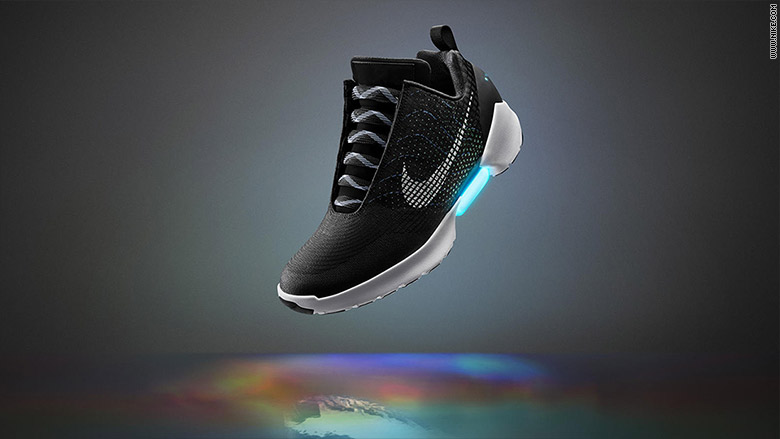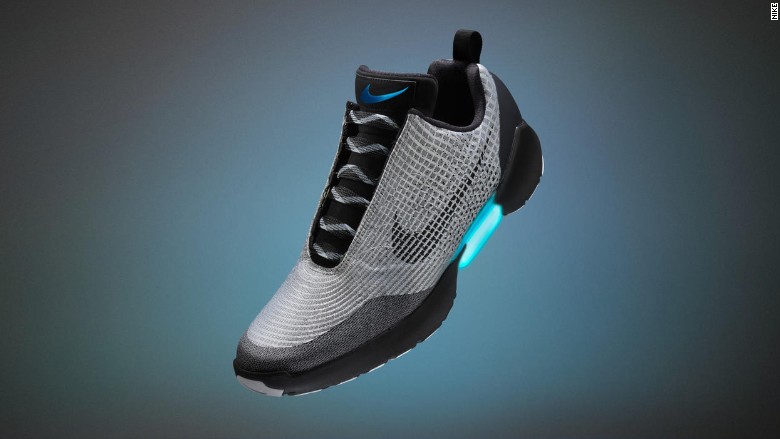 Related: Michael J. Fox sports 'Back to the Future' shoes on Kimmel show
The Nike HyperAdapt is the first self-lacing athletic shoe that Nike has released to the general public.
It's different from the Nike Mag, which is a replica of the self-lacing shoes worn by Marty McFly in "Back to the Future." Only 89 pairs of the Nike Mag were made available to fans via lottery.
The HyperAdapt sneakers will be lightweight and rechargeable. The self-lacing mechanism of the shoe works more like automatic buckling -- the way snow boots or roller blades tighten.
"When you step in, your heel will hit a sensor and the system will automatically tighten. Then there are two buttons on the side to tighten and loosen. You can adjust it until it's perfect," said Nike senior innovator Tiffany Beers.
LED lights in the sole of the shoe display the shoe's battery life, which lasts about two weeks.