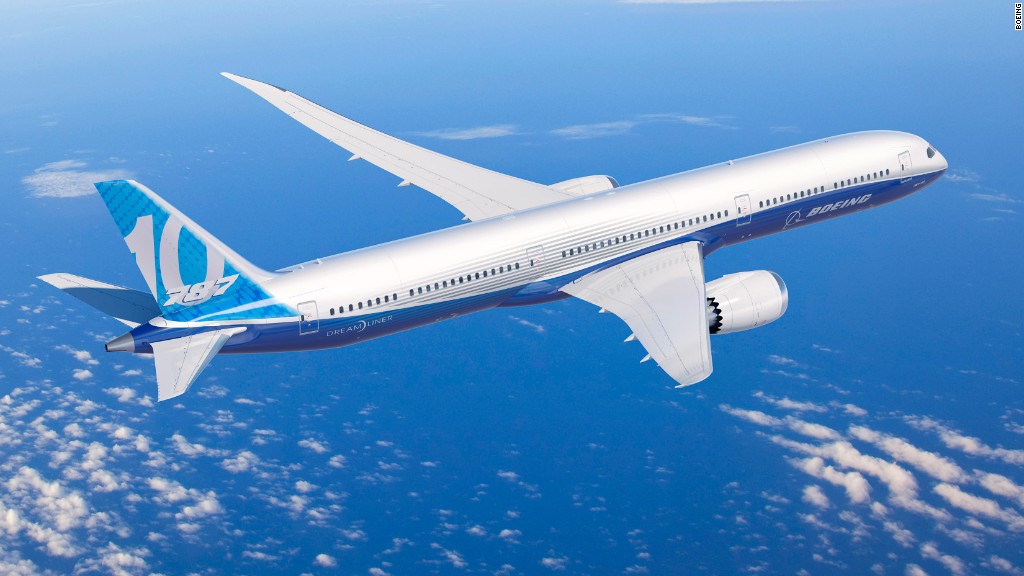 United passengers will soon have a cheaper airfare option when booking their next flight -- but they better pack light.
The airline introduced Basic Economy fares on Tuesday, which are cheaper than a standard economy ticket, but are stripped of some perks.
"It will be the lowest available price on the market at that time," said United (UAL) spokesman Jonathan Guerin.
Basic Economy travelers will not get a seat assignment until check-in, and many will only be able to take one personal item that fits under the seat -- they cannot use overhead bin space.
Customers that have earned elite status with the airline, like a MileagePlus Premier member, will still be allowed a full-size carry-on.
"Customers have told us that they want more choice and Basic Economy delivers just that," said Julia Haywood, executive vice president and chief commercial officer in a press release Tuesday.
Related: Southwest Airlines stock plunges on lower fares
The airline said the lower-fare option will also smooth out the boarding process, since these ticket holders will be the last group to board the plane.
"[Previously], the last group on the plane is wondering around looking for a place for their bag and sometimes they have to tag it and move it under," said Guerin. "That slows down the entire process."
A seat assignment cannot be changed, and Basic Economy ticket holders are not eligible for upgrades.
The competition has been heating up among legacy airlines to attract cost-conscious travelers away from budget airlines like Allegiant or Spirit.
Related: You can now buy airline tickets with monthly payments
Delta started offering Basic Economy tickets in August 2015. Under this fare, Delta (DAL) passengers also have to wait for a seat assignment until check-in and are the last group to board the plane.
United's Basic Economy fares will go on sale next year for flights departing in the second quarter in the continental U.S. and for some flights in Latin America.
When purchasing this fare option, customers will be notified and have to acknowledge what they are giving up.
Passengers will still earn rewards miles on Basic Economy fares, but those miles will not count toward upgrading to a new status.
The new airfare is part of a strategy the company outlined Tuesday to investors to boost its earnings by $4.8 billion by 2020.