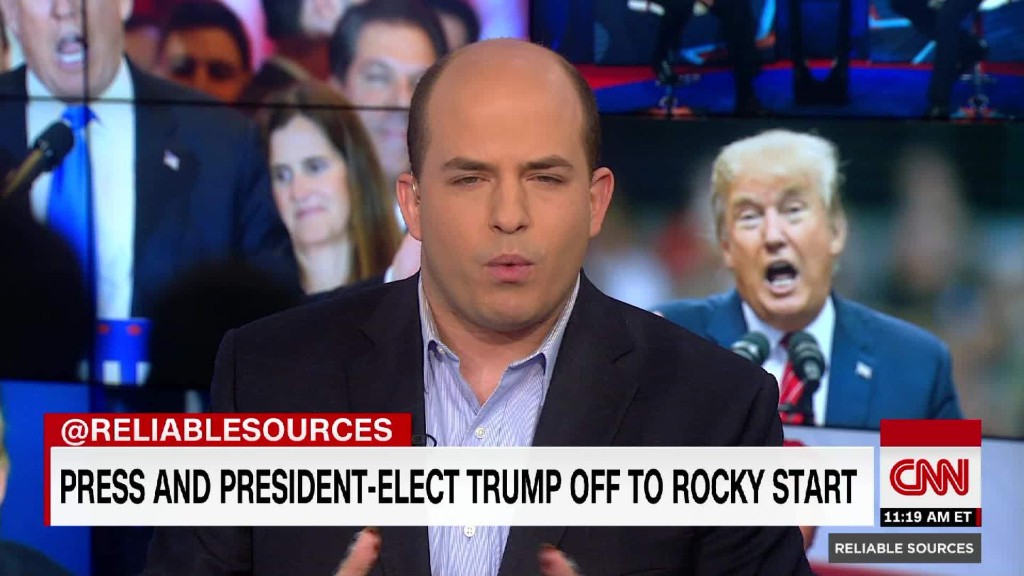 Between 200 and 250 people are facing layoffs at the Spanish language conglomerate Univision, the company announced Wednesday, yet another reminder of the grim economic realities weighing down many newsrooms.
The layoffs, which were first reported by the Washington Post, will hit nearly 6% of the company's workforce, primarily affecting Fusion, Univision's millennial-focused news website that has struggled to find an audience.
In a memo to Fusion Media Group staff on Wednesday, Isaac Lee, Univision's digital, entertainment and news chief, announced the layoffs as part of a larger organizational shakeup.
"Unfortunately, as a result of some of these changes, and along with a broader streamlining of operations across Univision, some positions across FMG's business, operations, and editorial teams are being eliminated," Lee said in the memo. "Constantly adjusting our scale and our processes is a reality of the business we are all in, and is not unique to us.
Laid off employees have been informed of their status "in waves," according to one Fusion employee. Others apparently learned of their fate when they were logged out of the Slack messaging system. Some teams at Fusion will be ousted completely, as the site pivots to a focus on social justice issues.
Related: The Wall Street Journal trims paper -- and staff
In his memo, Lee said that Fusion will continue to be "a hub for some of our investigative work," and will "focus its efforts by doubling-down on its award-winning reporting on issues of social justice and diversity."
The Washington Post reported that Univision "had a third-quarter loss of $30.5 million, on total revenues of $735 million, down 8 percent."
But the cuts are also at least partly in response to Univision's $135 million purchase this summer of Gawker Media Group, now known as Gizmodo Media Group.
Related: Gawker and Hulk Hogan settle lawsuit: 'The saga is over'
A senior Univision executive said that the company is still committed to Fusion, but noted that the site was previously the company's lone portal to a digital audience that is both young and diverse.
In acquiring Gawker's portfolio of widely read sites, Univision now reaches that audience in critical numbers.
Lee told the Washington Post that staffers at the Gawker sites will not be affected by the layoffs.
The news arrives at a time of mounting economic anxiety in the news business. The Wall Street Journal began a significant round of layoffs this month, and has cut entire sections of the newspaper as part of cost-cutting efforts. Employees at the Daily News were informed last week of a "voluntary departure program," as the tabloid reportedly eyes $6 million in budget cuts.
Lee told the Washington Post that the changes at Univision are intended to safeguard against those headwinds.
"We need to position ourselves for the future," he said.