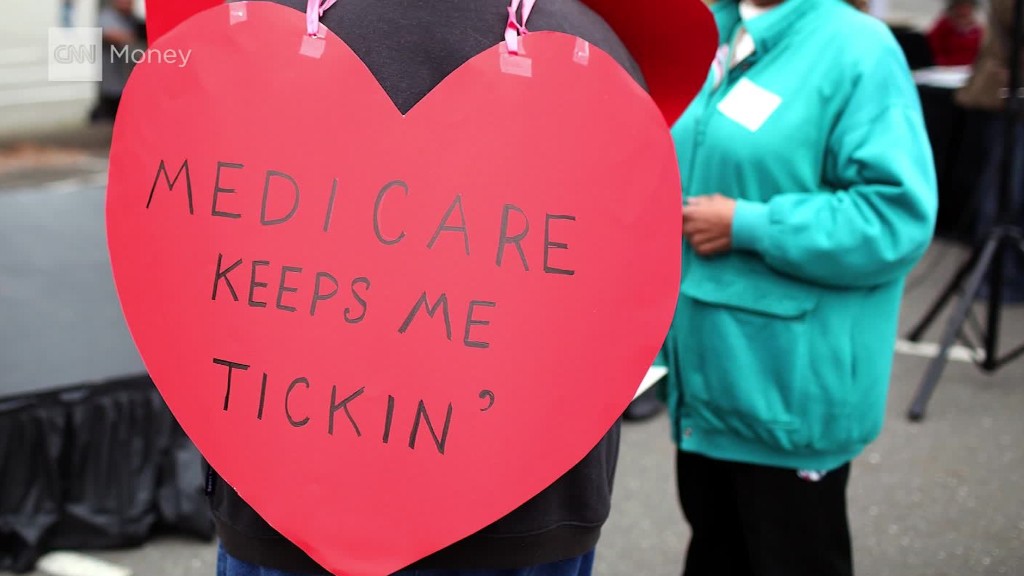 The answer to bringing jobs back to America may be a familiar one for Donald Trump: apprenticeships. After all, Trump starred in the reality show "The Apprentice" since 2004.
Now apprentices are seen as holding the key to resolve a major issue that has dogged the U.S. economy -- workers who lack job skills that employers are demanding.
The so-called "job skills gap" is a big reason why many Americans feel left out of the economic recovery since the Great Recession.
"Businesses have told us they can't find the people that they need to fill critically important jobs. Apprenticeships are a way to address that challenge," U.S. Commerce Secretary Penny Pritzker told CNNMoney.
A new Commerce Department study published Wednesday outlines the benefits to businesses that have apprenticeships. Apprenticeships are seen as a possible alternative to a four-year college degree. Unlike college students, apprentices get paid while they train, some handsomely.
Examining 13 case studies, the study's authors found apprentices were more productive than typical workers. They provided the firm with a pipeline of skilled talent and were less likely to leave the job. They also got work done faster than regular new employees, which saved the company from paying up for excessive overtime.
Related: IBM CEO to Trump: Let's create 'new collar' jobs
It may sound like a win-win proposition. But for years, businesses didn't buy the idea because the benefits weren't tangible. Apprenticeships require upfront costs, which can be a tough sell, especially if it's unclear what the advantages are.
Apprenticeships had been in decline for years for a litany of reasons, such as lack of labor union funding. But the tide may be turning.
In 2014, President Obama pledged to double the number of apprentices in America to 775,000 by 2018. So far, America is on track: there are half a million apprentices in America. Obama's administration also poured a record amount, $265 million, into apprenticeship programs over the last two fiscal years, according to the Commerce Department.
And corporate America is starting to buy in too. On Tuesday, IBM CEO Ginni Rometty urged President-elect Donald Trump to focus on creating skilled tech workers through vocational training that would let them pursue careers in cybersecurity, data science and artificial intelligence.
Related: The $100,000 job: Be an apprentice
There are other businesses that are already seeing the benefit of such programs.
In one of the case studies, Siemens USA found its apprentices who trained to become machinists had a strong grasp of an array of tasks, allowing the company to be flexible in how they were deployed when they were hired as employees.
Apprenticeships may also buck a job-killing trend in America: the rise of automation. The Commerce Department study found that companies could still bring on new equipment and technology while hiring skilled employees.
In other words, the machines were a complement, and not a supplement, to highly-skilled workers.
"This idea that there's necessarily a conflict between automation and employment is really wrong," says Susan Helper, an economist at Case Western University who worked on the study. "Apprenticeship is really a great step to bridge these gaps."