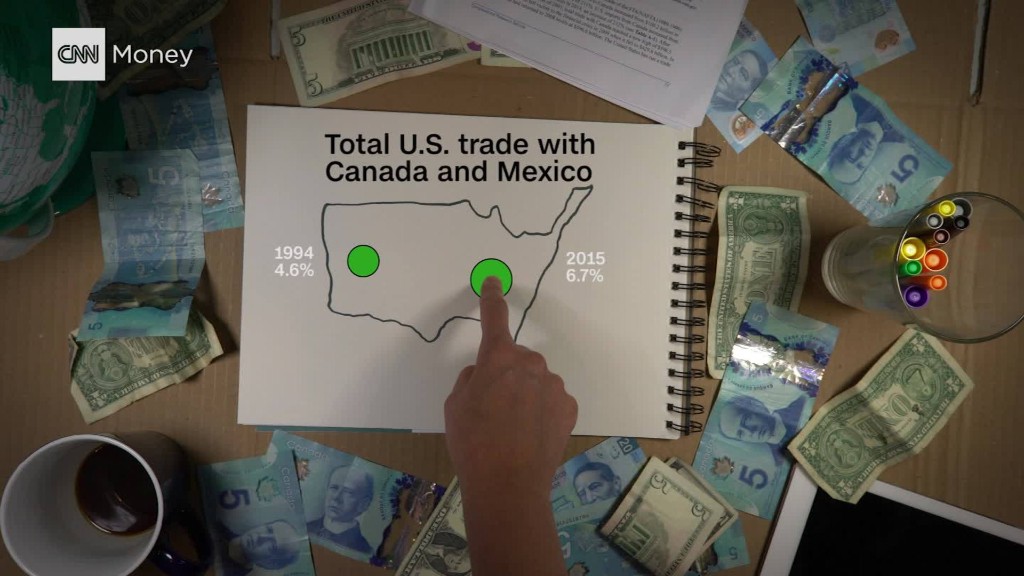 President Obama struck up a bit of a bromance between Silicon Valley and the White House. That could change dramatically under president-elect Donald Trump.
There's no shortage of reminders of Obama's soft spot for tech. Upon being elected, he fought to keep his Blackberry. (Presidents traditionally hadn't been allowed to use email.) The Obama administration has hosted an annual global entrepreneurship summit since 2010. This fall, the White House hosted South by South Lawn, an event about new technologies and innovations. It mimicked the popular Austin tech conference South by Southwest.
A steady stream of Obama employees have shuffled between the White House and the tech world. According to the Campaign for Accountability, 183 members of the Obama administration have joined Google (GOOGL), and 58 left Google for work in Washington. Tech companies now outspend Wall Street's biggest banks on lobbying in Washington.
Obama even hinted this summer that he would be interested in being a venture capitalist.
Related: SpaceX exec quits to fight Trump 'nightmare'
Trump's relationship with technology is likely to be different. He's previously said he doesn't do email or have a computer. And he turned tech companies like Apple (AAPL) and Amazon (AMZN) into punchlines on the campaign trail.
It's unclear how Trump will deploy technology inside the federal government. It wasn't a central campaign issue, and Trump hasn't articulated positions on issues like patent reform, wireless spectrum, open data and artificial intelligence.
Yet advocates for innovation in government are optimistic that Trump will continue the push to use technology to enhance government.
"Who knows. Anything is possible," said Rob Atkinson, president of the Information Technology and Innovation Foundation. "Obama tried to use IT for innovation in government. What I think Trump will do is try to use IT for efficiency and cost-cutting in government."
His view is based on conversations with Republicans on Capitol Hill. Atkinson said he could also see Trump using automation to streamline government agencies.
Related: Trump could be bad news for tech IPOs
Obama's approach to tech in Washington has been likened to a SWAT team brought in to tackle specific projects. He launched the U.S. Digital Service, Presidential Innovation Fellows and 18F to transplant some startup energy and Silicon Valley expertise into the federal government, which is notoriously behind on tech.
According to the Obama administration, 450 engineers, data scientists, designers and products managers worked in 25 agencies on related projects. They've worked to make government websites more user-friendly and opened up 180,000 federal datasets to citizens. Renewing a green card now takes a fraction of the time it previously did.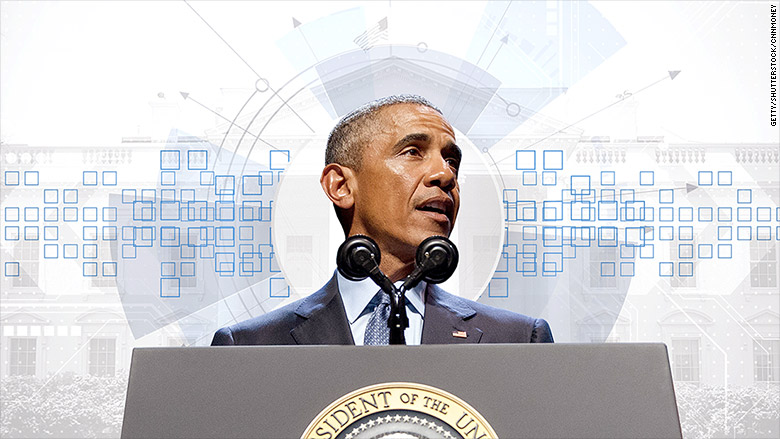 The administration also supported the launch of innovation labs in agencies. In the Department of Health and Human Services, this led to a program that saved $3 million in taxpayer money by streamlining a loan repayment program.
And Obama's call for more compute science education has led to $250 million in private sector commitments, according to the administration.
Still, there's broad agreement that the federal government has a lot of room for improvement in how it uses technology.
Atkinson used to do a regular luncheon series with chief information officers at government agencies. They would constantly complain about their constraints. In one instance just last year, a CIO described trying to hire an engineer with expertise in Java, a software language. The CIO was required to pick one of three candidates that the government's Office of Personnel Management provided. But none of the three suggested candidates actually had Java experience.
Related: Obama's staff is taking over Silicon Valley
Congresswoman Suzan Delbene introduced legislation earlier this year to guarantee a long-term place for Obama's new digital efforts. The legislation hasn't moved forward yet.
Delbene hasn't had discussions with anyone in the Trump transition team about the future of the U.S. Digital Services.
"It's definitely an issue that should be very bipartisan," she told CNNMoney. "I hope they'll be supportive as well."
Officials at 18F offered similar sentiments.
"We have people from different political stripes on the team," said Rob Cook, commissioner of the Technology Transformation Service at the General Services Administration, which is home to 18F. "We don't think technology is partisan."
He said the group hadn't spoken with anyone on Trump's transition team. But earlier this week, House Majority Leader Kevin McCarthy tweeted that 18F and U.S. Digital Services are important programs to modernize government.
Cook began his role as commissioner just three weeks ago. He rose to prominence as an early employee at Pixar, and won the first Oscar for software in 2001. He retired five years ago. But after a visit to 18F early this year, he was hooked on the organization's potential and ready to work full time again.
"It really blew my mind," Cook said. "It had the exciting feel of a small tech company, but it was inside the General Services Administration."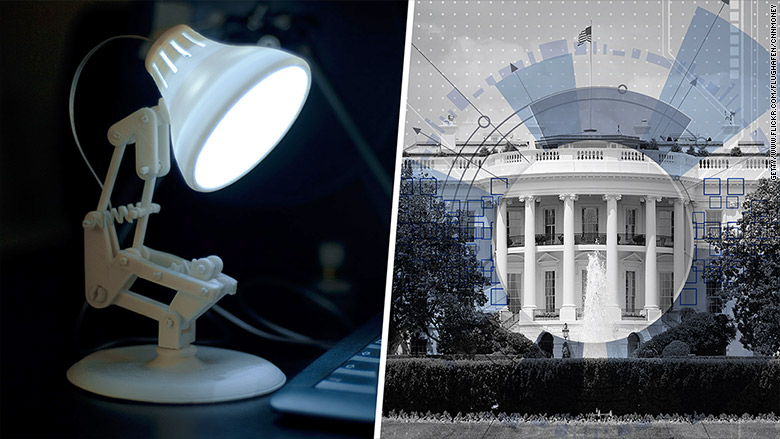 He called the job the best opportunity to broadly impact people in a practical way.
Last month, a government report found the group had lost money, which drew some criticism. Cook said he sees parallels between 18F and Pixar, which lost money in its early years before becoming a breakout success.
"No one has ever done that," Cook said of putting a startup deep inside government. "We have proved the basic proposition on a small scale, and are now ready to go do our feature film."