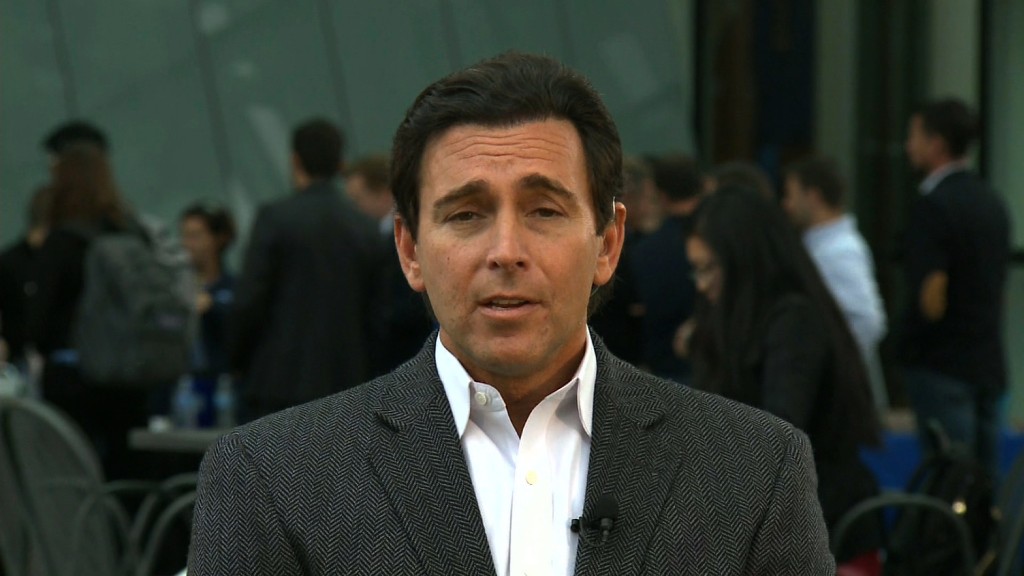 Donald Trump's plans to fight Mexican imports could essentially kill the small car for many American drivers.
His vow to impose a 35% tariff on cars imported from Mexico may just mean that automakers simply stop making many of the small, cheaper cars on the road in the U.S. that are now made in Mexico.
"They're moving the cars outside of the United States because of the razor-thin profit margin," said Karl Brauer, executive publisher of Kelley Blue Book. "Neither the automakers or buyers are going to absorb a 35% increase in cost on those cars."
Related: Trump takes credit for saving Ford jobs that weren't going to Mexico
Automakers can make a healthy profit building the larger, more expensive vehicles at U.S. plants, even with higher labor costs. For smaller, less expensive cars, they'll lose money if they don't keep costs as low as possible.
Ford's labor costs in Mexico are roughly 40% less than than they are at U.S. plants, which are all unionized, Ford CEO Mark Fields told CNN in September.
"That's what it takes to compete in that [small car] segment," he said. "American [car buyers] are looking for good value," he said.
Ford (F) and Fiat Chrysler (FCAU) are both shifting all small car production for the U.S. market to Mexican factories. The move also frees up space at their U.S. plants to build more expensive, more popular crossovers, SUVs and trucks.
GM (GM), Honda (HMC), Nissan, Mazda and Volkswagen (VLKAF) are also building smaller cars in Mexico, while Kia and BMW are currently building new small-car plants there.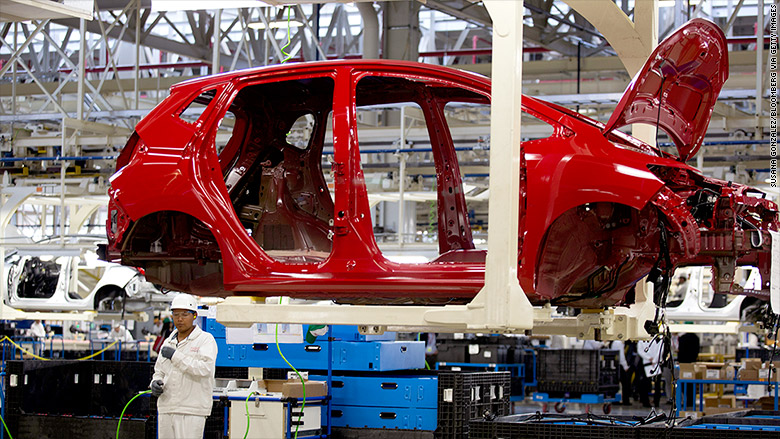 Experts doubt that a steep tariff will bring small car production back to the U.S., as Trump claims. They say building small cars here just wouldn't make financial sense in most cases, given the falling demand driven by factors such as relatively cheap gasoline.
"Market demand for small cars is going down," said Michelle Krebs, senior analyst with AutoTrader. "I don't know how the policy will come out. Neither do the automakers. But they probably won't build as many or sell as many small cars if there is a tariff."
Trump tried to claim Thursday night that he convinced Ford not to shut down a Kentucky factory and ship its jobs to Mexico. But Ford's Louisville Assembly plant, which builds compact SUVs, was never in danger of shutting down or moving. It did decide not to shift production of the small volume Lincoln MKC to Mexico though.
Related: America's NAFTA nemesis - Canada, not Mexico
In the wake of Trump's victory, the automakers are still moving ahead with their plans to shift small car production out of U.S. plants.
In fact, on the day after the election, GM announced it would cut one of three shifts at the Lordstown, Ohio, plant that makes the compact Chevrolet Cruze, due to weak sales outlook. Eliminating the shift will mean 1,200 fewer jobs at the plant. Meanwhile GM will maintain production of a hatchback version of the Cruze at a Mexican plant.
The Cruze will still be made on the other two shifts in Lordstown, and it isn't the only small car built at a U.S. plant. Toyota (TM) builds the Corolla in Mississippi. Honda builds the Civic sedan in Indiana. But more and more of small cars are being shifted from U.S. to Mexican plants by both U.S. and foreign automakers.