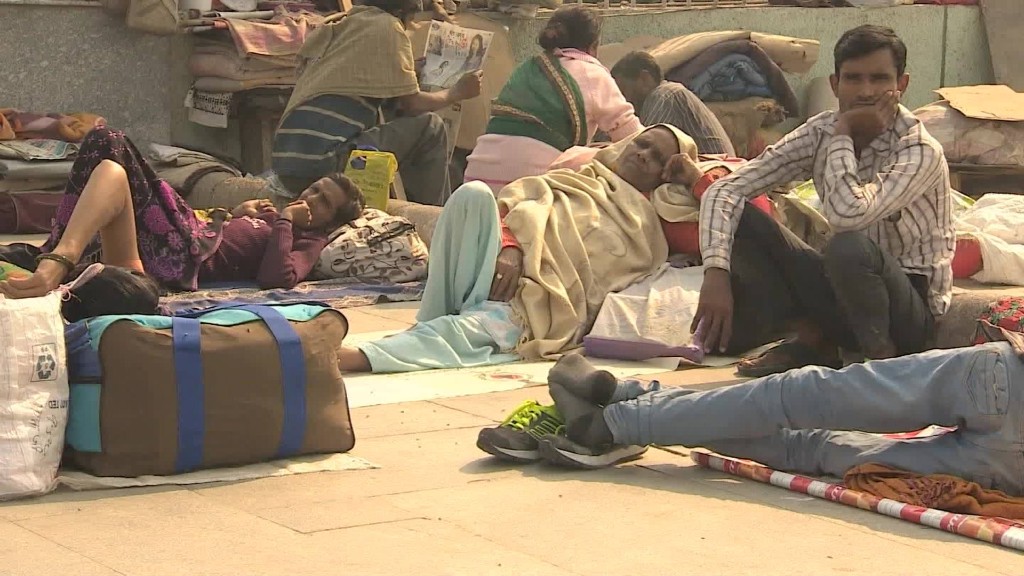 A severe cash crunch is hurting some of India's most vulnerable citizens.
The country is now 10 days into a crisis brought on by Prime Minister Narendra Modi decision to abruptly cancel all 500 and 1,000 rupee notes -- a shock move that has left hundreds of millions of people short of cash.
For most, the shortage means standing in line for hours at a bank or ATM for a cash infusion.
But others are bearing a much heavier burden. In some cities, hospital patients are struggling to raise the cash needed to pay for essential medicines. Young children are being forced to go without the drugs they need.
In Delhi, patients line the sidewalks outside the All India Institute of Medical Sciences (AIIMS). It's the city's largest hospital, and many of the patients here spent hours traveling from rural villages for treatment.
India's cash crisis: The 5 key questions
Ram Kishor, a day laborer, said he was leaving without the pain pills his 11-year-old son needs. He's run out of 10 and 100 rupee notes, and the lines at banks are too long to exchange defunct bills.
"I'll probably go back to my village tomorrow," he said. "I'll come back whenever I manage to get change. What option do I have?"
Like the vast majority of India's poorest citizens, he doesn't have a debit or credit card.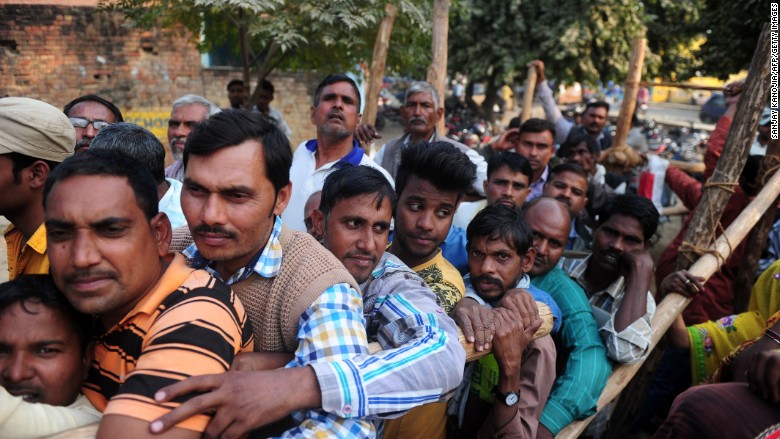 Government hospitals, railways and utility providers have been told to honor the canceled notes until Nov. 24.
But that hasn't done anything to resolve problems spurred by a shortage of cash. There's no easy way to change the new 2,000 rupee notes introduced by the government.
"My son wants to eat," said Mahnaz Katoum, a mother camped outside AIIMS. "It only costs 10 rupees but I only have 2,000 rupees."
"The shopkeeper won't change the note or give the food on credit," she pleaded. "My son has been crying. What do I do?"
Related: How to beat India's cash crunch: Get married!
Modi said last week that his decision to ban the country's two largest notes would strike a blow against corruption and tax evasion.
Despite the hardship, some patients outside AIIMS said they supported the idea in principle.
"We don't have a problem with Modi running the government," said Mehbob Alam. "But ... do it properly, slowly, with a proper plan."
Alam has good reason to be upset -- he's spent five days trying to raise the change needed to buy medicine.