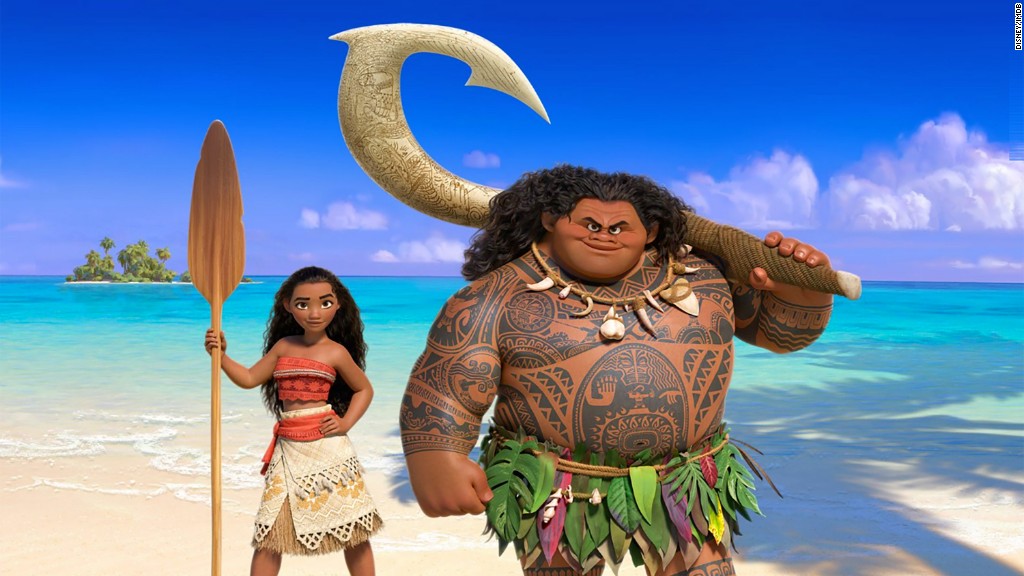 A long-haired princess, a video game villain, an ice queen, a pillowy robot, cosmopolitan critters, and now a demi-god.
That's the trajectory of the current Disney Animation renaissance, which is likely to add another success to a string of them this weekend with "Moana."
A musical that stars newcomer Auli'i Cravalho as the titular Polynesian princess and Dwayne "The Rock" Johnson as the demigod Maui, "Moana" is projected for a five day holiday weekend opening in the range of $80 million to $85 million, according to box office analysts. The film is off to a good start making $2.6 million in Tuesday night showings.
Those projections would put it in play to be one of the biggest Thanksgiving holiday openings of all time.
Disney itself is being a bit more modest, putting its forecast closer to $70 million. But the House of Mouse may just be trying to downplay expectations. The truth is there are plenty of reasons to think that the film could pull in larger-than-expected ticket sales this weekend.
For one thing, Disney Animation seems unable to do wrong lately.
It wasn't that long ago that Disney had a rough patch with films like "Home on the Range" and "Treasure Planet," which made just $50 million and $38 million overall, respectively. Since then, Disney Animation has rebounded with a list of critically acclaimed blockbusters like "Tangled," "Wreck It Ralph, "Frozen," "Big Hero 6" and "Zootopia."
"Moana" appears set to continue that hot streak thanks to incredibly good reviews, buzz and star power.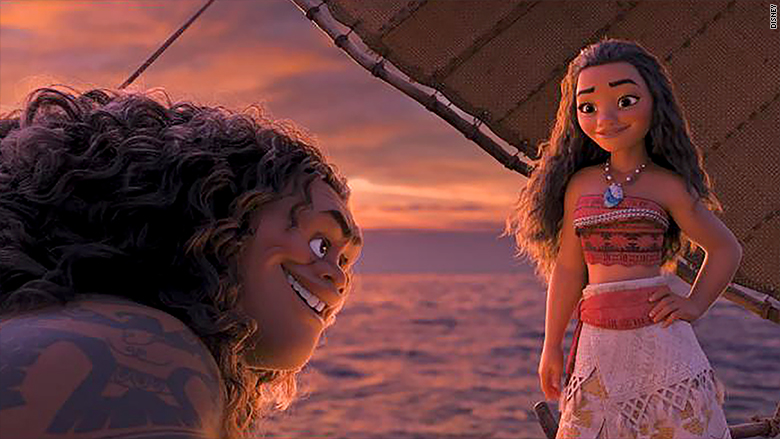 Related: 'Moana' is Disney's latest animated feast for the eyes and ears
The film currently has a 99% score on review Rotten Tomatoes, which would make it one of the best reviewed films of the year, and stars of one of Hollywood's biggest box office forces in Johnson, who has raked in more than $6.5 billion worldwide, according to comScore (SCOR).
It has also music by Lin-Manuel Miranda, thus giving millions their chance to finally say they got a ticket to a musical with songs written by the "Hamilton" creator, and is being released on one of the busiest movie-going weekends of the year.
Disney Animation has historically seen a bountiful box office over the Thanksgiving weekend. The studio holds two of the weekend's top three openings thanks to "Frozen" and "Tangled."