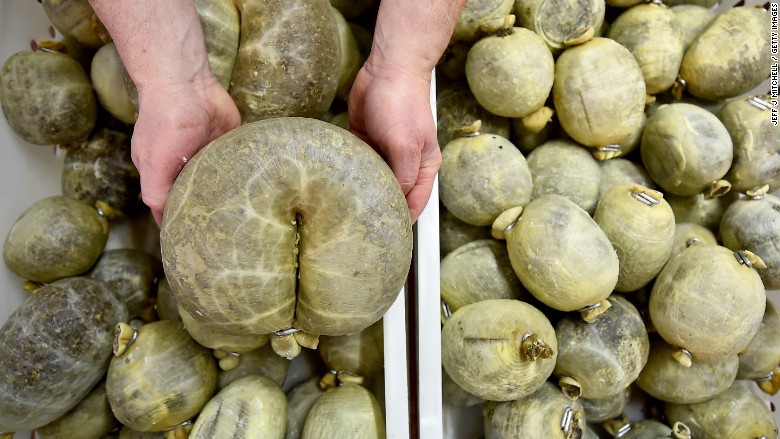 Haggis may not be everyone's favorite meal, but Americans may finally be allowed to eat the Scottish delicacy on native soil.
Scotland's national dish -- a savory pudding made from sheep's heart, liver and lungs, mixed with oatmeal and spices and encased in sheep's intestines -- has been banned in the United States for almost half a century.
But the Scottish government has said the law on haggis may be scrapped as early as next year and the country's haggis makers are already preparing for the big event.
"This could be colossal," said James Macsween, managing director of 60-year-old haggis business Macsween.
Scots have been battling the import ban since 1971, when the U.S. Department of Agriculture (USDA) ruled that "livestock lungs shall not be saved for use as human food."
Then in 1997, the U.S. banned imports of British lamb following the announcement of a probable link between Variant Creutzfeldt-Jakob disease (vCJD) and bovine spongiform encephalopathy (BSE) -- the human and cow forms of mad cow disease. That presented even more obstacles for exporting traditional haggis ingredients into the U.S.
Watch this: The vodka distilled in Scotland
After years of negotiation, though, the Scottish government recently said that a "significant milestone" had been reached with U.S. authorities. While discussions continue, it said it was "hopeful that the restrictions on the export of lamb and haggis will be lifted during the first half of next year."
The U.S. Animal and Plant Health Inspection Service recently issued a proposed rule which would allow entry of sheep products, but there is not a date for when the rule would come into effect.
While the ban on livestock lungs is likely to remain in place, the ban on British lamb may be lifted, according to the U.S. agency, and haggis exporters -- like Scottish meat brand Simon Howie the Scottish Butcher -- are already preparing to replace the lungs in their traditional recipes so they can break into the American market.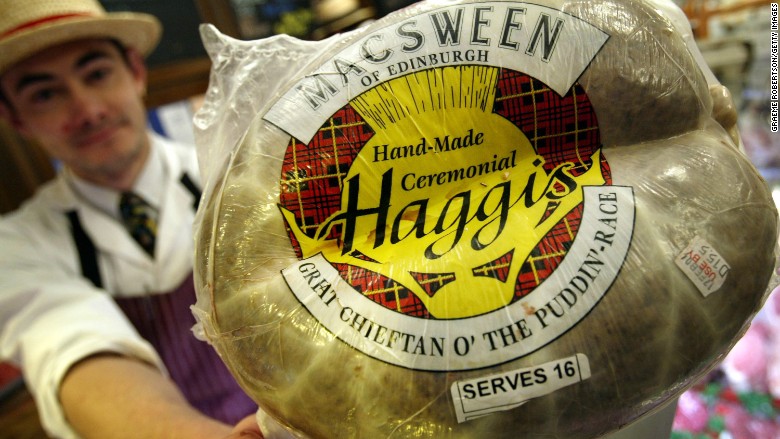 Third-generation family company Macsween says it will need to change its recipe, but its American haggis will taste much like its Scottish counterpart. "It'll be exactly the same, if not better," said James Macsween. "People aren't going to say 'I don't like that, it's too different.'"
It's estimated there are 5.3 million Scottish-Americans living in the U.S. Even if those families only eat haggis once a year for Burns Night (a celebration of the life of Scottish poet Robert Burns), "it's an export market worth exploiting." Macsween said.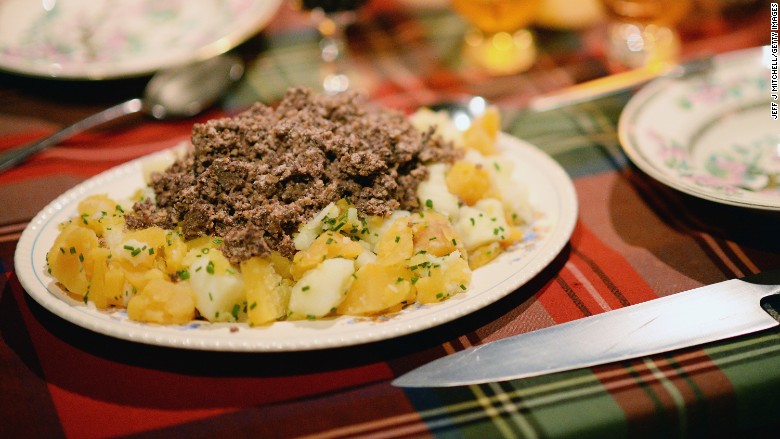 Between 2010 and 2015, the UK exported $5.92 million worth of haggis -- significantly higher than previous years.
For Macsween, England is its biggest market, accounting for more than half of its haggis sales. The company also exports to fellow European countries.
"We've not ventured any further than Europe because we've been so busy feeding the domestic market," said Macsween. But he sees the potential of the U.S. market as too good to miss.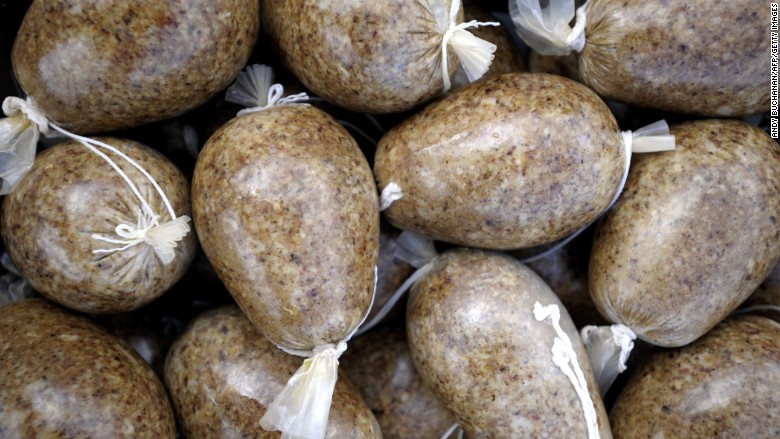 The company is working to find out what American regulatory standards will be so it can prepare to export haggis to the U.S., Macsween said.
Not only would a change in U.S. meat import laws be great for haggis, said Macsween, the ability to export lamb to American stores would be valuable for Scotland as a whole.
And while haggis may not sound like the most appealing food, Macsween said he was on a mission to convince everyone the dish isn't all about guts.
"There's no guts! It may be put into a piece of intestines like a sausage casing, but haggis is a really healthy, fulfilling and satisfying meat dish," he said. "It's unlike anything in the world."